Press TV interview with Franklin Lamb
 
[ Editors Note:  Franklin Lamb got a good Press TV interview about  General Hayden's Sunday talk show where he flanked the Israelis to let them know that Israel with all of it's WMDs is hardly the entity to make the rules for everybody else.
The U.S. is finally moving past the 'all options are on the table' silliness which made us look like a loud mouth, aging, bullying boxer.

I am absolutely sure that historians will look back on the Bush regime's telling the moderate Iranian regime of Mr. 43's first term to 'take a hike' when they reached out to normalize relations.
This was a terrible injustice to the American people, an abject betrayal. His public events should be empty for the rest of his life if more Americans had some pride.
But as Gordon Duff has sometimes pointed out, we have Americans who see dogs eating their own vomit and then say "Hey, I never thought of doing that…getting to eat it twice." Such people are held in utter contempt by the elites, but serve them none the less as 'useful idiots'.
Bibi has acknowledged the failure of his attempt to make us all slaves of Zionist foreign policy.
"As we have warned, and I say this with regret, the sanctions regime has started to weaken and very quickly," said Netanyahu on Sunday during his visit to Italy. "If tangible steps are not taken soon, it is liable to collapse and the efforts of years will vanish without anything in exchange."
As we stated in last weeks columns, now is the time to counter attack on the subversive Zionist lobby  here and everyone who has supported them against their own country. We have the rest of our lives to make them pay for the suffering they caused so many people… Jim W. Dean ]
________________________________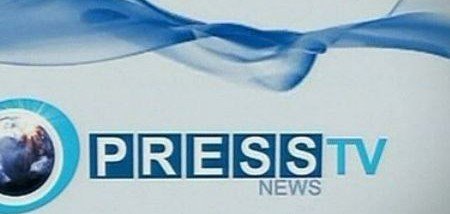 Press TV has conducted an interview with Franklin Lamb, international lawyer, Beirut about the official and clear statement by former head of CIA General Michael Hayden saying that the US has accepted Iran's right to enrich uranium.
The following is an approximate transcript of the interview which you can view here.
_____________________________
Press TV: How do you assess General Hayden's statement?
Lamb: I think it's very useful. I think it makes clear that the red-line of the Islamic Republic, that is, uranium enrichment has been now accepted and that the red line of the Zionist lobby pressuring the Americans in the White House has been taken off the table.
With this acceptance and removal of this red line, the US is acknowledging world practice; they are finally acknowledging international customary law on this subject.
Now, we've got the P5+1 through the Americans, through this statement by Michael Hayden bringing American practice in line with international law. So what that means is a very important development in international law, it makes it very clear for the first time that uranium enrichment is legal and it's a right of every state.
So I say already with these negotiations we're seeing a remarkable advance. So I think it's a cause for optimism as we look forward to these tough negotiations ahead. This is a major breakthrough as indeed two weeks ago we saw on this subject.
Press TV: As General Hayden is a republican, which we noted in our story. Is the tide changing do you think the Republicans are also coming on side?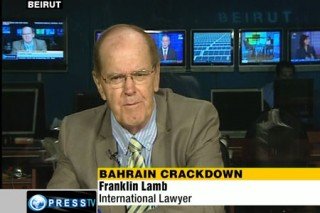 Lamb: Well, there are some coming on the right side, but they're coming screaming and kicking – and then you've got Graham and you've got McCain and the rest.
But they have no choice because they're facing elections and it is very apparent in this period that the American are for better relations with Iran and Obama is doing a good job of explaining his policy.
So I think there is certainly some movement among the Republicans, but they'd better move faster before the election because the American people are solidly, I would argue, on the side of this remarkable achievement.
And the desperation that we're seeing from the Zionist regime, Netanyahu, what does he do? He sends Cohen, his national security advisor to Washington. He's not going there to talk to Obama, he's not going there to talk to the CIA.
He's going there on behalf of Netanyahu to talk to AIPAC and the Congress and squeeze the Congress one last time to pass some sanctions. I don't think he's going to succeed on that.
But there's no question about the fact that Netanyahu has declared war on the White House. Obama knows it, Hagel knows it, Kerry knows it and they're not happy about it.
So, every hour on this issue the Zionists become weaker, they become more desperate and they're moving toward the dustbin of history on this, and I would argue even clinging to their occupation of Palestine.
These are momentous events. Each kind of statement and act that we're seeing in this period – And I predict there will be many more – are going on the right side of history and there is every reason for the American people and the Iranian people to return to the days when they were similar.
And the cultural changes that are now happening and the removing of barriers for visas and the education exchanges. That's what's remarkable and that's what's going to affect – besides relieving the sanctions – the quality of life for Americans and Iranians.
You may think this is going too far, but I think we're in the period of 1981-82 with respect to another recognition issue and that's with respect to Hezbollah. I've argued that apart from certain actions, that Hezbollah is as American underneath as apple pie.
And I think like in 1981-82 the Americans finally took the PLO off the terrorist list, I wouldn't be surprised in the coming couple of years that Hezbollah is taken off the terrorist list, which I think would be another recognition and I think it would show the influence of Iran in a sincere relationship with the White House if they will advocate this.
So this is a remarkable period – Of course, danger that we see here or three blocks down here with the attack on the embassy that shook the building at Press TV and all that is going on; but there is also hope. So besides being a very exciting time in history I think there is reason for real hope and I salute Hayden for making this statement.
Editing:  Jim W. Dean
__________________________________
ATTENTION READERS
We See The World From All Sides and Want YOU To Be Fully Informed
In fact, intentional disinformation is a disgraceful scourge in media today. So to assuage any possible errant incorrect information posted herein, we strongly encourage you to seek corroboration from other non-VT sources before forming an educated opinion.
About VT
-
Policies & Disclosures
-
Comment Policy
Due to the nature of uncensored content posted by VT's fully independent international writers, VT cannot guarantee absolute validity. All content is owned by the author exclusively. Expressed opinions are NOT necessarily the views of VT, other authors, affiliates, advertisers, sponsors, partners, or technicians. Some content may be satirical in nature. All images are the full responsibility of the article author and NOT VT.