For ages many people have sought happiness without ever knowing the foolproof, two-step method for finding all the joy they would ever want.
Perhaps some of those seekers had even stumbled across this fail-safe way to greater happiness, but dismissed it all as being too simple to work. While the two steps of this method are simple enough, it is the execution of its dual process that will determine one's level of success in the attainment of their own happiness.
You might be surprised to find out that the Open Sesame to your own personal happiness is the elegantly simple, two-fold process of Goal Setting and Attainment.
Even a happiness that seems to spring out of nowhere had some basis in a goal wrapped in the form of a desire, need, or want coming to fruition.

Warning: Please never make happiness your goal, as happiness is no more than the result of someone making good progress toward a known goal they have set knowingly or unknowingly.
Make your road to happiness a high-speed expressway.
 First, set a personal, worthwhile goal for yourself.
 Then obtain your happiness by the steady attainment of that goal.
Once we accomplish one of our personal goals, we are usually roaringly flooded with a good deal of short-lived euphoria, which is shortly followed by an emotional comedown.
Why should we suffer such a letdown?
The steady accomplishment of the goal that had kept us so happy no longer exists. There is no more goal toward which we can make steady progress.
Once a personal goal is accomplished, we would be wise to establish a new one.
I think you will agree that this sure-fire method of achieving happiness is certainly uncomplicated. And for those who effectively apply it, this method for attaining happiness is profoundly powerful. Simply put, making progress on your personal goals is inherently fundamental to your happiness.
Intrinsic to our universe, however, are the dual polarities of positive and negative. This means that anything that can make you happy also carries the potential of rendering you terribly unhappy. How could this be? By you setting your heart and soul on an unworthy, or unattainable, unrealistic goal.
While it is laudable to have the goal of there being no more starving children in our world, how realistic is it for that to occur, at least, in your lifetime?
Also please keep your goals personal. Perhaps the greatest potential for unhappiness lurking in the goal-setting process occurs when our purposes involve trying to fundamentally bring about some kind of change in someone else – especially in our associates, friends, relatives, parents, children, wives, husbands, or other loved ones.
In truth, the process of trying to override the freewill of another being is heavily fraught with much peril, as are the clearly negative intentions to damage anyone. Such unworthy goals and intentions should be avoided at all costs, at all times.
Without setting positive, challenging, but realistically attainable, goals happiness will always be largely beyond our reach.
In order to get into the practice of setting goals, begin with small but ethical projects you can surely accomplish given the proper motivation. Then progress to more viable goals – ones you are certain would bring you happiness … if accomplished.
I have an idea of a relatively small goal you could accomplish if you so choose. How about starting with this book you are now holding in your hands? What if you were to set the goal for yourself of coming up with at least one brand new realization of life for each chapter of this volume?
Do you you think your progress of such a goal would be of any benefit to you? Do you think you could derive a degree of happiness from your success at such an endeavor?
I hope so. But in any case, I believe you are able to fashion your life along the lines you choose. And, I am confident that you will choose wisely.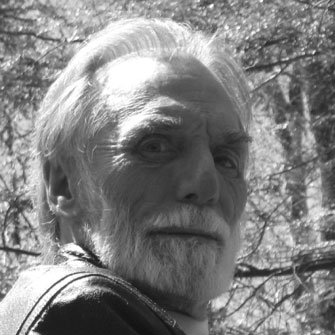 Former Hollywood producer of live stage shows that featured various movie and TV stars. In Los Angeles for almost a quarter of a century, Jack had a front-row seat in observing the disintegration of the foundations of American society before he retreated to the woods of New Hampshire.
A graduate of the University of Florida, where he studied economics, Jack was also a running back on the Gator scout team, a member of the ATO social fraternity, Cadet Commander of the school's ROTC unit, and president of the military honorary society, Scabbard, and Blade.
After serving honorably in the US Army, where Jack earned his paratrooper wings, he began to see the folly and crimes attendant to the unilateral wars of American aggression. It was then that Jack embarked on a spiritual path; one he has walked for over 40 years. Content with his sylvan seclusion, Jack began writing of how to spot media propaganda; something he meant to be his legacy to his three grown children.
Today, however, Jack invites all others to read his non-partisan observations of national and international events. According to Jack… Those of us stuck deeply into the engineered left-right paradigm have no desire to be objective, and are thus blinded to all truth that does not reinforce biased opinions.
Remedial work in geo-politics will not open the minds of such people, as they are badly in need of spiritual remedies; nevertheless, facts are facts, and some are available to truth-seekers, the subject matter of my writings."
ATTENTION READERS
Due to the nature of independent content, VT cannot guarantee content validity.
We ask you to
Read Our Content Policy
so a clear comprehension of VT's independent non-censored media is understood and given its proper place in the world of news, opinion and media.
All content is owned by author exclusively. Expressed opinions are NOT necessarily the views of VT, other authors, affiliates, advertisers, sponsors, partners or technicians. Some content may be satirical in nature. All images within are full responsibility of author and NOT VT.
About VT
-
Read Full Policy Notice
-
Comment Policy