This is Not the Movie Version
(San Francisco) – Robert Redford and Brad Pitt along with other top notch actors made a superb movie named "A River Runs Through It" in 1992. The movie was from a story set in the American West by Norman Maclean.
This is not that story, however. This a story of an ongoing, grimy industrial disaster that destroyed any hope of continued life on Earth. We have seen it come to pass in our lifetimes. People  mostly stood by and did nothing. There is nothing we can do about it now, it is a done deal and is now called an "Extinction Level Event."

Some have asked "How much water flows through Fukushima Daiichi Nuclear Power Plant's six reactors? The short answer is: A bunch.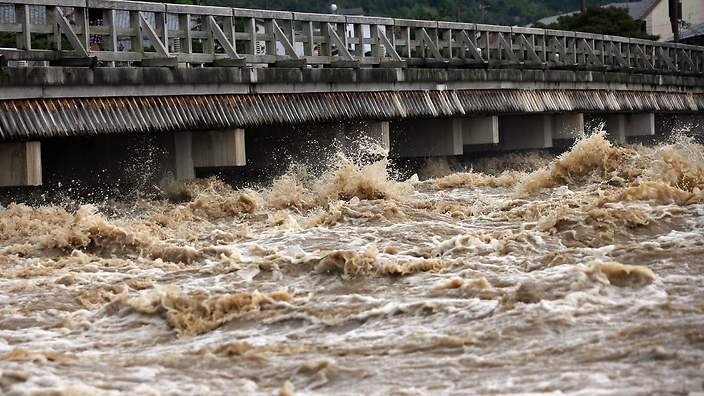 Yes, a river does run through it. The Fukushima Daiichi industrial complex in North Eastern Japan is on the coast of the Pacific Ocean. The water flows down from the hills behind the Nuke Power Plant as it has for millennia. It is a natural process of the Earth. There are also the torrential rains and the regular typhoons; known in the West as hurricanes.
The site is on a big area of beach front property on the Pacific Ocean. Big enough to put six big reactors all lined up in a row on the ocean frontage, except there used to be a cliff there.
General Electric Corporation, the American manufacturer of little nuke power plants that could for submarines, picked the location and decided it would be cheaper to move the cliff than it would be to pump ocean water up the cliff to cool the Nukes.
A simple enough business decision, since it might cost 4% of the Net Electrical Output of the Reactors to pump the ocean water up the cliff. Done. Decision made. Scrape away the cliff. Not a problem.
If any Japanese objected, they could deal with General Douglas MacArthur's post WWII Army of Occupation or the Yakuza Japanese Mafia "friends of Tepco."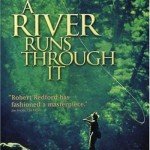 Meanwhile, GE was very busy enlarging the little reactor that powered American Submarines, literally. The engineers slavishly kept the upside down design, too, even though the reactor would be on dry land and not at Sea.

At Sea a misbehaving reactor core can simply be dropped to the bottom of the ocean. Decades later, in 2011, the submarine reactors were doomed to do just as they were designed to do and drop their misbehaving, melting 2,070°F Uranium reactor cores to drop, plop, right through the reactor. The white hot melted cores then proceeded to burn through the concrete basements and dirt into the old river bed.
The reactors did exactly as they were supposed to do. It was humans that screwed up and parked the ocean-going reactors on a beach in North Eastern Japan.
The old river would still flow through the plant area as it always has. Concealed, underground, it will leisurely carry intensely radioactive molecules from hundreds of tonnes of runaway, highly Lethal reactor cores into the Pacific Ocean for eternity.
So yea, a river ran through the Fukushima Daiichi site from the mountains. It still does – it is just underground. You know somethin'? It still will, too, till the end of time; long after humans are extinguished from the Earth by radiation.
That, in a nutshell, is why this disaster is called an Extinction Level Event (ELE) and the still flowing, invisible underground river has as much to do with it as anything. For once the Rad gets into the ocean and the air; it goes worldwide, nuking everything.
Sources and Notes

1. A River Runs Through It Norman Maclean, Author, published 1976, "In A River Runs Through It, Norman Maclean claims that "in my family, there is no clear line between religion and fly-fishing." Nor is there a clear line between family and fly-fishing. It is the one activity where brother can connect with brother and father with son, bridging troubled relationships…" Amazon, http://www.amazon.com/River-Runs-Through-Other-Stories/dp/1615731121

2. 1000 tons of polluted Fukushima water dumped in sea, SBS Com AU News, Sep 17, 2013, Source AFP, http://www.sbs.com.au/news/article/2013/09/17/1000-tons-polluted-fukushima-water-dumped-sea.

[End]
ATTENTION READERS
Due to the nature of independent content, VT cannot guarantee content validity.
We ask you to
Read Our Content Policy
so a clear comprehension of VT's independent non-censored media is understood and given its proper place in the world of news, opinion and media.
All content is owned by author exclusively. Expressed opinions are NOT necessarily the views of VT, other authors, affiliates, advertisers, sponsors, partners or technicians. Some content may be satirical in nature. All images within are full responsibility of author and NOT VT.
About VT
-
Read Full Policy Notice
-
Comment Policy