Shop and Be Entertained
Foire de Paris  April 30-May 11, 2014  Paris, France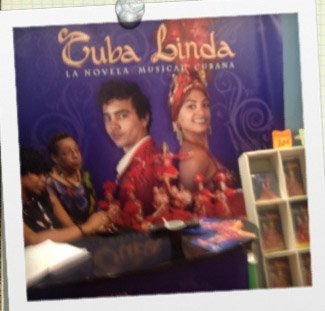 At  Foire de Paris, attendees came to shop, eat, and be entertained. Foire de Paris, its  110th  year, was an unique  European shopping and entertainment experience with over 3,500 exhibitors from 50 countries.  My friends CSatherine from France, Guy from Martinique  and Gennady Sevastanov and Lidyia Sevastanova from VT and I enjoyed visiting the Foire.  This year over 575,000 visitors attended.
First of all, they came to shop because they knew they could find very interesting products in skin care, delicacies to eat from various regions of France, household products, clothes and many other items. Buyers came to get  new innovative ideas for their homes too. The average sale for home improvement projects was 3,750 Euros.The prize for innovation went to the designers of a kitchen with the dimensions of 1 square meter.
The Caribbean Pavillon was fun. There were dancers  and plenty of food vendors including the famous coconut sherbet.  I met  Rony Deloumeaux,  who is the producer of "Cuba Linda" a muscial production 100% Cuban  in cooperation with the Franco-Caribbean Association. It will feature salsa, rhumba, mambo and cha cha cha and premiers January 13 at Théâtre Dejazet in Paris.
Beauty and accessories were found in Hall 2.  There were ladies selling make up and skin care.  There were several vendors of beauty creams from the Dead Sea promising to rejeuvinate skin make ladies looking younger. Several skin care oils were presented. It was hard to walk in this area  without someone offering to put some skin care product on your hand. An item that caught my attention was called Banana Magiaue – a stylish money belt made of very durable ripstop nylon; . My friend Catherine bought one.   Also there vendors selling pocketbooks, shoes and cell phone cases.
Hall 7 featured products for home use. We met a lady who told us about the Magic Mop. It is unique because it functions as a wet or dry mop. With pulling and twisting you can wring out the cleaning solution, rinse the mop, and then close it. I went back the day after I met the lady who bought the mop for 10 Euros. First I bought the mop and  doe 10 Euros. Already it was a bargain because the lady paid 10 Euros just for the mop. Then I bought another mop for a friend  but this time the seller gave 2 mops for the price of one. I was happy and then discovered that this was similar but not the same mop the lady told me about.  I sold one mop and refill to a friend and kept the other two. It is made in China while the one the lady bought is made in France so it says but I am happy with my mop.
The were exhibits and furniture for sale for living rooms and bedrooms.  In Hall 7 there were stores offering advice. I went to Leroy Merlin and asked for advice for making my wooden floors look better. They had a good salesman who knew which products to sell me and offered me  a 15% show discount.
Food was a high priority at the Foire. Coffee from Cuba appealed to me because we can not get it in USA.  At 5 Euros a bag it was a good value. The vendor also sold coffees from other countries.  Nougets from a company, Le  Maître Gourmet , in Montélimar France in different varieties were delcious and are a French speciality. The company produces 40 varieties such as with nuts and with pistachios. Jams and jellies from various producers tasted delicious..   Of course no food exhibition in Paris would be complete without sausages and cheese. There were numerous vendors from France and Corsica.  There were numerous sit down restaurants and food stands selling delcious foods especially specialities from the Caribbean. There were specialty drinks and we sampled many of them including a drink which is a blend of cognac and natural fruit flavors.
La Nuit de la Foire on May 9 featured two areas for entertainment. One  was  dances with  Kamil Ouali  a well known choreographer. Catherine and I enjoyed part of the three hours of live music from the Tropics. From 10:30 p.m. to 10:30 p.m; we enjoyed seeing the artists from the circle, dancers, comedians perform to celebrate the 110 year of Foire de Paris.The acrobatics were super.  We danced to the music and enjoyed watching the crowds.
People we met were very happy.  Many of them told us they found new products at good buys and enjoyed the Foire de Paris. They are looking forward to going to the next Foire in Paris which will take place  from 0ctober 24 to Novemeber 2, 2014 to buy more, eat and enjoy the entertainment.

Jane Rosenstein is a U.S. citizen living in Paris, France. She is a professional translator/interpreter. She is the owner of The International Connection which does international marketing consultation including sales of wine, interpretation, and translation.
She enjoys the cultural life that living in Paris offers and has talents in organizing events. She speaks English, French, and Spanish. She has a B.S. degree in mathematics from the University of Pittsburgh and an M.B.A. degree from Georgia State University in Atlanta, GA.
ATTENTION READERS
Due to the nature of independent content, VT cannot guarantee content validity.
We ask you to
Read Our Content Policy
so a clear comprehension of VT's independent non-censored media is understood and given its proper place in the world of news, opinion and media.
All content is owned by author exclusively. Expressed opinions are NOT necessarily the views of VT, other authors, affiliates, advertisers, sponsors, partners or technicians. Some content may be satirical in nature. All images within are full responsibility of author and NOT VT.
About VT
-
Read Full Policy Notice
-
Comment Policy