by Preston James
You are not allowed to know what goes on at the new secret NSA Super-spy Center at Bluffdale, Utah, or what goes on at the Secret Deep Underground Base it is connected to.
Nor are you allowed to know who is behind the New Beyond-Black NSA, who actually runs it, or what their Secret Agenda is.
And neither are you allowed to know who runs the secret Deep Underground Base it is connected to at Richfield, Utah, or what their Beyond-black Secret Agenda is.
If you do not have some basic knowledge of the Secret Space War that is ongoing now and the basic, real facts that have already been released proving its existence, you are probably wasting your valuable time reading this article because it will seem far too incredulous to you.
The actual facts about these matters may be so astounding and so disturbing that unless they were proved by major Mass Media public displays of actual facts such that folks were confident they were true, most that read this article without any background or actual experience in Secret Space War matters are unlikely to believe much of it.
The only way the public at large would ever be able to process this information is if the Controlled Major Mass Media (CMMM), the USG's secret but official Propaganda Dispenser, covered this story as fact after USG ordered it to do so and released a major supporting set of facts publicly to many witnesses, and live on camera, facts that were indisputable.
There is alleged to be a major Split in the Top Echelon of the Secret Shadow Government (SSG).
It has been alleged by insiders that the Top Policy-makers who run the Secret Shadow Government (SSG) are split in their beliefs about what the effect would be on the public if there was complete disclosure of the Secret Space War phenomena and the numerous groups of Alien ETs.
It is alleged that there has also been a deep split in the Top Policy-Makers of the SSG about what would happen if the public ever found out for certain about the true Agenda of the new Bluffdale NSA base and the attached deep underground base at Richfield Utah.
Allegedly the "Oldest Ones" believe that disclosure would create complete distrust of the USG forever.  And allegedly the "Younger Ones" believe that the public already completely distrusts the USG and coming clean with full disclosure would help restore confidence and trust in the USG if it was done properly.
Perhaps you may want to assume that there are some very high officials in the Secret Shadow Government (SSG) that want these facts to be disclosed to the public in successive steps that are slow enough to allow systematic acceptance in small steps without creating public panic.
And perhaps you would be correct if you assume that this type of disclosure is already in process.
You may be correct if you perhaps assume that the information being presented in this article is due to this split in the SSG and has been provided by the "Younger Ones" of the SSG, but I cannot assure you of that at this time.
But here is the kicker, there may be another off-planet based party that is pressuring the "Younger Ones" to disclose within a certain time limit or they have promised to take direct action themselves in public displays which will create immediate full disclosure.
And it may be that this particular off-planet entity tends to be peaceful and benevolent to humans while being an age-old arch enemy of another previously off-planet entity that is anti-human which has invaded, infiltrated and hijacked Planet Earth by use of a secret worldwide Occult Network of Luciferians that call themselves "Illuminati."
If this information is in fact correct, be certain that at this time under ordinary circumstances you would never be allowed to have access to this kind of disclosure information because it is still completely forbidden by operative policies of the SSG still in place.
I am not allowed to tell you that what is disclosed in this article is true beyond any shadow of a doubt. But just like me you are allowed to believe anything you want about the information which is presented in this article based on what seems plausible to you in light of numerous prior public testimonies during Dr. Greer's Disclosure Project.
Certainly it is very interesting that so many recent history channel programs on Alien ETs visiting Planet Earth and some living in Deep Underground Bases.
Up until several years ago any leakage or sharing of this information would result in an immediate and lethal sanction, referred to by insiders as "Termination with Extreme Prejudice" (which means final with no appeal possible aka a visit from DOD "wetboys" or from real Alien ETs, also known as the "Men in Black").
This deep split in the SSG has occurred because the "Old Ones" are now approaching death and their previously immense power is waning. New SSG coalitions are being formed and junior members are now organizing to fill the void.
Many of the worldwide systems of control these Senior SSG Members instituted are eroding fast, and more effective new ones must be created to replace them if they are going to be able to maintain control. It has been suggested that the "Younger Ones" do not share the same NWO Luciferian plans of the "Old Ones" or their memberships in a world wide occult Luciferian Network.
This split in MJ-12 has shaken up the control system of the SSG and perhaps you may want to assume that new information that was originally forbidden is now perhaps being purposefully leaked out to create some major world changes for the good to counter the evil of the Older Ones and those behind them.
It is believed by some that these younger members have not been "infected" with Alien ET genetics which have made them supporters of a most evil Alien ET Agenda. Some have called this "Black Oil infection", or smart oil infection, an alleged parasite that can alter ones genes and make them criminally insane and haters of humanity while being hived to an evil group of Alien ET controllers, if rumors are true.
Others believe that these Senior SSG Members are actually Alien ET Hybrids themselves (Nephilim or Fallen Angel's offspring, thus intrinsically evil, or possessed by evil to the core by Demons or Jinns.
Those that have the ability to process this information without rejecting immediately out of hand because it seems too incredulous, may be able to connect the dots and makes sense out of some very strange conditions that have converged at the new NSA Super Center and the deep Underground base at Richfield, Utah, that it is attached to.
You may want to connect the dots and assume that the NSA Super-spy Center at Bluffdale has been set up to collect all raw Intel data from every almost computer network in the world and track almost every human. And that this tracking can be done by using their complex Cube and other satellite and ground sensors to track most humans because most humans have already ingested nano-ribbons or nano-circuit elements that have either been ingested through the air, the food, beverages or by injection of vaccines.
Allegedly there is an notably evil and parasitic Alien ET force behind the senior or Old Ones" which is the present core controllers of the SSG group (often referred to as MJ-12). This most evil Alien ET group is alleged to be called the Dracos aka the Reptilians. 

And allegedly there is a junior group of the "Younger Ones"who are now receiving support from another Alien ET which is considered to be notably benevolent to humans, called the Tall  Whites or Nordics. 

And it has been alleged that these two Alien ET groups, the Dracos and the Tall White Nordics are age-old arch enemies and are battling each other now through surrogates.

Insiders have alleged that the Dracos want NO DISCLOSURE, while the tall White Nordics want COMPLETE DISCLOSURE.

And that the Dracos have a criminally insane anti-human Agenda to systematically capture, detain, and serially mass-murder most humans so they can Terra-form the planet, repopulate it with their own new android hybrids "hived" worker bees and proceed to mine the various Earth's mineral deposits they desire and need.

As this narrative goes, these Dracos have selected and formed an alliance with the World Zionists which goes all the way back to ancient Babylon, is based on the so-called power of black-magic, Babylonian Money-Magick and the various Black Arts of the "Dark Side".

And that these Dracos formed an alliance with the City of London private Zionist World Banksters, certain leaders of Israel and American NeoCons, PNACers, and "Dula Citizens" agents of Israeli and WZ espionage.

And these same insiders claim that the Dracos created a philosophy of evil world domination, racial superiority, survival of the fittest, and eugenics which they have ingrained in their followers who they consider to be the "Chosen ones" or the Illuminati.

It is also believed by insiders that these Chosen are indoctrinated with the Babylonian Talmud, the Kabbala and other notably Luciferian texts.

If these reports are true here is the equation. Draco Philosophy of world death cults = World Zionism = Talmudic Judaism = Top Masonic Secret teachings = OTO = Satanism = Luciferianism = the Illuminati
What are these strange stories about the New NSA Facility at Bluffdale, Utah that have supposedly been purposely leaked by top insiders because they were so disturbing and anti-human?

The new NSA Super-spy Center at Bluffdale, Utah was set up to be controlled and managed by Alien ETs from a secret "Beyond-Black" Deep Underground Base close by which is attached by a tunnel system. This particular group of Alien ETs is called the Dracos and is notably predatory and evil to the core, and is rumored to operate a completely anti-human agenda and exist at from their ability to interdimensionally consume the negative energy of painful human death or great human suffering..
The Bluffdale NSA Super-spy center was set up to be operated and controlled by a select group of several Dracos to be used to complete their evil Alien Agenda through there puppets and Cutouts at the NSA Bluffdale Facility using their new state of the art and world's largest Quantum computer called Vesuvius.
These Draco controllers of the NSA plan to use this large Quantum computer to track all Americans through the ingested nano-trackers and the quantum space cube satellites and other satellites and ground sensors, while also simultaneously transforming the masses into mind-kontrolled, "Hived" electronic slaves and worker bees so they can easily be led to slaughter.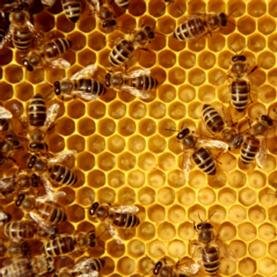 The Dracos evil Agenda is to "Hive" and thus manage the world's populations in such a manner using massive NSA Intel to be able to systematically tyrannize and then depopulate Planet Earth. Then they  plan to Terra-Form the earth,  mine preferred minerals, and then to repopulate it with a small number of their own gene-splice Alien/human hybrids developed at the Dulce, NM Deep Underground Base run as a joint Alien/human effort.
The Senior SSG members made a secret alliance with the Dracos (initially through their gen-spliced androids, the Grays) in order to obtain access to incredibly advanced weapons and communications technology. In exchange for this ultra-advanced Alien ET technology including anti-gravity engines and super weapons like plasma canons, these Senior SSG Members had to give consent and enter into a treaty with these Alien ETs, allowing them to have access to human and animal DNA, and to set up secret deep Underground Bases and work together to develop advanced hybrids with alien brains but able to appear human enough to infiltrate society.
These Senior SSG members were assured that the humans subjects would not be harmed and their memories would be wiped. This later was discovered to be untrue on both counts.
After this Treaty was made for this negotiated exchange of human and animal DNA in return for ultra high tech Alien ET Technology, a couple of the Draco's Anti-gravity Craft (AGCs) crashed and revealed that they were butchering and eating humans. And as Phil Schneider, a USG Geologist and Engineer who worked at Dulce revealed there was a battle at the Dulce underground Base between humans and Alien ETs in which a number of American Delta force and others lost their lives. Phil Schneider was murdered as many have been for revealing this kind of information.
The simple fact is this.  There is an ongoing Secret Space War that has several different aspects.  There are different Alien ET groups fighting each other, Human operate Space warfare groups fighting Alien ET groups. And sometimes there are space battles between different human groups using advance Anti-gravity Craft (AGCs).
Apparently Bluffdale is the center a Secret Space war struggle between two different Alien ET groups, one remarkably evil and parasitic, and the other reported to be benevolent toward humans.
And yes, there is now a Secret Space War struggle which is now occurring over the NSA Super-spy Center at Bluffdale. Because secrecy is so compartmented, only the very top SSG leaders and several subordinates know who is currently running the Bluffdale Facility. Yes, it is believed that very few know that the Dracos who now control is being systematically challenged by another equally powerful Alien ET Group, but one that is believed to be much more benevolent toward humans, the tall White Nordics.
Information from inside sources about the Richfield Deep Underground Alien Base which is attached by Tunnel to the Bluffdale NSA facility.
Details have been provided by Federal Whistle-blower Stew Webb based on his contacts with high level sources in the mid-1990's while the Richfield Deep Underground Alien ET Base was being Built near I70 near the town of Richfield, Utah. This information was [provided by one of his high level sources who worked at S4 Papoose lake, Nevada, while this Richfield Deep Underground Alien ET base was built.
Stew Webb himself witnessed a hole just cut by a large tunnel boring machine with the laser tunnel machine coming through the surface of the hill when he drove by Richfield on I-70 in September of 1995 on his way to Las Vegas. Additionally he witnessed many trucks hauling gravel for this base. Stew Webb's contact told him that this new Alien ET base at Richfield was being built as part of the ongoing secret agreement between the Alien ETs and the USG, signed in 1952 in the Whitehouse with President Eisenhower. In exchange for making this agreement and providing access to human subjects, they were given space time invisibility (cloaking) and anti-gravity technology. and which had automatically renewed through 2012 which included secret Alien ET deep Underground Bases at S4 Papoose lake, and Dulce, New Mexico.
Another very alarming detail that was told to Stew Webb by his contact was that a large military style Prison camp was being built near the Richfield base. Its purpose to be used as a holding center and serial mass-murder execution center for "We the People". According to the information shared with Stew Webb, DNA tests were to be drawn before executions so that their organs which were matched and sold could be quickly recovered and transported for transplantation. Allegedly the illegal, Unconstitutional, Warrantless stops now being conducted done by private  contractors for DHS to get drivers DNA samples in several states, is the first stage of a such a roll-out for typing everyone before the neo-Bolshevik roundup and mass executions start. These warrant-less DNA stops have been going on now for 60 days. When someone stopped refuses, it has been reported these DHS contractors offer them $30 cash to comply.
[youtube RNcbsB1Pizg]
According to Stew Webb his highly connected inside source told him that a secret western White-house was built in the Argo Tunnel under Idaho Springs, Colorado in 1969.  The City of Denver is known to have numerous interconnecting tunnels, many of which connect to the Argo Tunnel and to the Denver Federal Center on Sixth Avenue at Kipling. According to his source the Adams Mark Hotel Presidential Suite at the Denver Tech Center at Engelwood, Colorado is where Chicanery was known to be hiding out secret during 2001-2008. According to this high level source when Chicanery was there he would pick up the telephone in the elevator and punch in a special code that would take the elevator down to the basement tunnel that connected to the Argo Tunnel where Chicanery would then be in the underground Western Whitehouse.
None of the thousands of NSA "Worker Bees" have any idea of the Evil Anti-human" Death-Cult Alien Agenda they are working so hard to attain.
If the staff at the Bluffdale Facility knew for certain with absolute smoking gun proof what Agenda they were actually serving which is an evil, Luciferian anti-human Death Cult Agenda, they would immediately stop and abandon their jobs. The problem is that almost NONE of the NSA managers, staff, agents and assets have any idea who they are actually working for and what their actual agenda is which is so notably evil and anti-human most would walk away immediately and quit if they were fully informed with the actual facts in such a way they could not be questioned. But because of the complete misuse of a false cloak place over such evil by the invocation of the term "National Security", NSA jobs are so compartmented that on a few know the actual Agenda and they are the Dracos and their evil hybrids.
The NSA has been hijacked by World Zionists using Israeli Cutouts and Israeli-American Israeli-first "Dual Citizens" who have allegedly formed an evil alliance with a predatory, parasitical Alien ET group, the Dracos. these Dracos have an evil Agenda to "Hive" and control humans, and the systematically detain and then serially mass-murder 80% or more of them. Their partners in crime the WZs and their Cutouts the Talmudic Judaic Dual Citizens have bought into this criminal Agenda because they accepted the wishful lie they were the Chosen of Lucifer to thin out and purify the Human Race.
These Illuminati Luciferians bought into the Satanic Plan to mass-murder all American Goyim and transform America into GAZA II along the way. Using ultra-high tech ingested and Psychotronically activated nano-technology to "Hive" the "We the People" in order to make them the new Palestinians, is a necessary middle step in order to get enough control of the masses to be able to serially mass-murder them.
Without the successful "Hiving" of "We the People" it will be impossible to disarm Americans or get control because active shooting everywhere and a major civil war will break out. And based on the steel will of the American people when they are fully awakened, you can bet even though many will lose their lives, they will prevail and will destroy all Usurpers of the Constitution and BilL of Rights.
NSA can be stopped cold if "We the People" organize and assert massive public pressure on Congress and Government at every level.  If we withdraw consent for all this illegal spying and Aerosol spraying of highly toxic nano-markers, it can be stopped. But first "We the People" must wake up and communicate this information to family, friends and associates and stop supporting the CMMM, stop buying Major City Newspapers unless they start printing the truth (unlikely).
Is what's "Good for the Goose", also "Good for the Gander?"
Should the NSA Motto "If You Have Nothing to Hide, You Have Nothing to fear" also be applied, forcefully if necessary to the NSA and all it various related privatized subtractors and Cutouts? Should as Presdient Eisenhower considered, the US Army be sent to surround the Bluffdale Facility? Should all the secret camouflaged entrances and exits to the Deep Undergrounds Base at Richfield that the NSA is connected to and the notorious Alien ET Deep Underground base run at Dulce with "Nightmare Hall" be surrounded by the US Army. Should each of these bases be completely invaded by the US Army if necessary and exposed to the world on live TV by Geraldo Rivera?
Should every NSA raw data file including all the phone taps of all US Politicians and leaders completely opened up and placed on the Internet for all to see what really has been going on and can view all the NSA's secret assassination lists over the years and their secret plans to invade the Public schools with ultra High tech Psychotronics to mind-kontrol and "Hive" our children, which they are now doing in almost every large Urban Public School?
Actually deploying the US Army to secure these Bases is a good idea for a number of reasons.  First, these Bases are run as foreign espionage operations by the City of London through Israeli Dual Citizen Cutouts with the top Command and Control being Draco Alien ETs, the most evil entities in the universe. These Dracos are complete negative energy parasites on humans, and hate everything God Almighty has created including all our animals and Pets. Second the US Army is now being deployed a second time to fight Al Qaeda (aka Al CIA Duh) groups in Iraq.
So why not use the US Army to go all the way and beat down the CIA and anyone involved in these criminal secret bases. Let us rip open all secrets and let the chips fly.
As VT readers know, the Russians and French recently made huge Intel dumps into the public sector to expose the lies of the current and prior US Administrations and Israel's nuking of the Twin Towers on 9/11/01 as an installment of their Samson Option and a dose of their Nuclear Blackmail. And we now know this was done in order to force the creation of Homeland Security (DHS) in order to establish an Israeli command and control over all American Intel, Law Enforcement and Alphabets and every local police Department. So why not use the US Military to attack the Israeli Command and Control at DHS too.
All secrecy in now ending. The Tall Whites have formed secret alliances with several governments and groups, some even inside the US Army and various American Intel related groups. These Tall White Nordics have already downloaded all NSA raw data, as has the Russian republic and you can bet that many very embarrassing and deeply criminal acts of many top USG and Intel Officials and Members of Congress are going to be completely revealed in days and months to come.
ISIS is a CIA outfit armed and financed by the USG, Israel and Saudi Arabia and its job is to destabilize the Mideast and start a war between America and Russia on Israel's and the City of London World Zionists behalf. The US Army is now fighting a war with ISIS which means once again the US Army is fighting the CIA private secret army, Al CIA Duh.  This is Treason and Sedition (Capital Crimes  against America) on the CIA's and the Administration's part and any Member of Congress involved, and now requires an immediate effort to correct this using the US Army.
What if the rumor that ISIS has been given nukes are true and that those controlling them are actually robotized mind-kontrolled "sleepers" that can be activated to turn.  Could they be used to nuke Israel or Saudi Arabia instead of the targets they were supposedly set up to? Perhaps there is another Third Force at play here who can create the complete unexpected. It's like Dean Henderson a well respected VT Columnist recently stated on a VT News Radio program hosted by VT Columnist Stew Webb suggested in so many words, this mess in Iraq with ISIS now is very complex and this complexity makes the situation completely unpredictable for outcome and likely its going to be quite different that the way it was originally planned.
Stay tuned, in days and months ahead you are going to be quite shocked at what develops along several "Plot lines" including the new fact of life, secrecy is ending and everything will be exposed eventually, everything including every dark sin of all politicians and Secret Shadow Government (SSG) members. Soon the world's new Populist Motto will be "Bye-Bye Secrecy and Hello Judgment" for Political and government crooks whose crimes against We the people will soon be fully exposed, judged and punished. The newly emergent populism which is a byproduct of the worldwide Internet, the World's New Gutenberg Press, is like a slow train coming, but it is like a freight train that cannot be stopped.
He who has ears let him hear, and he who has eyes let him see.
EDITORIAL DISCLOSURE
All content herein is owned by author exclusively.  Expressed opinions are NOT necessarily the views of VT, authors, affiliates, advertisers, sponsors, partners, technicians or Veterans Today Network (VT).  Some content may be satirical in nature. 
All images within are full responsibility of author and NOT VT.
About VT
-
Read Full Policy Notice
-
Comment Policy