I just adopted…from the lost and found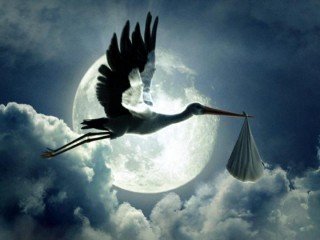 Yes, we old bachelors who have been around the horn a few times get to thinking about what we are going to leave behind when it is time for us to be recycled. By that I mean the preliminary one before the sun blows up and we go back to star dust, from whence we came.
People, from time to time, even ask me have I thought about this or that, someone or something to keep me company in my old age, so I have been giving it a lot of thought. I finally made a decision, and then began the long search for just the right one.
Of course, I wanted something special, maybe who had been abandoned or locked up for a long time and also wanted some human company that it once had and lost.
You know the old saying, "You don't appreciate what you have until it's gone". So I have partaken to look for what others have lost so it could spend some time with mortal me, to be a notch in their belts until it is time for them to find a new home, someday.
I have found a way to focus putting time into building, creating, doing things that will have some lasting value, by enjoying what others have created long ago that they wanted to last and be enjoyed. Life's plans don't always work out, so the things we create have perilous journeys.
One of the reasons why General Sherman is so hated in the south is that he routinely burned down the courthouses in his path as government facilities. With them went genealogical records that erased the family histories of many, until DNA linking came along.
The new addition to my home had such an event in its past… lost and forgotten, not knowing if it would ever be held and loved again by someone who really cared. I hope I can measure up to the task.
And with that allow me to introduce you to my first acquisition of ancient Chinese glass, a very rare early emerald glass vessel from the Warring States period Han Dynasty. I will let my new friend take over from here.
____________________________
"Finding me was a stroke of good luck"

Hello, Excuse me if I am a bit awkward, but I am not used to having much company, as I have been buried for most of my existence. I was born in the Han Dynasty during the Warring State period, roughly 200 BC to 200 AD.

I am not quite sure of my parentage, as I have my early memories of China, but I am clearly of a Roman-style design, and definitely spent most of my years in China.

And as you can see, obviously, I am a lady of mixed color and possibly parentage. Mr. Jim tells me that times have changed here in the South, but I have to prepare myself for being somewhat of a curiosity, because they have never seen anything like me before. I think that is why he picked me out.

I am old and look a lot different than my younger years, but to make me feel better, Mr. Jim showed me some of his early photos, and I see it has happened to him, too.  And no, gravity has not made me sag way down to the bottom; I was made that way, to carry very precious things for very precious occasions. And oh, my measurements are 3.9 x 2.5 inches… not bad, huh?

Excuse my rough makeup, but Jim will not let me change anything… something about lowering my value. And although he has fondled me a lot, it was totally professional and nothing improper. And I did let him look inside my throat, but that was just to make sure I was real glass.

He held my bottom up to the window and looked down my top and because I have a much lighter patina on my bottom, could see I was the real thing, emerald colored glass. But hey, after all these years, a girl's got to grab a guy when she can, as you never know when the next one will come along… not another 2000 years, I hope.

Mr. Jim has this strange project were he is sure he can confirm my parentage. It's not the DNA thing that got him all cranked up on this ancient artifact passion he has developed, lucky for me… but a chemical test.

You see, he has this friend with a really strange name, wikipoodia… like what's up with that name? But they say if I let them take a tiny sample for analysis, we can play this game called "Who's your daddy?" It seems kind of silly to me, but being the new acquisition, I have to play along.

This is Roman glass that I closely resemble. I may have traveled the Silk Road to China.

It seems that if I was born in Rome, I will test out having a lot of soda-lime silica. Jim says it's kind of like the Culpeppers, Satterfields, Yarbroughs and Etheridges he has in him… but frankly, I never heard of them.

But, if I was born in China, I will have mainly more barium oxide and lead. For some reason, he thinks this is cool to find out, but frankly I don't care. What you see is what you get.

There is one huge benefit with hooking up with my Mr. Jim, my new, but of course temporary custodian. Yes, I have had many, but one loved me so much that I was buried with her… not cool, and I don't recommend it to anyone. Jim says I am a work of art and should be seen, and I am onboard with that!

But what I like most about this place is that I am not the oldest thing here. This guy not only has neolithic stuff in the 10,000+ year range, but Aterian stones (the first arrowheads) from the 40 to 80K period. And it gets better, because he has Achuelean hand axes in the half to one million year old range, so I am the spring chicken around here!

And last, not only has his fondling been completely professional, but he is very religious, too. This is new to me, but he has this idol that he prays to, something called… I think it's the Monitor God or something. But the man prays in front of this thing all day long, and even into the night. Party boy, he definitely is not… but hey, at least he's not the run-around type.

So I hope you liked my short bio. I am looking forward to being here, as Jim has promised that there will be no boxes, drawers and closets for me. I am to remain on display. I've already have a photo shoot, and he says video will be next.

I'm not sure what the point of that would be, as I am only visually engaging to a point, but hey, I am going to go with the flow. This above-ground stuff sure beats the alternative, right!! 🙂  I will check back with you later with an updated report.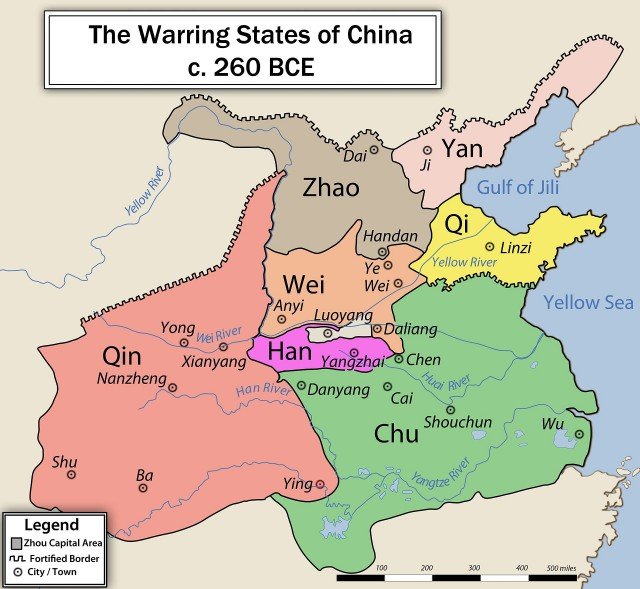 _____________________________
During the Han period (206 BC to 220 AD) the use of glass diversified. The introduction of glass casting in this period encouraged the production of moulded objects, such as bi disks and other ritual objects.[5] The Chinese glass objects from the Warring States period and Han Dynasty vary greatly in chemical composition from the imported glass objects.
The glasses from this period contain high levels of barium oxide (BaO) and lead, distinguishing them from the soda-lime-silica glasses of Western Asia and Mesopotamia.[6] At the end of the Han Dynasty (AD 220), the lead-barium glass tradition declined, with glass production only resuming during the 4th and 5th centuries AD.[7]
_________________________________
Author Details
Jim W. Dean is Managing Editor of Veterans Today involved in operations, development, and writing, plus an active schedule of TV and radio interviews. He broke into television work doing Atlanta Public TV programs for variety of American heritage, historical,military, veterans and Intel topics and organizations since 2000. Jim's only film appearance was in the PBS Looking for Lincoln documentary with Prof. Henry Lewis Gates, and he has guest lectured at the Army Command and General Staff School at Fort Gordon, GA.
He is working to find time now to database his extensive video archive of Americana and interviews filmed during his public TV days so individual topic segments can be key word searched to quickly use in future multi-media projects.
Read Full Complete Bio >>>
Jim's Latest Posts
ATTENTION READERS
Due to the nature of independent content, VT cannot guarantee content validity.
We ask you to
Read Our Content Policy
so a clear comprehension of VT's independent non-censored media is understood and given its proper place in the world of news, opinion and media.
All content is owned by author exclusively. Expressed opinions are NOT necessarily the views of VT, other authors, affiliates, advertisers, sponsors, partners or technicians. Some content may be satirical in nature. All images within are full responsibility of author and NOT VT.
About VT
-
Read Full Policy Notice
-
Comment Policy