Yesterday the UN Security Council failed to adopt the Arab coalition's bid calling for the creation of a Palestinian state and an end to Israeli "occupation". The US and Australia voted against the move with 5 abstentions.
As expected the USA voted NO telling everyone that if the resolution made it out of the council that it would VETO any and all bids for Palestine to become a state. Of course this kills the future for millions and millions of people under the antiquated U.N. rules that give USA complete control.
On cue the US Ambassador to U.N. Samantha Power gave the standard canned blabber that it has given 60 times before at the United Nations painting Israel as victim while pathetically attempting to deflect attention that they are the main sponsor of occupation against an indigenous population.
They do this with a straight face eclipsed only by the greatest comedians by pretending that Israel, with the 4th largest military in the world, 300 nukes, and an arsenal that can take down all but the very largest countries has security issues with a weak feeble indigenous people who have hand-made rockets, olive trees, donkeys, and a bag a rocks as their primary arsenal.
Let's face it, everyone around the world just laughs at the USA and its contemptuous explanation because everyone knows its complete and utter non-sense.
Heck, even they know its non-sense! I can't imagine how U.S. Ambassador Power reads her lines knowing that it's just a ridiculous script given to her that she must, with believability, read to a crowd that knows its complete non-sense. I mean for Samantha Power it must feel like General Colon Powell showing cartoons of weapons of mass destruction as he gave the fake presentation to launch the U.S. war on Iraq or if she has no conscience and is just a psychotic predator than I can imagine that Dick Cheney watched Power with pride as she dished the non-sense to the world gallery!
Anyways, what we DO NOT laugh at is that humanity remains the tortured hostage of the USA as it continues to be an obstacle to a genuine global vision that empowers all humanity doubling down on a 20th century vision that fails all of us in our 21st century. This is very serious indeed and demands a global response!
As this point, the vote yesterday sadly only validates to the world what everyone already knows in that the USA is NOT a partner for any vision that brings stability, cooperation and success to the Middle East for all its people. It is painfully clear that the future of the Middle East will have to evolve without the USA.

This is very disappointing reality because the USA could have been a hero for our 21st century. Instead she will be looked upon poorly by our future generations who will see her as what she has become; an obstacle to global humanity and an impotent country who, when called upon, was unable to rise to the occasion and lead with a genuine vision for all.
No matter the USA, as evidenced by their charade vote yesterday, is a nation non-grata; a country that no longer matters! I mean until the USA can bring humanity to the table there is nothing to discuss with them. Until they dump Judenstat and the Sykes-Picot 20th century vision and replace it with a smart phone connected world new world vision that respects all human beings and not just the chosen ones, then, by default, the USA has no leadership role in the future for our global civilization.
To confirm, we in the global community must move on without the USA. China and Russia have already done so in big ways with BRICS. Heck, they go so bored with the USA and its inability to lead that they are now making deals without her involved whatsoever. And so we must all do the same so that our global civilization can evolve forward.
In fact the world has already figured out that Theodore Herzl's Judenstat is actually the last of the 20th century ideas that have crashed miserably like an old operating system that no longer functions with our new 21st century programs. Everyone knows it has no place in our future and that Israel must evolve or die on the global vine.
As for the whole of the Middle East, the USA continues to stand with the Sykes-Picot Agreement signed 100 years ago by some Oliver Twisted English bloke and a French guy in a Toulouse Lautrec Hat. Those old men who we see in those black and white newsreels starring Mary Pickford as the heroine and Douglas Fairbanks as the hero are simply not relevant to our world.  They are antiquated clowns!  So why are we following these echoes from savages? Its' completely ridiculous and dangerously pathetic because millions upon millions continue to suffer under this situation.
I mean the 20th century must be completely dismantled because it has no relevance in a smart phone connected world.  As it turns out, we're all human beings who desire the same access to resources, jobs, dignity and the universal aspirations of liberty, justice, and freedom for all.   Yes, even Palestinians!  Who knew right?
Goodbye USA, Hello 21st Century!
https://www.youtube.com/watch?v=U9LeKR8nmcU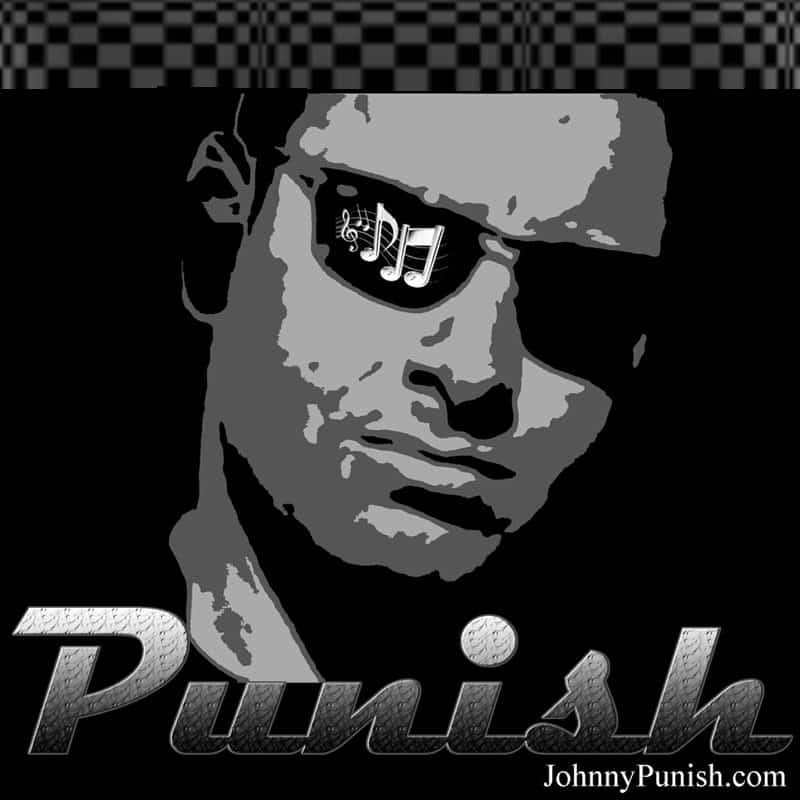 Johnny Punish is a writer, global citizen eco-activist, visionary, musician, artist, entertainer, businessman, investor, life coach, and syndicated columnist.
Punish was educated at the University of Nevada Las Vegas (1980-81) and California State University Fullerton (1981-1984) with studies in accounting and business. Before the "internets" were invented, he owned and ran (5) U.S. national newspapers.
He has over 100 original songs written. He also records and produces music. A member of ASCAP, Punish has several songs placed in feature films. His music is promoted worldwide and played on all digital networks and net radio.
Resources:  YouTube – Apple Music – SoundCloud – Spotify – Instagram – Twitter
Read Johnny's Full Bio at JohnnyPunish.com >>>
ATTENTION READERS
Due to the nature of independent content, VT cannot guarantee content validity.
We ask you to
Read Our Content Policy
so a clear comprehension of VT's independent non-censored media is understood and given its proper place in the world of news, opinion and media.
All content is owned by author exclusively. Expressed opinions are NOT necessarily the views of VT, other authors, affiliates, advertisers, sponsors, partners or technicians. Some content may be satirical in nature. All images within are full responsibility of author and NOT VT.
About VT
-
Read Full Policy Notice
-
Comment Policy