From all over the world, from demonstrators to keyboard warriors to champions of freedom, to truth-seekers, and freedom fighters, they have all asked a question: How can mankind shed his yoke of oppression?
A great increase in the collective consciousness of mankind is the answer; and that is attained by enough individuals gaining consciousness via what we call the sixth sense.
For the majority of humans, becoming more conscious is a nice but unrealistic thought. But how about you?
Could you increase your consciousness sufficiently to escape the ever-growing suppression of the ruling dark forces?
I think it's possible, given the fact that you can tap into the treasure trove of your sixth sense.
How is that done? By using your sex drive – it is your ticket to freedom.
To acquire true spiritual awakening it is necessary to use the tempting serpent of sex to feed the fire of the holy spirit, thus enhancing the human soul.
Sexual impulses can make or break a man or woman, depending on how those impulses are used.
Like an alchemist of old, you must transform the lead of your ego and sexual desires into the spiritual gold of consciousness, imagination, courage, willpower, persistence, and fair play.
Please note, like the alchemist needed lead to make gold, you need sexual desire to make your world what you would like it to be.
Fortunate are the men or women who have powerful sexual drives and are able to transform those urges into creative and productive energy, for they are able to lift themselves to levels of greatness. The art of sexual transformation can hardly be overrated.
The man or woman without sexual equipment and desires is at a vast disadvantage for they have no lead to transmute into gold, no sexual desires to transform into creative and productive activity.
Our God-given sexual urges can be either a blessing or a curse; it all depends on how wisely we use them.
But in any case, do not ever suppress your sexual thoughts and feelings. Instead encourage them. Then use their powerful energy by smartly redirecting them toward productive ends. This is what research analysts call sexual transmutation.
The idea is to release some of your store of sexual energy through creative expression.
The larger your storehouse of sexual energy is the more creative expression you can exercise.
Masturbation and copulation, especially that based on lust rather than love, quickly drains one's store of sexual energy, requiring days, weeks, or months to rebuild enough to sufficiently thwart the avalanche of attacks the dark forces mount against us on a regular basis.
The arsenal of deadly weapons used against mankind is formidable with lust being among them. Why do you think they so heavily promote half-talents like Lady Gaga, Miley Cyrus, and the aging Madonna? Or how about Rihanna, Sarah Silverman, Amy Schumer, Beyonce, Katy Perry, or Lizzy Caplin? How many women and impressionable preteen girls do you think the above starlets have influenced into peddling lust?
I have even heard that celebrities like Jay Z, Kanye West, Bob Dylan, Miley Cyrus, and Madonna have made pacts with Satan in exchange for their stardom.
Pornography on the Internet is at an all-time high, with the federal government likely to use it as an excuse to censor free expression.
Pornography will continue to explode, no matter how much free speech is eliminated. Why is this?
Lust is promoted to keep dry the sexual reserves of men and women everywhere. They even pay medical doctors to tell us that regular sex is healthy for us. Instead, if you want to be truly healthy keep a strong reserve of sexual energy, along with a vibrant, well-functioning immune system.
How many times do we have to see their television ads promising us better sex before we understand what their game is?
We can, however, use a bit of mental and emotional jujutsu on their invitations to deplete our sexual energy by using their ploys to stay sexually strong.
If you find Madonna inviting, go ahead and bring her sexiness into your mind; that will help to build your reserves. But if she causes you to spill your seed, emptying your vital reserves, she has used you and then cast you aside weak, powerless, and degraded.
And while lust may help you to generate sexual feelings you can use to your advantage, using lust as a motivation for sexual activity is the road to ruin and degradation.
Sexual climaxes from any stimuli based on lust are most damaging to human beings – it's Satan's way.
One does not have to become a celibate in order to practice the art of sexual transmutation; merely exercise some self-control over the frequency with which you make love to your special somebody.
The mystery and excitement of sexual wonder, which brings couples together, begins to wear thin with repeated sexual relations.
The sexual magnetism between a husband and wife dissipates to the degree they engage in sex. You can be sure that the older couples who still find each other appealing and sexually attractive were judicious about the frequency of their sex play. Such wise use of sex helps to hold good marriages together and prevents the breakups of families.
Repeated sexual intercourse cause a man and a woman to begin to take each other for granted. Whereas under disciplined periods of sexual abstinence romance has a chance to grow, to build, and flower into a beautiful love.
The path to a happy life is to have occasional sex with your spouse, whom you love and want to make happy.
But to touch the divine, contribute to mankind, and achieve your needs and earthly wants (far beyond your dreams), begin transforming your sexual desires into creative energy without having sex – in any form –whatsoever.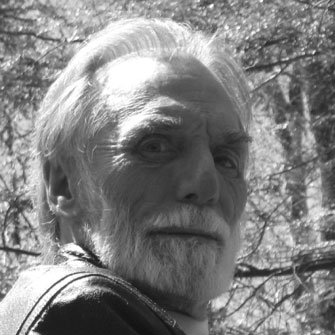 Former Hollywood producer of live stage shows that featured various movie and TV stars. In Los Angeles for almost a quarter of a century, Jack had a front-row seat in observing the disintegration of the foundations of American society before he retreated to the woods of New Hampshire.
A graduate of the University of Florida, where he studied economics, Jack was also a running back on the Gator scout team, a member of the ATO social fraternity, Cadet Commander of the school's ROTC unit, and president of the military honorary society, Scabbard, and Blade.
After serving honorably in the US Army, where Jack earned his paratrooper wings, he began to see the folly and crimes attendant to the unilateral wars of American aggression. It was then that Jack embarked on a spiritual path; one he has walked for over 40 years. Content with his sylvan seclusion, Jack began writing of how to spot media propaganda; something he meant to be his legacy to his three grown children.
Today, however, Jack invites all others to read his non-partisan observations of national and international events. According to Jack… Those of us stuck deeply into the engineered left-right paradigm have no desire to be objective, and are thus blinded to all truth that does not reinforce biased opinions.
Remedial work in geo-politics will not open the minds of such people, as they are badly in need of spiritual remedies; nevertheless, facts are facts, and some are available to truth-seekers, the subject matter of my writings."
ATTENTION READERS
We See The World From All Sides and Want YOU To Be Fully Informed
In fact, intentional disinformation is a disgraceful scourge in media today. So to assuage any possible errant incorrect information posted herein, we strongly encourage you to seek corroboration from other non-VT sources before forming educated opinion. In addition, to get a clear comprehension of VT's independent non-censored media, please read our
Policies and Disclosures
.
Due to the nature of uncensored content posted by VT's fully independent international writers, VT cannot guarantee absolute validity. All content is owned by the author exclusively. Expressed opinions are NOT necessarily the views of VT, other authors, affiliates, advertisers, sponsors, partners, or technicians. Some content may be satirical in nature. All images are the full responsibility of the article author and NOT VT.
About VT
-
Comment Policy