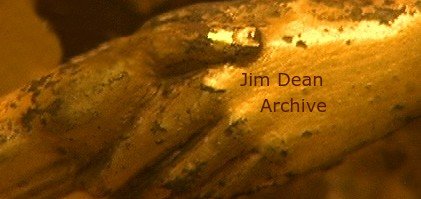 Americans — with divided loyalties between America and Israel, and with national priorities taking a back seat to narrow political ideologies — is not in a position to solve the Middle East problems by choice and by design. In fact, America is the driving force in the continued conflicts, especially the Arab-Israeli conflict.
The Israeli occupation of Palestine is an internal American domestic issue, rather than an international one, and is driven by Congress and AIPAC.
It is time for the Arab and Muslim worlds to wake up and face the ugly truth that America is the source, rather than the answer to, most of their ills, divisions, political and sectarian wars, conflicts, fleecing of their national wealth, corruptions and dictatorship. Sadly, America is the source and driving force in the continued Arab-Israeli conflict and instability in the Middle East.
The answers to the conflicts that have afflicted and continue to afflict people and nations in both the Arab and Muslim worlds in Afghanistan, Pakistan, Libya, Iraq, Syria, Yemen, and Bahrain, do not lie in Washington, but in Riyadh and Tehran. Two regional powers (political and religious) neighbors that need to come to term with their own duties and obligations toward the people in the region and exercise their power and wisdom in the service of peace and stability. It is time for the leadership of these two key nations to sit down and work hand-in-hand solving one conflict after another. If there is a will, there is a way.
The ascension to the throne by King Salman, with his bold steps of appointing the second generation of Al-Saud to key positions in government is a first step that should lead to even bolder steps on the international level. A Saudi-Iranian détente is a good first step toward resolving many of the disputes that are consuming people and destroying wealth and nations in the Middle East. With many of their regional conflicts solved, Saudi and Iranian leadership could give their attentions to solving their own chronic problems of high unemployment and other social issues.
Like they say, it takes two to tango, so Iranian and Saudi Arabia leadership, King Salman and President Rouhani, for the sake of hundreds of millions whose future is at stake, must exercise the needed leadership.
For the sake of millions in exile and in refugee camps; for the sake the thousands dying every day; for the sake of cities being destroyed beyond recognition; for the sake of the dead, the dying and the hardly living; the leadership of these two key nations, must take the initiative for "rapprochement", leaving behind sectarian and geopolitical interests and begin to work on a grander scale for the common good.

Such détente will not be easy, given the power and influence of both Saudi and Iranian religious "establishments" — that for the sake of "Umma" must step aside and allow the political leadership to commit themselves — and work together hand in hand and within 6 months to solve regional conflicts in Syria, in Iraq, in Lebanon, in Yemen and Bahrain. They can do it, and there are no other choices but to do it.
Washington, Moscow, Peking, Paris and Berlin are not the answer… Tehran and Riyadh are the place to start solving these regional conflicts. Tehran and Riyadh should be the "Axis of Good".
While the Iranian nuclear program is a source of fear and apprehension in all Arab Gulf countries, the onus is on the Islamic Republic of Iran to set these fears aside as a first step toward this much-awaited détente. Iran should initiate its own "nuclear discussions" with its neighbors in the region, no different from its own discussions with the Group of 5+1.

With good will from both sides, Saudi Arabia and Iran can work and should work together and defuse the political and sectarian conflicts that so far have costs hundreds of thousands of lives, cost hundred of billions, and rendered nations like Iraq, Syria, Yemen and Libya failed nations. Without a concerted effort for peace, there are no assurances these regional conflicts will not spill over to both Iran and Saudi Arabia, endangering these nations as well.
Whether we like to admit it or not, there is a cold war between Iran and Saudi Arabia that is translating to hot wars in Iraq, in Syria, in Lebanon certainly in Yemen.
Time to give peace and prosperity a chance. The time is now — not tomorrow — for a Saudi-Iranian détente. Once this détente is in place, other regional powers such as Turkey, Egypt and UAE can be invited to solidify the process of working for the future, initiating an Islamic Renaissance. There is no reason not to make these overtures!
Sami, a Palestinian-American and a US Army Veteran (66-68), recipient of the "soldier of the month award and leadership award from the 6th Army NCO Academy, is an international legal and business consultant with over 40 years of international experience, in construction, hospitality services, conservation, and defense, in the Middle East, Europe, and North Africa. Sami is a holder of BA, MPA in Public and Environmental Affairs, Jurist Doctor from Indiana University. While at IU he was elected class president, student government president and chairman of the Indiana Students Association,
Active in peace movement as a co-author of the pre-amble for the One State for All of its people and voluntary service program SalamNation. A frequent contributor on national and international affairs. He resides in the United States.
ATTENTION READERS
Due to the nature of independent content, VT cannot guarantee content validity.
We ask you to
Read Our Content Policy
so a clear comprehension of VT's independent non-censored media is understood and given its proper place in the world of news, opinion and media.
All content is owned by author exclusively. Expressed opinions are NOT necessarily the views of VT, other authors, affiliates, advertisers, sponsors, partners or technicians. Some content may be satirical in nature. All images within are full responsibility of author and NOT VT.
About VT
-
Read Full Policy Notice
-
Comment Policy