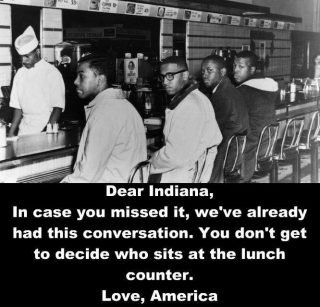 Today, Indiana Governor Mike Pence held a press conference to clarify his infamous and notorious "Religious Freedom" law that was signed last week.
During today's press conference, he asked for the legislature to send him new "clarification" legislation that outlines that businesses do NOT have the right to refuse service to anyone.
He also was careful and deliberate to point out the his law mirrors the Bill Clinton law of the early 90s.
In fact, he mentioned Clinton's name so often in the speech I thought he was actually going to make Bill Clinton his running mate for President.
Clearly Gov. Bigot was trying to redirect critic by hitching his law and attempting to project it as a Democrat idea with the intention to diffuse any democrats who wished to take him to task.
Did his gambit work for you?
To me, what was hilarious is that, in his attempt at damage control, he again tried to hitch his bigotry to Obamacare saying that Obamacare is the cause for his law.

It was a far reaching pathetic attempt to rile his base again while trying to placate Big Business and the US and Global public who are watching him act like a shirtless drunk doing the Chicken Dance.
So what was this press conference about?
Well, first, he did NOT mention he would he reject his law but only to clarify.  And we don't know what that means?
So let's be very clear. No matter what Gov. Bigot in Indiana claims, Indiana's new "religious freedom" law is clearly a ruse to allow businesses to discriminate against gay and lesbian couples. Such laws are popping up in right-wing legislatures in response to a wave of court decisions allowing same-sex marriage.
The good news is Indiana's law has fueled a nationwide call for boycotts of Indiana from groups ranging from the NCAA to Apple to Angies List to Salesforce.com and more – prompting even Indiana's own Chamber of Commerce and Mayor Ballard of Indianapolis to disavow it.
And now Governor Pence, who signed the law last week, is looking for a way out. Today was his first attempt to wiggle out.  Are you buying his pitch?
To me, he he tried to middle it so he can shut up social media, calm down big business but still leave his "Immoral Majority Christian Wrong Party" as his base happy and intact ready to make sure he can remain a power broker in American politics.   Is it working?
In short, how long will these knuckleheads keep using names for laws that are the exact opposite of what they are about ie…"Religious Freedom Law"  "Patriot Act"  blah blah blah?  Just sayin'
Anyways, in short, Republicans are just too busy alienating everyone in America who isn't straight, white, Anglo, and male. So I say a big NO!   They continue to live in a 21th century world trying to pretend it's 1956.
They just don't get it!
As for poor tar and feathered Mike Pence, just retire and go away because every time you try to dig yourself out of that hole, you fall right back in deeper and deeper.  America does NOT want Jim Crow, Nuremberg, or any other laws that discriminate. We've evolved and moved on.
So go away and retire.  Oh and take Ted Cruz with you because, like you, he loves 1950s bigoted racist pandering politics!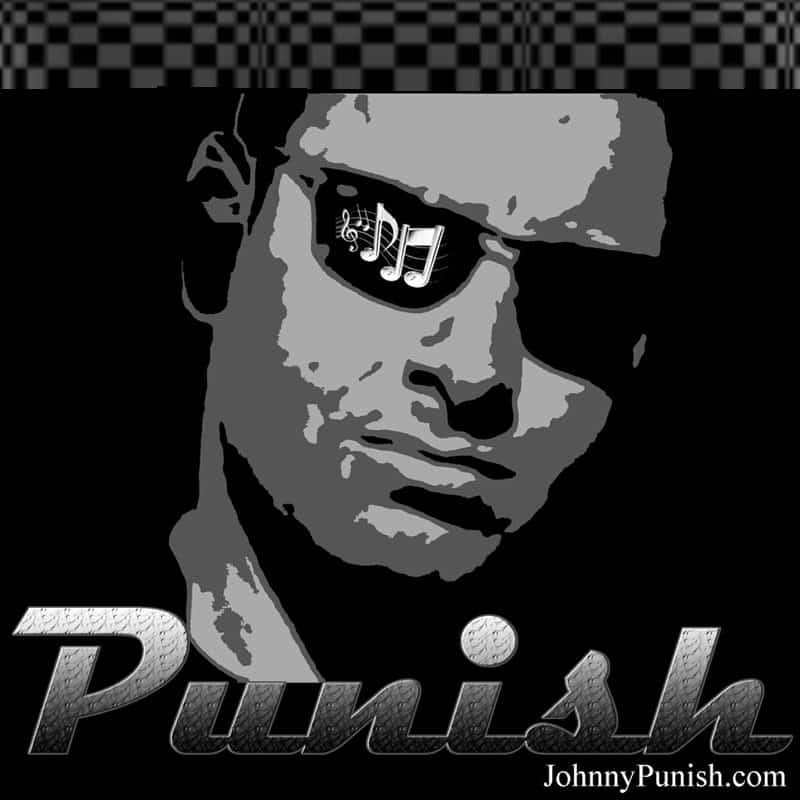 Johnny Punish is a writer, global citizen eco-activist, visionary, musician, artist, entertainer, businessman, investor, life coach, and syndicated columnist.
Punish was educated at the University of Nevada Las Vegas (1980-81) and California State University Fullerton (1981-1984) with studies in accounting and business. Before the "internets" were invented, he owned and ran (5) U.S. national newspapers.
He has over 100 original songs written. He also records and produces music. A member of ASCAP, Punish has several songs placed in feature films. His music is promoted worldwide and played on all digital networks and net radio.
Resources:  YouTube – Apple Music – SoundCloud – Spotify – Instagram – Twitter
Read Johnny's Full Bio at JohnnyPunish.com >>>
ATTENTION READERS
Due to the nature of independent content, VT cannot guarantee content validity.
We ask you to
Read Our Content Policy
so a clear comprehension of VT's independent non-censored media is understood and given its proper place in the world of news, opinion and media.
All content is owned by author exclusively. Expressed opinions are NOT necessarily the views of VT, other authors, affiliates, advertisers, sponsors, partners or technicians. Some content may be satirical in nature. All images within are full responsibility of author and NOT VT.
About VT
-
Read Full Policy Notice
-
Comment Policy