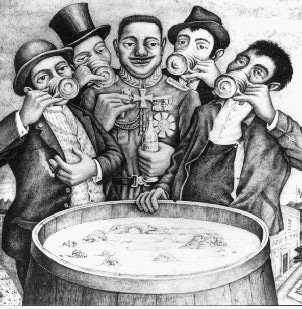 [The men of the Invisible Government] would continue to grow in strength, until they had the whole silly world, the whole credulous world, the whole ingenuous world, in their hands. Anyone who would challenge them, attempt to expose them, show them unconcealed and naked, would be murdered, laughed at, called mad, ignored, or denounced as a fantasy-weaver.—Taylor Caldwell, Captains and the Kings, 1972
The introductory article of this series wondered: How have the men of America's Invisible Government (=the bankers) managed to steadily increase their power at the expense of the vast majority?  How have they gotten away with recklessly risking the physical and biological foundations of life itself? How in heaven's name has the vast majority served as cheerleaders for their own impoverishment?
The answer to such questions is that the American edifice of exploitation, parasitism, enslavement, perpetual warfare, and ecocide rests on massive, mutually-supporting, pillars.  The current article and the next focus on just one of these pillars.
Occasionally, a champion of the people or a bystander poses a threat to the Machiavellian system itself.  In such cases, the top oligarchs resort to character—or literal—assassinations.  They humiliate, malign, intimidate, smear, harass, impoverish, frame, incarcerate, poison, or blow the brains off anyone, anywhere on earth, who threatens their control. This pattern has an obvious corollary: When friends of the people suffer or die prematurely, the first suspects are the bankers.
Scandal-Mongering, Humiliation, Job Loss, Incarceration
The Invisible Government's cloak-and-dagger techniques go far back in world history.  Here is one 1919 illustration (Upton Sinclair, The Brass Check):
"There was a certain labor leader in America, who was winning a great strike. It was sought to bribe him in vain, and finally a woman was sent after him, a woman experienced in seduction, and she lured this man into a hotel room, and at one o'clock in the morning the door was broken down, and the labor leader was confronted with a newspaper story, ready to be put on the press in a few minutes. This man had a wife and children, and had to choose between them and the strike; he called off the strike, and the union went to pieces. This anecdote was told to me, not by a Socialist, not by a labor agitator, but by a well-known United States official, a prominent Catholic. . .

"In extreme cases they will go as far as they did with Judge Lindsey—hiring perjured affidavits, and getting up a fake reform organization to give them authority. Lindsey, you understand, has made his life-work the founding of a children's court, which shall work by love and not by terror. Love of children—ah, yes, all scandal-bureaus know what that means! So they had a collection of affidavits accusing Lindsey of sodomy."
Fast forward a century: The Rockefellers still reign supreme in America, and they still use the same tactics. We cannot cover 000.1% of their crimes, so let us just focus on prisoner number 40892-424: former Illinois Governor Rod Blagojevich.
"Rod Blagojevich threatened to stop the state's dealings with Bank of America Corp. over a shut-down factory in Chicago. On December 8, 2008 (the day before his arrest), all state agencies were ordered to stop conducting business with Bank of America to pressure the company to make the loans. Blagojevich said the biggest U.S. retail bank would not get any more state business unless it restored credit to Republic Windows and Doors, whose workers were staging a sit-in. John Douglas, a former general counsel for the FDIC and attorney for Bank of America, called Blagojevich's gambit dangerous."
A day after this popular state governor stood by the people against the banking parasites, the federal Gestapo arrested him–for allegedly doing what most U.S. politicians do every day. According to another outlet of the global corporate media:
"Disgraced Illinois governor [was] handed [a] stiff sentence for attempting to sell President Obama's vacant Senate seat [and] was sentenced to 14 years in prison Wednesday, one of the stiffest penalties imposed for corruption. It took two trials for prosecutors to snare Blagojevich. While Blagojevich will likely end up at a minimal security prison, he'll be largely cut off from the outside world. Visits by family are strictly limited, Blagojevich will have to share a cell with other inmates and he must work an eight-hour-a-day menial job—possibly scrubbing toilets or mopping floors—at just 12 cents an hour."
My draft Cloak and Dagger Encyclopedia is chockfull of such injustices.  There is, for example, the former Governor of Alabama, Don Siegelman, who suffered "intentionally wrongful" persecution and who is serving 7 years in prison.  The wealthier former governor of New York, Eliot Spitzer, was merely humiliated and removed from office for the crime of trying to gingerly curtail Wall Street thievery.  The bankers were also kinder to another of their junior pals, Dominique Strauss-Kahn, who was trying, ever so slightly, to humanize their International Mafia Fund.  As well, Strauss-Kahn was on the road to becoming the next president of France—apparently without obtaining the bankers' say-so.
Go ahead and Kill your Neighbor
In Salt Lake, Joe, says I to him . . .
They framed you on a murder charge
The copper bosses killed you, Joe
They shot you, Joe, says I—Alfred Hayes
[Note: "Joe Hill, a great [union] organizer and poet, was executed in 1915 on a murder charge universally considered to be a frame-up."]
Three tales—of documented hundreds—should help the reader see that the few people who control the USA and the Western World are murderers.

Dag Hammarskjold
To make the first tale a bit more convincing, I decided to ignore independent historians and "conspiracy theorists" and confine myself to the Rockefeller and Rothschild media (which in turn operate under the handicap that they must appear credible to their readers).
Dag Hammarskjold of Sweden was the Secretary General of the United Nations.  In 1961 he was flying on a peace mission with 15 other people, when their plane was shot down.
A crime detective first asks: Who benefited from Hammarskjold's death?  Here is the so-called British Broadcasting Corporation:
"In Congo, one issue was who should control the southern province of Katanga, rich in copper, uranium and tin. Belgium, the ex-colonial power, backed a secessionist movement led by Moise Tshombe, as did the UK and US who had mining interests in the region.

"But Mr Hammarskjold from the start backed Congo's elected central authorities – the Soviet-backed government of prime minister Patrice Lumumba, and later, after Mr Lumumba was deposed and murdered, Prime Minister Cyrille Adoula.

"Mr Hammarskjold wanted to pursue a negotiated solution between Mr Tshombe and the central government, a goal that became even more urgent after UN peacekeepers found themselves outgunned during an aggressive operation to drive foreign mercenaries from Katanga.

"Mr Tshombe was waiting to talk to him in Ndola on the night he died."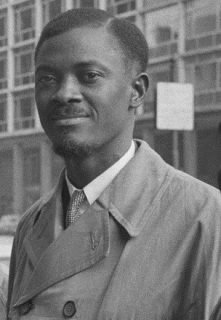 Parenthetically, we must remind the BBC that Lumumba was murdered by the MI5/CIA duo.  If that duo could kill a head of state to achieve their goals, why wouldn't this duo kill the head of the U.N., a Johnny-come-lately naive enough to try to torpedo these very goals?
Clearly, the Soviet Union had every reason to keep Hammarskjold alive, while the bankers' Akitas (US/UK) had much to gain from his death.
Next, our detective might wish to consider evidence that Hammarskjöld's was murdered.  Coverupedia tells us:
In 2001, extensive research led . . .  to the conclusion that Dag Hammarskjöld's 1961 death "was a murder committed in part to benefit mining companies."
Former U. S. President Harry Truman commented that Hammarskjöld "was on the point of getting something done when they killed him. Notice that I said 'when they killed him.'"
Like Aldo Moro or Martin Luther King, Hammarskjold might have known in advance the risks he was running. He said: "He who wills sacrifice will be sacrificed – according to the measure of his purity of heart."
And here again is the BBC:
"In 1998 South Africa's Truth and Reconciliation Commission, led by Desmond Tutu. . .   suggested CIA, MI5 and South African intelligence were involved in sabotage of the aircraft."
"In 2005, the head of UN military information in Congo in 1961 . . . noticed a round hole in Hammarskjold's forehead when he saw the body in the mortuary. It could have been a bullet hole, he said, and it had been mysteriously airbrushed out of official photographs."
"British academic Susan Williams . . . lists a variety of observations suggesting that "it is clear to her that there was a cover-up.""
Next, the so-called New York Times:
"Two American intelligence officers . . . were working hundreds of miles apart at listening posts in the Mediterranean. Both claim to have heard evidence that the plane was shot down, and one of them maintains that Americans were somehow implicated."
"A United Nations panel reviewing the case in 2013 found that there was "persuasive evidence that the aircraft was subjected to some form of attack or threat as it circled to land.""
So, the bankers' own media discreetly solved this problem for us. We don't need a new whitewash commission to exonerate the bankers.  We don't need a new JFK, Diana, Dr. Kelly, or 9/11 Commission—nominated by the murderers themselves—to cover up the facts.  We know the truth already: The bankers killed Dag Hammarskjöld.
Martin Luther King, Jr.
The next example again bypasses numerous independent investigations, relying instead on the American "justice" system
Apart from the dubious case of Washington's Birthday (which in some states is celebrated as Presidents' Day), the USA has just two secular national holidays dedicated to a single individual: Columbus Day and Martin Luther King Day. Both involve brazen hypocrisy: Columbus was a merciless mass murderer while King's courageous stand against bloodstained imperialism and needless poverty had been first smeared and then virtually erased from the collective memory.
Also erased is the incontestable fact that a civil trial implicated the American government in King's murder:
"According to a Memphis jury's verdict on December 8, 1999 . . . 'Dr. Martin Luther King Jr. was assassinated by a conspiracy that included agencies of his own government. Almost 32 years after King's murder at the Lorraine Motel in Memphis on April 4, 1968, a court extended the circle of responsibility for the assassination beyond the late scapegoat James Earl Ray to the United States government."
Jim Clifton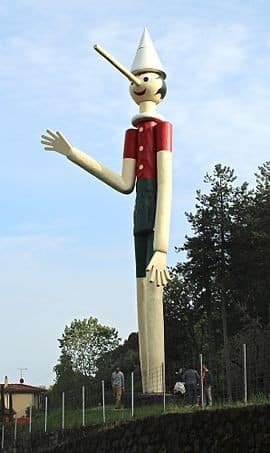 On February 2015, Jim Clifton, CEO of Gallup, a major American consulting firm, dared side with unjustly marginalized researchers who have proven over and over again that the bankers put Pinocchio to shame.  Indeed, the bankers lie to us about everything—about our wars, air, water, food, health, Ukraine, Syria, economic recovery, Fort Knox gold, military spending, inflation . . .
By February 2015, Jim Clifton must have gotten tired of that circus:
"The official unemployment rate, which cruelly overlooks the suffering of the long-term and often permanently unemployed as well as the depressingly underemployed, amounts to a Big Lie."
A day later, the intrepid Clifton surfaced in the official news again:
"The numbers that come out of [the American government] are very, very, accurate.  I need to make that very, very clear, so that I don't 'suddenly disappear.'  I need to make it home tonight."
Jim Clifton's sarcastic "retraction" thus provides yet another confirmation of the bankers' cloak-and-dagger approach.  In 2015, a CEO of a major research company is on record, "retracting" his statement about the lying bankers because he knows that truth-telling in America (by people who cannot be given the silent treatment) is tantamount to suicide.
Let me just say in passing that retribution in this case is a given.  They might sue Clifton's company, pressure other companies to cease doing business with it, harass or kill one of his relatives, entangle Clifton himself in some concocted sex or drug scandal, or use some other tool in their creative arsenal.
Other case studies of government killing its own are available here, here, and here.
The next article in this series will provide additional evidence for the cloak-and-dagger pillar.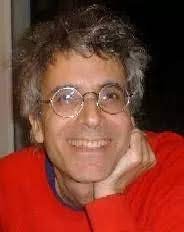 Dr. Moti Nissani is a jack of most academic trades and professor emeritus, Wayne State University.
ATTENTION READERS
Due to the nature of independent content, VT cannot guarantee content validity.
We ask you to
Read Our Content Policy
so a clear comprehension of VT's independent non-censored media is understood and given its proper place in the world of news, opinion and media.
All content is owned by author exclusively. Expressed opinions are NOT necessarily the views of VT, other authors, affiliates, advertisers, sponsors, partners or technicians. Some content may be satirical in nature. All images within are full responsibility of author and NOT VT.
About VT
-
Read Full Policy Notice
-
Comment Policy