Swat team serving warrants for unpaid parking fines, somewhere in America (Photo above)
…by  Gordon Duff, Senior Editor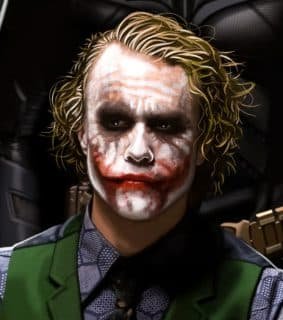 [ Editor's Note:  VT is on an "I told you so" roll with the Jade Helmsters — the gift that keeps on giving. Their scam to use the usual summer American staple of small domestic military-training road shows and to morph that into the "martial law kick off ball" is burning down around their ankles.
They are running out of fall back replacement scams, as each get shot down in turn. VT has long editorialized on the moral corruption of American police forces, under the Bush plan to make them all Special Operations wannabes.
Not only would the taxpayers have to foot the bill via deficit spending, but the public itself would end up being framed as a hostile force to substitute for the non-existence of huge terror or Islamic cells, one of the infamous rallying cries of the "trailer park Right." The FBI forever stained itself by cranking up sting scam operations to justify their extra couple of billion a year in imaginary counter terrorism work. The Justice Dept. worked hand in glove with them for the same reason.
As Gordon describes below, the current move to "demilitarize" America's police does not quite jive with the Helmsters wishes actually — and that the FEMA camps and Walmart mass execution centers are not right around the corner as claimed.
Of course this all was being kicked off just at the start of the 2016 presidential race, with the Alternative media tried-and-true "invasion" spinmeister himself — Alex "the blowhard" Jones. If anyone has a higher score than Alex on these fear porn scams, please let us know in the comments. We are dying to know (forgive the pun)… Jim W. Dean  ]
_____________________
…by  Gordon Duff, Senior Editor
In an announcement that hit fear porn mongers and the GOP controlled blogosphere like a hammer, the White House announced strict standards on federal programs begun during the Bush administration.  These programs not only armed police with tracked vehicles, high explosive grenade launchers and anti-aircraft guns but drones as well.
In a move restricting the capability of American police forces, the move is meant to bolster confidence in a nation victimized by highly organized propagandizing financed by the Koch/Adelson/Jones/Bronfman cartel.
Obama will highlight his new report during his visit to Camden, New Jersey, a city that has successfully overhauled its police and schools.
Obama's report cites a failure by the federal government in reigning in police departments seeking military weaponry brought back from Iraq and Afghanistan.  A cottage industry has flourished in overarming police departments, which in turn bleeds departments in order to equip and maintain useless hardware.
Police standards for recruiting, training and supervision have plummeted, due to this factor and others, since the economic collapse of 2008, the greatest financial disaster in American history.
International arms traders and greedy "revolving door" defense contracting firms with strong political ties to America's right wing have lined up, backed by congressional insiders and corrupt state officials, pouring junk and dangerous hardware into the armed "blue gangs" that prowl America's cities.
Right Wing Watch
A carefully orchestrated barrage of race hate has flooded fringe media, GOP – Tea Party newsletters and the "tin foil hat" blogosphere.  All carry the same material, crime statistics attacking African Americans, stories of "white victimization" and warnings about Jade Helm, a small army training program that will bring 1200 troops into Texas for the summer.  Combined with existing forces in Texas, there will now be approximately 285,000 troops in Texas as opposed to 284,000.
The Department of Defense is the single largest employer in the state of Texas and has been for 73 years. From today's Wall Street Journal:
The report that will be released Monday calls for a prohibition on federal programs providing certain types of equipment to law-enforcement agencies, citing a substantial risk of misuse. The list of prohibited gear includes tracked armored vehicles, weaponized aircraft, large-caliber firearms, grenade launchers and some camouflage uniforms.
Such equipment, which is seen as militaristic in nature, "could significantly undermine community trust and may encourage tactics and behaviors that are inconsistent with the premise of civilian law enforcement," the report says.
More stringent controls for other types of equipment should be implemented, the report says. And law-enforcement agencies requesting certain gear will be required to seek the consent of local government and submit detailed justification explaining their need for equipment such as unmanned aerial vehicles and wheeled tactical vehicles.
Further Improvements Ordered
Obama's report calls for increased use of body cameras along with services to police officers themselves, many of whom are exposed to job related stress, not only from community hostility but working for departments where corruption and incompetence has long ruled.
In a controversial move for pro-union Obama, changes to be implemented may well dissolve police unions, many of which have long been controlled by organized crime.  This is what was done in Camden, shutting down a local police department and consolidating a county wide department with no union.
Sources site that police unions protect the worst officers at the cost of those who refuse bribes and refuse to brutalize citizens.
Why Right Was Silent on Police Extremism?
Right wing extremist bloggers and race baiters have been, in recent weeks, on the attack against the US military over imaginary threats of martial law.  Curiously, however, militarized police departments that kill mostly veterans and African Americans have gotten a pass from such groups.
This is despite the fact that police departments are serving minor warrants with armored vehicles and swat teams, or as Jim W. Dean so often says, "You just can't make this stuff up."
With police in nearly every town in American using Israeli phone jammers and communications interception/spoofing equipment, all illegal even for police, why has there been a wall of silence?
Who is being paid?  Is it the Israeli's that make millions playing "divide and conquer?"  A quote from Benjamin Netanyahu from a Defense Intelligence Agency recording during a 1990 investigation for espionage and trafficking in nuclear material.
Across the table from Netanyahu was an IAEA inspector, now a Veterans Today editor who verifies this as a true transcript:
"If we get caught they will just replace us with persons of the same cloth. So it doesn't matter what you do, America is a Golden Calf and we will suck it dry, chop it up, and sell it off piece by piece until there is nothing left but the world's biggest welfare state that we will create and control.

Why? Because it's god's will and America is big enough to take the hit so we can do it again, again and again. This is what we do to countries that we hate. We destroy them very slowly and make them suffer for refusing to be our slaves."
Is there little doubt that the fear porn merchants of America's right wing are taking their marching orders from this man?
ATTENTION READERS
Due to the nature of independent content, VT cannot guarantee content validity.
We ask you to
Read Our Content Policy
so a clear comprehension of VT's independent non-censored media is understood and given its proper place in the world of news, opinion and media.
All content is owned by author exclusively. Expressed opinions are NOT necessarily the views of VT, other authors, affiliates, advertisers, sponsors, partners or technicians. Some content may be satirical in nature. All images within are full responsibility of author and NOT VT.
About VT
-
Read Full Policy Notice
-
Comment Policy