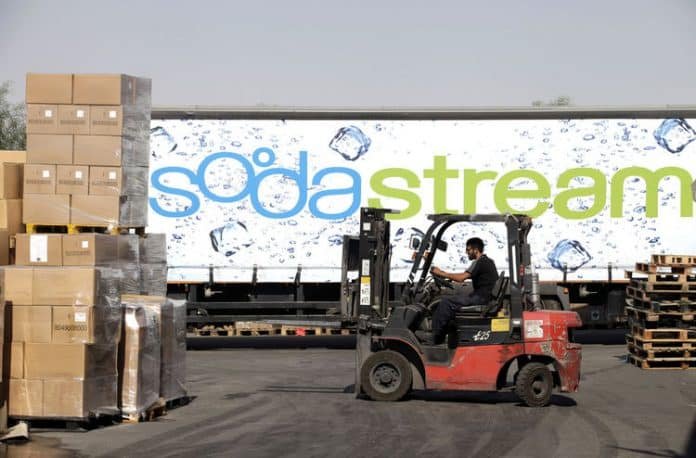 … from Press TV,  Tehran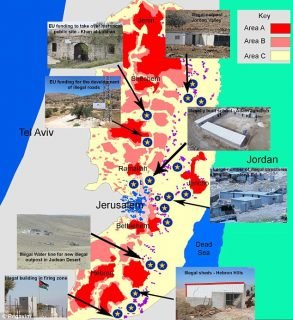 [ Editor's Note:  The EU continuing to nibble around the edges of banning settler-produced goods can only be described as "opposition lite" at this point of the game. Israelis will figure out a way to repackage the goods as being made in the rest of illegally-settled Palestine, and they will be sold in Europe using these cut outs.
The EU knows this will happen, of course, but it does give them some cover that they are doing something. The question for us is do we praise them for their heroic stand or get after them for such weak opposition, which everybody knows will have no effect on the Zionists.
The EU leaders know that serious moves against Israeli aggression in Palestine will trigger a serious response by the Zionists. They don't do "lite". What they do is terror attacks on whomever is "opposing a little too hard" to demonstrate what the penalty will be, and also, that no one will do anything about it.
Like everywhere else, when was the last time an Israeli espionage network was broken up in Europe? I would imagine the same rule exists there as in the US, that security people can monitor and try to block Israeli espionage operations, but under no circumstances are prosecutions to be initiated.
What I am talking about is the security of a long list of countries being compromised where Israeli attacks can be done against them with their citizens murdered, and which would just be considered the cost of doing business.
Who would be punished? Well the person or branch that made the Israelis unhappy would be punished "for endangering and reckless actions". That is why you see no internal opposition within the security org against this status quo. This is why Israeli Intel can contract out its services to do things that others can't pull off without great risk.
So while we thank the EU for what they have done, we would be happy to sit down with them to explain why they will get nowhere. If they do not accept responsibility for defending themselves and the world from the Israeli scourge, the bodies will continue to pile up.

And yes, the day will come when the EU will have a mini-nuke explosion in one of its harbors because of their demonstrated weakness. Your hard core Israelis have nothing but contempt for weak people and countries… Jim W. Dean ]
___________________________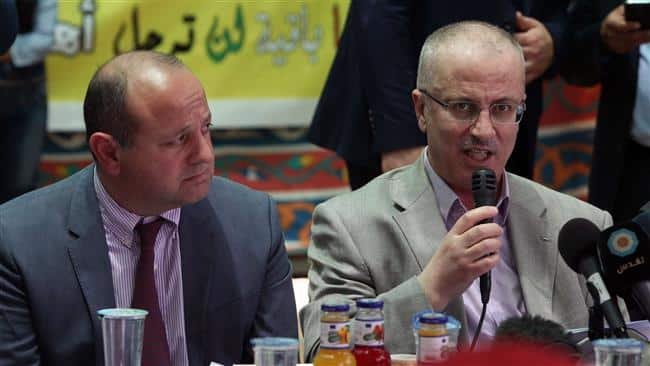 The European Union's outgoing envoy to Palestine says the 28-nation bloc is continuing its efforts to pass more measures against illegal Israeli settlements in the occupied West Bank.
John Gatt-Rutter, the envoy to the besieged Gaza Strip and the occupied Palestinian territories, said on Thursday that "there is support within the union to go on" with anti-settlement measures.
Among debated proposals is labeling of products made in settlements. These goods have already been barred from receiving customs exemptions. Gatt-Rutter also emphasized that there were "more tools" the EU can use against Israel over its illegal settlement activities in the occupied West Bank.
Diplomatic sources earlier said that the EU was looking into the possibility of blacklisting "violent settlers." The sanctions are expected to affect up to 200 individuals.
The recent remarks by the senior EU diplomat are another sign of European discontent with the Tel Aviv regime's continued land grab in the occupied Palestinian territories.
However, Palestinian Foreign Minister Riyad al-Maliki earlier this week expressed dissatisfaction with the European Union's failure to implement the decision to label settlement products.
"If the EU argues that settlement products should be 'discriminated against,' settlers are among those products and should be viewed the same way," Maliki added.
Much of the international community has frequently condemned Tel Aviv over the construction of settler homes, which are illegal under international law.
The developments come as a grassroots movement promoting boycotts, divestment and sanctions against Israel (BDS) is gaining steam. The movement seeks to end the Israeli occupation and colonization of Palestinian lands and respect the right of Palestinian refugees to return home.
The BDS boycott campaign against Israel began in July 2005 by 171 Palestinian organizations and calls for "various forms of boycott against Israel until it meets its obligations under international law."
_________________________
Jim W. Dean was an active editor on VT from 2010-2022.  He was involved in operations, development, and writing, plus an active schedule of TV and radio interviews.
ATTENTION READERS
Due to the nature of independent content, VT cannot guarantee content validity.
We ask you to
Read Our Content Policy
so a clear comprehension of VT's independent non-censored media is understood and given its proper place in the world of news, opinion and media.
All content is owned by author exclusively. Expressed opinions are NOT necessarily the views of VT, other authors, affiliates, advertisers, sponsors, partners or technicians. Some content may be satirical in nature. All images within are full responsibility of author and NOT VT.
About VT
-
Read Full Policy Notice
-
Comment Policy