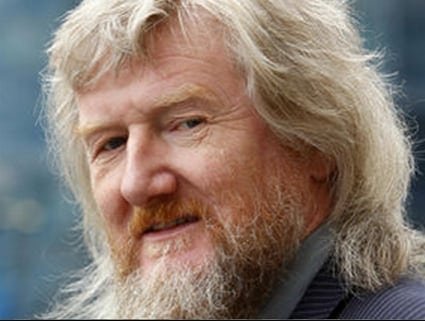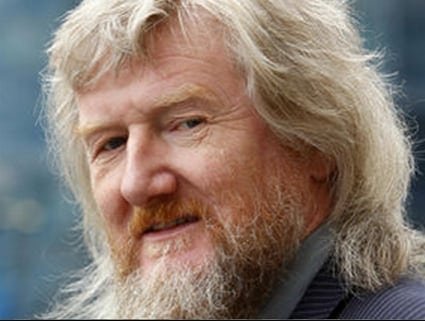 I am back in Ukraine at present, almost two years since my last visit in October 2013.  I am researching the story of Scythia around 2000 years ago.  Greater Scythia is declared as the 'Fatherland' of the Scots in their Declaration of Independence of 1320, and 600 years before that it was reported by the Venerable Bede as the country of origin of the Picts. 
With the 7th Centenary looming in 2020 it would be nice to march a Scottish Pipe Band through our ancient homelands, but the political dust may have to settle before then.  The dynamics are extremely complex and I caution against any rush to mis-judgment from the armchairs of California or DC.  As a 'Cold War Vet' I am wary of the 'old dog' Putin game plan, but I also despise 'Capitalist Fascism', the world's 'Banka-Nazis'.
My heart really does go out to the wonderful, long-suffering people of Ukraine.   They are honest, hard-working, decent people who retain good family values and are a spiritual example to us all.  Unfortunately they are caught geographically and politically in the battle-ground of a contest of ideologies.  They have already lost their best men and boys to imperialists and do not deserve any more suffering.
Although it is not my business, I would personally advise neutral independence and build an agriculture based economy, but already the vultures are circling.  There are expensive mansions popping up everywhere in the south of the country and the buyers are Spanish, Italian, Hungarian and French – all experts in viticulture.  I am no expert in brandies but, as in Moldova, it tasted mighty fine to me, and without the harshness of Hennessy, Remy Martin, Courvoisier or Martell.  Then there's the $5 a litre factor, instead of paying double to get a smooth Hennessy!
We digress.  The following is almost a fusion interview, questions answered by a lady of good standing in Kiev with contributions from her translator.  They are not fans of the 'Chocolate Bunny', or of Bankers, or of 'Oligarchs' or of Corruption, and they hate the idea of their land being sold to Monsanto, but they were both at Maidan and most VT readers were not.  As one of them said 'Something just had to happen, and it had to be a physical confrontation.  They were callous thieves and they had to be met harshly.'
My principal interviewee is 'Nadezhda', a Kiev business woman who volunteers her spare time to make under-clothing for the Ukrainian Army.  Any investigator has to ask 'What does she believe that makes her want to do that?'  She agreed to answer a dozen impertinent questions, but she cannot be identified.  As previously with Alexandr', this is a snap-shot from one person's mind in Kiev.
It is not an argument.  I believe that to communicate properly you first need to fully understand the other person's perspective, before applying any type of judgment.  Although she is a 'peacenik', Nadezhda does not condemn these young men for going to war.  She just sees them as frightened and confused boys, sent to a war-zone without proper boots, clothing or food, never mind fancy weapons.
She thinks they might be cut to pieces at night by Russian Spetznatz.  She might be right, she might be wrong.  All she knows is it will be minus 20C soon and her friends' sons are in these fields day and night and probably bricking it.  Some of you might know what I mean.
What percentage of the Ukrainian people think for themselves?
Nadezhda: Only a small percentage, maybe 5%.  Media control is still a way of life here.  The only difference since independence in 1991 is that media are owned by different oligarchs and news is controlled according to their wishes.  People switch off mentally and would rather watch game shows and pseudo-celebrity interviews.
Does Poroshenko respect the will of the people, or who does he really work for?
N:  He has absolutely no respect for the will of the people.  He is obviously a puppet but it is hard to really identify the head puppet-master.   Maybe heads of international banking.  General Rothschild?
What percentage of Ukrainians think Putin intends to invade and annex Ukraine?
N:  Although in one sense it is not realistic any more, nearly everybody still thinks that way.   Putin wants to re-build the Russian Empire.  He wants to win the Cold War.  He has absolute KGB mentality – don't be fooled!  Both sides make propaganda.  Putin is just more expert.  Ukraine was a big jewel in the Russian Imperial Crown, maybe even its foundation stone.  Without it Putin cannot have his dream.  However, while everybody is now watching Donbass, at the same the US Dollar is not safe.  So maybe Putin can have his Empire without using Ukraine this time.
What percentage of people are suspicious of the American/EU/NATO axis?
N:  There is no discussion of such things.  People just dream of travelling to Paris or America, having a real pass-port to all countries, not being told 'You cannot enter here, you are Ukrainian'.  Only Russian media speaks of this but not in a sophisticated way.  They speak about same-sex marriage and homos but the Russian oligarchs want to send their children to English Public Schools like Eton?  A good joke.
Are people generally aware of the hand of international banking behind the problems in Ukraine?
N: People who do think about this are horrified by the size of the loans.  It is the banker fascism trick.  They say 'Have all this money we just made up, write a security note for your country and we will make you ours'.  Even the worst gypsy con-man would not try this.  It is international 'Super-Mafia'.
There is also an important question not answered about our national gold.  It seems to have disappeared from storage in Kiev.  Everyone is scared to ask who took it.  Maybe VT can ask for us?
 What do people think happened to MH370?
N:  I don't know what people think of this but I say 'Absolutely Russia- with a BUK'.  My experience of the Russian people tells me that they could do this easily.  They were cheering when they heard the news of the crash, which is not humane.  I cried for the people who died but I had a Russian friend who said 'It serves them right'.  The civilian passengers?!'   I do not speak to him any more after this conversation but this attitude also appears in the Russian press.   However all evidence is kept from us and we are not experts in rockets and aircraft fighting.  In short we don't really know, and we may never know.  Why trust Holland?  Who can you trust to investigate?
There seems to be a sense of spiritual decency in Ukraine; is that true?
N:  We have a tradition of respecting the messages of God, Jesus and the Saints.  Yes.
Would the people of Ukraine respond better to a spiritual leader than a capitalist/materialist leader?
N:  Unfortunately the answer is probably a materialist leader, someone who might raise the standard of living, feed everybody, fix the roads, get them a car.  Already there is a satellite dish on many peasant houses.  But TV just brings greed for more.
It must be said that spiritual or genuine socialist leaders such as Vadym Hetman 1998 (the last good banker in Ukraine) and Heorhiy Kirpa 2004 (the last good Transport Minister) are traditionally killed.
It is not a good Ukrainian tradition, like embroidery,  but maybe like America and John Kennedy.
What practical role do the churches play today in Ukraine?
N:  Churches are businesses.  They enjoy special privileges and tax-exemption.  Why is there a new marble church with a golden roof in a poor peasant village?  From where does their money come?  From the poor peasants.  They are hypocrites and parasites.
Has the greater community of Ukraine turned its back on the people of Donbass?
N:  No.  Donbass remains in the Ukrainian family.  We have relatives still living there.  Some are very frightened for themselves and their children.  What is happening is terrible.  We talk to them on the telephone often.  There was no trouble against Russian speaking, same as in Kiev.  Almost everybody in Ukraine speaks Russian as well.  Strangely the supposed Russian oligarchs who own mines etc. in Donbass are all living in mansions in throughout the rest of Ukraine, especially Kiev.  Why?
They say that it takes the length of time you were in prison to recover from prison.  Given that Ukraine suffered 70 years of Soviet control, do you think that 'de-Sovietization' should be a public policy in Ukraine?
N:  They will not face up to that disgrace and make such an admission.  Even Poroshenko's Karl Marx Factory for making Roshen chocolates still has a statue of Karl Marx.  Three to four generations have been brought up in the Soviet style.  It is deep conditioning but Maidan, time and children's new innocence is all helping.
Are deprived children and old people getting the help they need?
N:  Yes and no.  They are not ignored or neglected but the amount allowed by the government towards orphanages or sick children's hospitals is very small, as is the state pension.  It is not enough.  There are good orphanage directors and bad.  The bad ones steal what anybody sends.  The good ones are like angels.  Better to invite the director by taxi to a supermarket,  pay the bill and help carry the boxes  of toys, or clothing or fruit and sweets to the children!  And they will sing a song for you!"
————————————————————————————————————————————–
On this last point I have identified an NGO in Kiev who are as honest and decent as you could imagine.  They are fully organised and will personally deliver aid of whatever kind.  Details via Gordon D.  One dollar feeds three or four kids for a day in this country.  Stick it in an envelope, Bud.
Thank you,
Robbie.
Kiev 3rd September 2015.
ATTENTION READERS
Due to the nature of independent content, VT cannot guarantee content validity.
We ask you to
Read Our Content Policy
so a clear comprehension of VT's independent non-censored media is understood and given its proper place in the world of news, opinion and media.
All content is owned by author exclusively. Expressed opinions are NOT necessarily the views of VT, other authors, affiliates, advertisers, sponsors, partners or technicians. Some content may be satirical in nature. All images within are full responsibility of author and NOT VT.
About VT
-
Read Full Policy Notice
-
Comment Policy