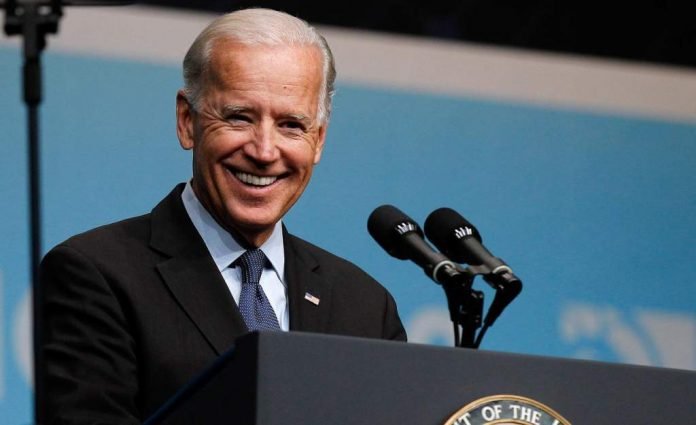 Joe Biden part of 'corrupt politics' in Washington
… by  Jim W. Dean, VT Editor    … with Press TV,  Tehran
[ Note:  I don't like Biden for President due to the influence the The Who had over me in my formative years. When I saw him shamefully use his dead son's corpse to be seen in the media with his thinking about running, I found myself scrambling to find the airline barf bag I brought home from the last Syria trip.
As Biden gave interviews on "doing it for my son", he did not rehearse his lines well enough, as the story changed each time he told it. He has a history of muffing his lines — a kind of a Dem version of Bush (43) in that regard.
But after watching Biden's pitiful performance, the Who line, "Meet that new Boss, same as the old Boss" came to me like an immaculate conception, so to speak.
America is tired of the usual selection of mobbed up, inside-the-beltway boys and girls. Biden could initiate a special draft of Americans to defend Israel, maybe even after its next attack on Americas, so we can't retaliate. None of these old school people are going to save us.
So what's not to like about that? Does that make me a mean old man or someone who wants to survive, but not in The New World Order, but another one where the New World Order folks would not fare so well?
If anyone thinks I am picking on Biden you are wrong. There is not a one of them in either primary that I would vote for, including Mr. Trump, and not because I think he is a $3 bill… but a buck fifty.  The whole lineup is a Rocky Horror Picture Show to me. Color me depressed…JD ]
____________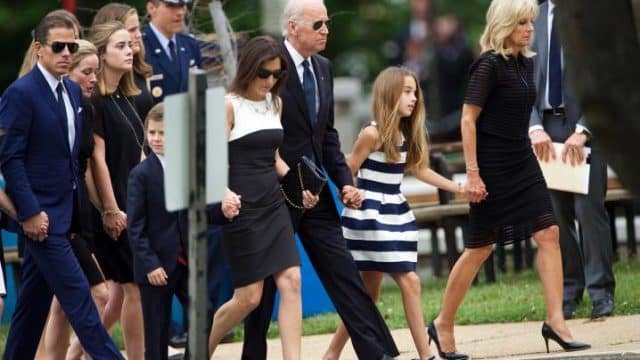 – First aired  …  October 16, 2015 –
US Vice President Joseph Biden is part of the "corrupt politics" that dominates Washington and he will not bring the reforms needed in the country if he is elected as president, says a political commentator and journalist in Atlanta, Georgia.
"The problem with Biden is although he's been around a long time, they have the same old power connections that have always been there," said Jim W. Dean, the managing editor at Veterans Today.
"So you're not going to get much of a change the country needs desperately," Dean told Press TV on Friday.
"We're looking for a dark horse candidate other than Donald Trump to come in," he added. "Everybody is tired of corrupt politics in Washington; we're just sick of it."
A top aide of Biden has indicated that the vice president will make a decision soon about the 2016 presidential election and provided some details what a potential campaign might entail.
In a letter sent to former staffers on Thursday, former Delaware Senator Ted Kaufman, one of Biden's closest confidants indicated the vice president is "aware of the practical demands of making a final decision soon."
According to a recent poll, nearly half of Democratic voters want Biden to enter the presidential race and challenge leading Democratic candidate Hillary Clinton, who is competing against only three Democrats and independent Senator Bernie Sanders.
The Reuters/Ipsos poll shows that 48 percent of Democrats surveyed think Biden should officially launch a presidential campaign, compared with 30 percent who said he should stay out of the race.
But support for Biden's entry into the race does not translate into equal interest for his candidacy.
Only 17 percent of those surveyed said Biden would be their first choice for president, while 46 percent would back Clinton, the poll found. Biden would also run behind Sanders, who remains the favorite of 25 percent of Democrat voter that were surveyed.
____________
ATTENTION READERS
Due to the nature of independent content, VT cannot guarantee content validity.
We ask you to
Read Our Content Policy
so a clear comprehension of VT's independent non-censored media is understood and given its proper place in the world of news, opinion and media.
All content is owned by author exclusively. Expressed opinions are NOT necessarily the views of VT, other authors, affiliates, advertisers, sponsors, partners or technicians. Some content may be satirical in nature. All images within are full responsibility of author and NOT VT.
About VT
-
Read Full Policy Notice
-
Comment Policy