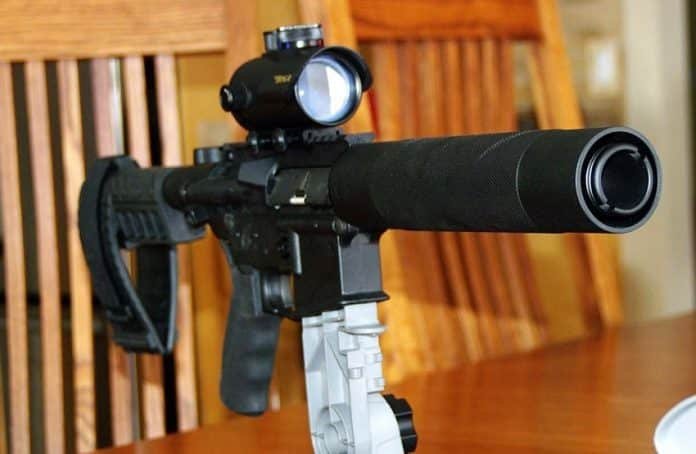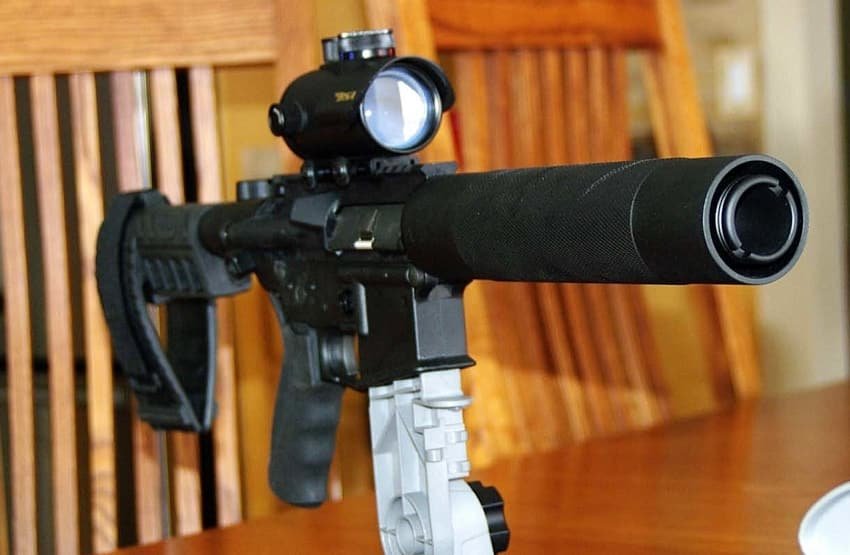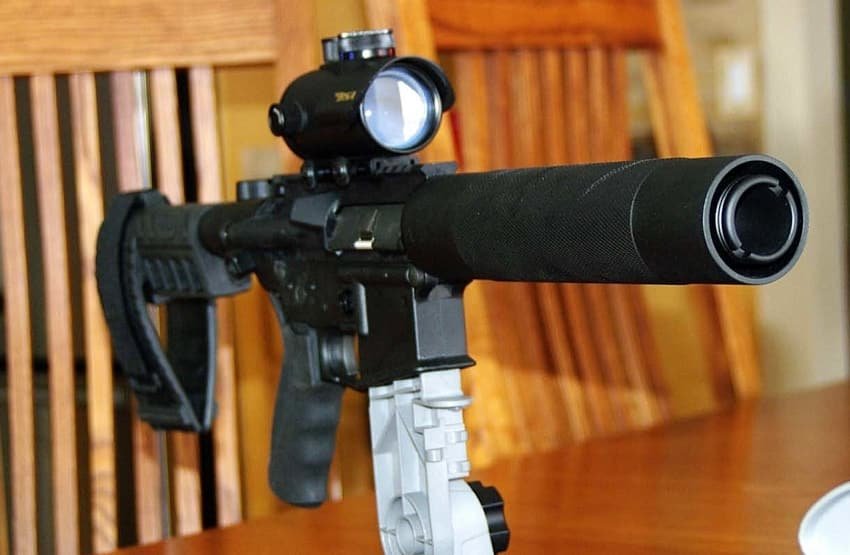 America has clearly failed in offering battle ready weapons to its forces in the field, no question about that. The resurrection of tens of thousands of M14 rifles repatriated from junk heaps in South Korea for use in Afghanistan is more than telling.
I own one of these, a weapon I carried nearly 50 years ago, and find it a joy, a last vestige as it were of American craftsmanship.
As someone with more than minor experience carrying weapons in combat and building both AR and AK platform weapons as part of VTs Custom Shop, I have gotten to know these weapons very well.
I own a number of AK/AK74 weapons including American built IO, Yugo/PAP and "do it yourself."  I love to shoot them, I find them a joy to handle but as combat weapons, the direct impingement AR weapons with their buffer group shoot rings around them.
The problem is the .223, a bad idea from day one.  We build AR's in .223, still very respectable, but for combat weapons, the .300 blackout, the 6.5 Grendel, the .308, the 7.62×39 and the .458SOCOM all have solid combat advantages.
The real issue is seen whenever you see a video of ISIS/FSA "troops" firing at trees and celestial objects.  The muzzle climb of an AK in the hands of an amateur is a total joke.  We had this in Vietnam, one or two rounds would head our way and the rest would be skyward, in the trees and beyond.
The AR sits flat as a pancake, even when pumping out 350 grain .458 boulders at 1800 feet per second, enough to vaporize most humans.
What we are finding is that barrel lengths that were once 20 inches and beyond, then down to 14.5 for the M4 carbine, can be reduced even more.  Using the blackout .300 round, which reaches velocity quickly and outguns the AK round hands down, does so out of an 8 inch barrel with about the same accuracy of a typical AK with a 16 inch barrel.
Where we note the difference is the AR based .300 can be used as a submachinegun, much more accurate and versatile than the costly MP5, outranging, hitting harder at 5 times the range.
Compared to the AK, the blackout at pistol length is a much lighter weapon, sightly harder hitting with identical range in a platform 8 inches shorter and two pounds lighter.
Were one to head to 16 inch barrel or longer, the 6.5 Grendel in the AR platform doubles the range of the AK or .223 AR with excellent stopping power at shorter ranges as well.
The key to the buffer/gas impingement system of the AR is sustained fire with no muzzle climb.
The AK, when properly manufactured (or sometimes not) is a great historical weapon but long outdated and needs to be put to rest.  I love my AK's, no question about that.  I also picture using them at 80 yards and watching them climb on rapid semi-automatic fire or go berserk on full automatic the same way an M14 does.
Today, if you want to put 3 rounds into a torso at 80 yards, its a .223/5.56mm AR with an Eotech every time.
What is at issue is the decision making by the US military which now uses dozens of "special operations" weapons, some costing thousands, when a hotter real assault round not unlike the one the Germans used for the MP44 70 years ago would have sufficed.
The AR platform works exceptionally well in the AK round, actually far better than the AK itself.  We make them, I use one and love it.
Where the differences come in is in the longer range "World War I" calibers, like the Russian 7.62x54R or the American 30-06 or the slightly less powerful NATO 7.62.  Only the Grendel is in any way competitive with these at range and no one has built a Grendal light machinegun or military sniper rifle.
I strongly suggest the US consider it.
From Russia Today:
Few countries on the planet could hope to dominate the US in tank, air or naval warfare but US soldiers would be easily outgunned in a fire fight, military analyst Jim Schatz wrote in his article for National Defense.
The problem became visible after the Battle of Wanat in 2008 at Combat Outpost Kahler in Afghanistan. Nine soldiers of the 173rd Brigade Combat Team were killed and 27 others were injured. Their weapons, including M249 machine guns, Mk 19 grenade launchers and M4 carbines, stopped firing due to overheating.The flaws of the M4 carbine have been well known to military analysts. For example, tests in 1990 and a report by US Special Operations Command in 2001 proved its numerous shortcomings. However, that was ignored by lawmakers as well as by military command.
Billions of dollars are spent to develop high-tech weapons that are never used in modern warfare while the issue of small arms has never been tackled, according to the author.
Small arms are the most deployed weapon systems in the arsenal of the US military, but the eight most numerous conventional weapons in the army were developed over 35 years ago, and have never been upgraded.
"While we have replaced uniforms, helmets, body armor, radios, rations and footwear countless times in three decades, the weapons and ammunition we use in 2015 are little more than variants of Vietnam-era technology possessing the antiquated capabilities of a bygone era," the analyst wrote.
The Pentagon is still procuring thousands of ageing weapons which are totally outperformed not only by commercial small arms used by US allies as well as its foes, Schatz pointed out.
"While the current Army standard-issue M4 carbine has received a series of upgrades over time, not one of these improvements has made the weapon more effective where it really counts — in its effects on target and stand-off range beyond that of US enemies," he wrote. "Yet, today we plan to procure tens of thousands of M4s with 'new' improvements — standard and proven features that existed in the HK416 when it was first fielded a decade ago."He also noted that in Afghanistan, US and coalition troops used 5.56×45 NATO weapons, and as a result were outperformed by enemy fighters employing 7.62×54 mm caliber weapons. The same caliber is used now by Islamic State (ISIL) fighters.
"The nation will be remiss if it does not exploit the many modern, often paradigm shifting technologies that are available today in the commercial and defense markets," the analyst concluded.
Read more: http://sputniknews.com/military/20151026/1029128180/us-army-capability-ak-47.html#ixzz3qG7Lynip
Gordon Duff is a Marine combat veteran of the Vietnam War. He is a disabled veteran and has worked on veterans and POW issues for decades. Gordon is an accredited diplomat and is generally accepted as one of the top global intelligence specialists. He manages the world's largest private intelligence organization and regularly consults with governments challenged by security issues.
Duff has traveled extensively, is published around the world and is a regular guest on TV and radio in more than "several" countries. He is also a trained chef, wine enthusiast, avid motorcyclist and gunsmith specializing in historical weapons and restoration. Business experience and interests are in energy and defense technology.
ATTENTION READERS
Due to the nature of independent content, VT cannot guarantee content validity.
We ask you to
Read Our Content Policy
so a clear comprehension of VT's independent non-censored media is understood and given its proper place in the world of news, opinion and media.
All content is owned by author exclusively. Expressed opinions are NOT necessarily the views of VT, other authors, affiliates, advertisers, sponsors, partners or technicians. Some content may be satirical in nature. All images within are full responsibility of author and NOT VT.
About VT
-
Read Full Policy Notice
-
Comment Policy