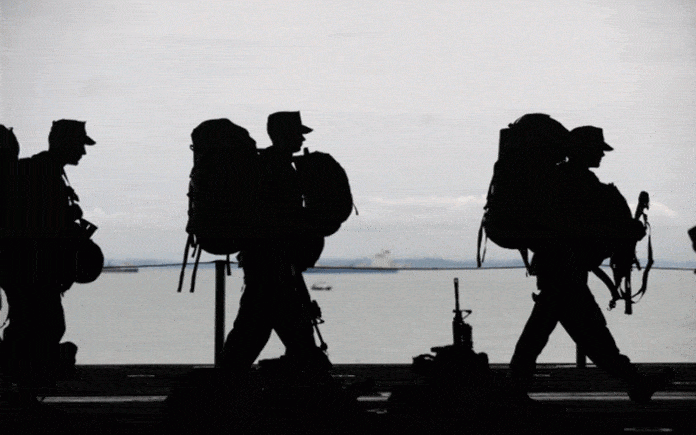 Coming back from conflict areas can be just as difficult as you would expect. Reintegration is sometimes more difficult than many veterans and families think. Because this type of personnel is subjected to the horrors of the war, coming back to regular life can be problematic. Many find it incredibly hard to adjust to a life without a constant rush of adrenaline. This sort of hardship is common in veterans, and below we have some smart suggestions to help you and your family overcome these with ease.
What is combat stress and how to recognize it?
Combat stress is a frequent condition in veterans. It encompasses both physical and emotional symptoms, being complex enough to alter their and their families' lives. Here are some of the most common symptoms.
Startled reactions, jumpiness, sadness, depression, and the fear of abandonment. Physically, the veteran may have trouble eating and may experience an upset stomach.
Emotionally, flashbacks and bad dreams may make the veteran feel numb, unhappy, and make them neglect their physical care.
Always being alert. These people are easily upset and show angry reactions. They may experience headaches and other physical reactions.
Loss of intimacy. The conflicts in the war zone might make these people conflictual in their intimate relationships.
Issues that may come from combat stress
Because of the severity of the combat stress they experience, many veterans turn their attention to illicit substances to cope better with their reactions. Obliviously, this leads to other severe issues which, untreated, might permanently damage their health, job, careers and more. If this is the case medication assisted treatment is recommended. Families should make sure to pay attention to the veteran's reactions in everyday situations. In case these are abnormal or extreme, families can try to talk to them. They should also consider addressing their concerns to one of the specialised counselling centres for veterans in their area.
Tips to adjust to civilian lifestyle
Because the changes are severe in some veterans, their families and spouses have to be prepared for the change. This includes being ready and willing to learn more and understand their condition. As a general rule, family members and spouses have to be as loving, understanding and aware as possible. Make sure to make a list of your veteran's triggers and delicate points. Try to share with them some mundane tasks to help them adjust to civilian life easier.
On the other hand, veterans should make sure to communicate their triggers to their loved ones. Attempt communication and try to be open about your feelings and symptoms. If these don't get away after a couple of weeks, consider attending counselling sessions. Some centres offer sessions developed for veterans and their needs. Try to learn the coping skills that work for you. Substances are strictly prohibited, so keep this in mind.
Adjusting to civilian life is more than difficult, for some veterans, finding support groups and relying on your family to help you overcome these downsides are the best ways to return to regular life.
About Us
VT is our General Posting account whereby we share posts from other sources along with general information with our readers.
EDITORIAL DISCLOSURE
All content herein is owned by author exclusively.  Expressed opinions are NOT necessarily the views of VT, authors, affiliates, advertisers, sponsors, partners, technicians or Veterans Today Network (VT).  Some content may be satirical in nature. 
All images within are full responsibility of author and NOT VT.
About VT
-
Read Full Policy Notice
-
Comment Policy