The beard revolution is on. Beard styles are becoming a modern trend. Beards are making an impressive comeback in the beauty industry. In the past, having beards was considered bad. It was a sign that you have given up. However, they are now becoming a fashion trend. Look at the pop stars.
See the way they trend with beards. In fact, if you haven't subscribed to the beard wagon, you are behind fashion. But don't worry if you don't know where to start. The Beard Struggle is going to highlight the best beard styles in town—just to make you a bearded master. Keep reading.
Balbo
Regarded as the most popular beard style, the Balbo is a unique way to style your beards. No wonder Hollywood stars like Robert Downey, Jr are making serious fashion statements. Achieving this style isn't that complicated. Grow your full beards first. This enables you to have enough hair for shaping this beard style.
Caution—never shave for about 4 weeks. Wait until all the beards are fully developed. Alternatively, you can consider using an electric razor to take off the side hair. You will also require a straight razor—it will help you shape the Balbo style properly.
 Bandholz
Founded by Eric Bandholz, the Bandholz is a prominent style that can make you look like a star. With this style, you need patience. This is because this style takes time to grow. Of course, during the first four months, you will appear shaggy, patchy, and unkempt. However, after four months are over, you will love your new beards.
Circle Beard
Regarded as standard beard, the Circle beard is a style involving a combo of mustache and round goatee. The style is a form of short beard style and is not hard to achieve. So, if you are so much to appearing presentable, consider this style.
Start by growing your beards. Don't shave or over trim. For a perfect circle beard, go to a reliable Berber. Once you have the perfect shape, maintenance isn't that hard. You can perform it by yourself.
Full Beard
Want the manliest beard style? Well, go for the full beard style. With this style, you can achieve a well-groomed and fully grown beard. In fact, most people prefer it because it emphasizes their manly features. It's also important to note that this type is dependent on your family genes. Mostly, this style involves beards growing all over the face.
Garibaldi
Garibaldi is another great beard style you should try today. Ideal for those who don't have the time to keep beard kept, this style is shorter. Thus, you will need to do occasional trimming. You will need to stay away from shaving for at least months if you want to achieve this style.
The Short Beard
This is one of the most popular facial hairstyles for men. It has been in style for millennia and is still perfectly suited for men of every face shape.
Made popular by Roman army officers as well as emperors in the third century AD, this beard style is simply incredible. A groomed short beard has become the staple of refined ruggedness.
If you're looking for a facial hairstyle with imperial heritage, the Short or Boxed beard has got you covered. It gives the look of a full beard without detracting for your natural features. Plus, it's highly modifiable.  If you're fashion-forward, you'll definitely love this style. Not only is it stylish, but it's also classic and luxurious.
Stubble
Stubble was first worn by a jobless man who was down on his luck. The outlook was so disdainful that the "5 o'clock shadow" was designed as an incentive for middle-aged men to shave twice a day.
But today, it's a different story. A study that was carried out at Northumbria University in the year 2010 found out that out of fifteen men's hairstyles that were showcased to 60 women, stubble received increased preference. It was particularly popular last year and is still lasting well nowadays. In fact, more and more people are now turning to stubble.
Another incredible thing about stubble is that it's the simplest to cultivate and works perfectly for all face shapes as well as situations.
Dutch Style
The Dutch Style was first utilized by the ancient Greeks as an emblem of masculinity. It gained immense popularity in the 19th century after Abraham Lincoln, an American icon, made it his signature look.
Since its inception, the Dutch beard has severally gone in and out of style, but more and more people have grown to love it throughout the 2,000's- making it a worthwhile choice for men with triangular faces.
All you need is to keep your mustache area shaved and then shape the length and nature of the beard according to your personal preference. Just know that it might be controversial in the office. So, if you must work in the office, be careful about how you go with the Dutch style.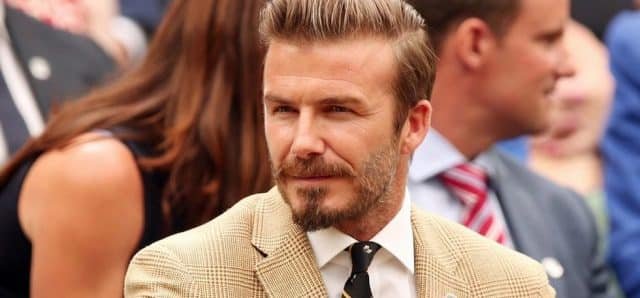 The Van Dyke
This an excellent option for round-faced men. Having been around since the 17th century, Van Dyke is an award-wining facial hairstyle. It was started by Flemish painter Anthony Van Dick and quickly became a hit among many celebrities. It was so impressive that King Charles I of England started using it.
Many at times, art shows him wearing the iconic style painted by Van Dick himself. However, it's important to note that Van Dyke requires precise styling. It consists of a goatee as well as a mustache that doesn't usually connect to each other. They differ in length between longer and relatively shorter combinations.
Today, the look is used notably by Colonel Sanders, David Beckham, and Johnny Depp. 
The Bottom-Line
You thought beards are dead and forgotten? Think again. They are making serious inroads into the fashion industry—turning haters into beard lovers. The above represents super-rocking beard styles for every fashion-forward individual. 
ATTENTION READERS
Due to the nature of independent content, VT cannot guarantee content validity.
We ask you to
Read Our Content Policy
so a clear comprehension of VT's independent non-censored media is understood and given its proper place in the world of news, opinion and media.
All content is owned by author exclusively. Expressed opinions are NOT necessarily the views of VT, other authors, affiliates, advertisers, sponsors, partners or technicians. Some content may be satirical in nature. All images within are full responsibility of author and NOT VT.
About VT
-
Read Full Policy Notice
-
Comment Policy