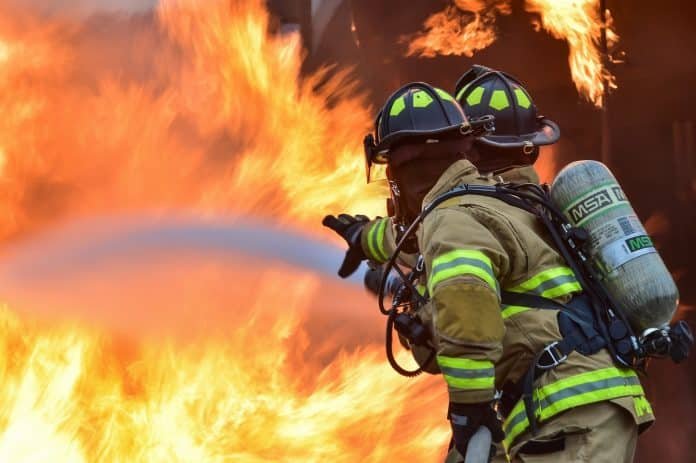 Today our planet is suffering due to a substantial increase in global warming, frequent natural disasters, and the spread of pandemic COVID:19. Its high time that we take some precautionary measures to deal with the effects of these global disasters affecting millions of people and endangering the lives of many. It's not as useful to take action when a calamity hits and affects people and their lives. Still, it's about making people aware of taking precautionary steps before the catastrophe strikes.
Emergency management is the branch of knowledge that prepares students to deal with and avoid risks that can have catastrophic consequences for regions or entire countries. It is one of the growing professions, and studies indicate it will see more growth in the upcoming years. The study of emergency management is an intense process, and the "preparedness cycle" is an essential aspect of it. As a career, it is a diverse field that gives emergency managers enriching experiences on the job.
Emergency management comprises of four phases of preparedness. The proposition behind the four stages is to diminish the impact of an emergency on individuals and broader communities.
Following are the four phases of emergency preparedness:
Mitigation: The first phase is mitigation, which includes activities to prevent the probability of a disaster.
Preparedness: the second phase is preparedness. It is a vigorous process of identifying the workforce and equipment required for potential accidents.
Response: The response is the third phase, which includes activities following a disaster to reduce the aftereffects of a crash. Mass feeding, medical care, and shelter all come under the umbrella of response.
Recovery: A comprehensive approach to revitalize the environment is the last phase, which is called the recovery. Emergency management employees initiate recovery activities as soon as an emergency strikes to combat the adverse effects of it.
Emergency management has various opportunities in public service at different levels of government and other sectors. If you are enthusiastic about having a career in emergency management, you need to prepare yourself as it will not be a regular nine to five job. A career in emergency management requires a combination of education, training, and experience.
The following are a few ways which will help you in preparedness for a career in emergency management:
Acquire Degree
Several departments of emergency management hire people with at least a bachelor's degree in emergency management. The degree has a combination of courses that prepare students for all four stages of emergency management. The courses cover a variety of areas like types of disasters, steps taken in different emergencies, national and local policies. Public services and urban planning are two fields that can also lead to having a career in emergency management. It's better to opt for an Online Masters in emergency management rather than attending a physical institution for the degree, due to the spread of COVID:19 pandemic.
Experience
A person who knows the field has the edge over the ones who only have a degree. Emergency management is a vast field and requires training in different areas. The emergency medical response, training in law enforcement, and firefighting will give you an advantage over other candidates and help you on the field.  An employee in emergency management needs to develop comprehensive plans to prevent crisis and plans to restore the affected area. Working as a manager or program coordination will help you in developing skills that you will need in emergency management.
Certification
You can take amalgamation of various courses of program management, command systems, emergency preparations, terrorism response, and disaster assistance. The sessions will prepare you for all four stages of emergency management. Following the course, you will need to attempt an online exam, and results will make you eligible for certification. The certificate on your résumé is like icing on the cake, and it will raise your chance of getting hired.

Continuing Studies
Continuing education refers to the educational programs for adults who return to studies after a gap so that they can gain the latest knowledge. Emergency management continues to evolve, and acquiring continuing education helps in gaining more experience and getting a more in-depth insight into the new techniques of the field. With the advancement of technology, often new plans are introduced, which are less time-consuming and requires less labor. Continuing studies in the same area will help you in staying abreast of current knowledge.
Composure
One thing that is certain about a career in emergency management is that there will be many situations that will shake you to the core. As an emergency manager, the worst you can do is to lose your calm as it will only add to the misery. A calm demeanor and composure is a necessity to sustain a career in emergency management as it means dealing with unprecedented chaotic situations. Many organizations conduct workshops and seminars that give you tips to stay calm in times of crisis. These courses will help you in holding your nerves together in emergencies, and you will be able to perform your duty diligently.
Conclusion
People don't perceive emergency management as an actual profession until the last decade, but today it has taken the shape of a rapidly growing line of work. Education and experience both are critical for a successful career in this field. Emergency managers generally deal with the adversity of human life, and they are taught to stay calm and decisive even in desperate circumstances. The employees need to prepare themselves to have healthy nerves and adaptive nature so that they can adjust in different situations. Critical thinking, decisiveness, problem-solving skills, and ability to prioritize are the qualities that employers for emergency management look in candidates. Emergency management is far from a bed of roses, but it is a challenging career that gives new experiences to people daily.
ATTENTION READERS
Due to the nature of independent content, VT cannot guarantee content validity.
We ask you to
Read Our Content Policy
so a clear comprehension of VT's independent non-censored media is understood and given its proper place in the world of news, opinion and media.
All content is owned by author exclusively. Expressed opinions are NOT necessarily the views of VT, other authors, affiliates, advertisers, sponsors, partners or technicians. Some content may be satirical in nature. All images within are full responsibility of author and NOT VT.
About VT
-
Read Full Policy Notice
-
Comment Policy