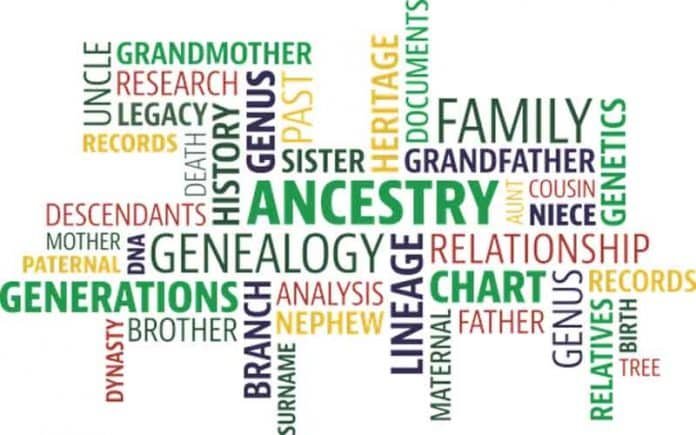 If you are contemplating an exploration of your family's history or embarking on a search to find family members you've lost touch with, you've probably already figured out that genealogy research can help with your quest. What you probably don't know yet is what genealogy research strategies are available to assist you with your investigations. Genealogy research strategies are typically either DNA or archive related. We'll explore four of them below.
Check the Archives
Before the advent of technology and the very popular DNA testing for genealogy, people relied on records to investigate their ancestry. Most national, city, or town archives are reservoirs or knowledge of the lives of people who lived in the area for decades or centuries before.  Archives typically hold birth and death records as well as records of marriage. The ease with which you will be able to do this will depend on how far back you pan to search. Modern databases are digital, and therefore relatively easy to navigate. Older records though, are largely still physical and require intense manual effort.
You can check church records as well. Historically, churches featured prominently as the keepers of large volumes of information since it was the clergy that had the requisite literacy skills to record important data. Consequently, church records are more likely to extend further into the past than national or city records.
When relying on digital or physical archives for ancestry purposes you should make allowances for human error (especially with physical archives).  Archives are sometimes incomplete as chunks of data may be destroyed, misplaced, or lost. Additionally, handwritten records are sometimes difficult to interpret, which may lead to erroneous conclusions.
Get the YDNA Test
To understand the YDNA, or any other genealogy DNA test for that matter, you first need to understand the basics of human biology. Each human being inherits a combination of 23 pairs of chromosomes from his/her parents.  Of that 23 one pair is sex-related, meaning it is that pair of chromosomes that determine whether the baby is male or female. Babies that inherit XX chromosomes are female while those that inherit XY chromosomes are male. The X chromosome is inherited from the mother while the Y chromosome is inherited from the father.
Naturally, therefore, the YDNA test will help you to locate biological connections in your paternal family line. Unfortunately, this test is only applicable to male clients as it identifies the Y chromosome that men pass on to their sons.

Get the mtDNA Test
The mtDNA test (also known as the mitochondrial DNA test) is designed to identify your biological links along your maternal family lines.  This test focuses on analyzing the X chromosome that both men and women inherit from their mothers. In other words, if you are seeking information on your mother's biological line you can use this test but it won't provide you with information on your father's biological line. It won't provide information on your father's female relatives either.  What it will do is identify other samples that share elements indicating a shared female ancestor.
Get the Autosomal DNA Test
The autosomal DNA test will reveal your biological connections with people on both your maternal and paternal family lines. This test is also useful for identifying the ethnic background of the subject.  The test is designed to analyze the autosomes which are the 22 pairs of non-gender chromosomes in the human DNA. These autosomes are inherited from both parents.
A combination of these Genealogy research strategies should provide you with some solid information on the identities of your current and past relatives.
ATTENTION READERS
Due to the nature of independent content, VT cannot guarantee content validity.
We ask you to
Read Our Content Policy
so a clear comprehension of VT's independent non-censored media is understood and given its proper place in the world of news, opinion and media.
All content is owned by author exclusively. Expressed opinions are NOT necessarily the views of VT, other authors, affiliates, advertisers, sponsors, partners or technicians. Some content may be satirical in nature. All images within are full responsibility of author and NOT VT.
About VT
-
Read Full Policy Notice
-
Comment Policy