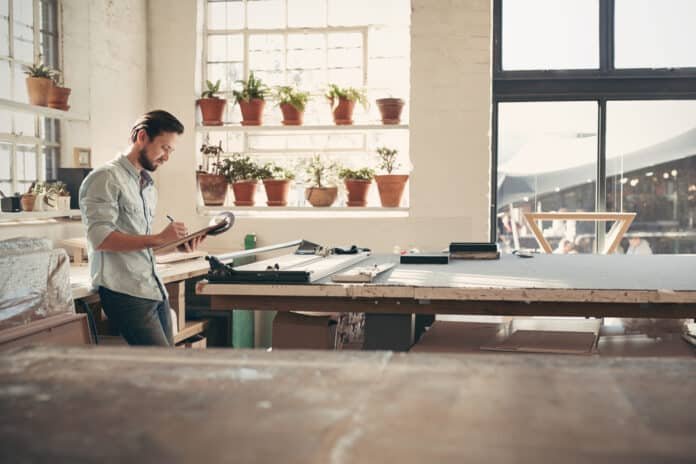 After separating from military service, many veterans may consider starting their own business. It is also a fact that Americans love supporting veteran-owned businesses. If you are still within 180 from separating from service, you still have access to the Transition Assistance Program (TAP) resources and training. If you retired from service, you have access to TAP for life. TAP partners with the Small Business Association (SBA) to provide training and mentoring opportunities. 
It is key to remember that starting a new business is extremely difficult because you have to learn your competitors and understand risk management especially when you are building it in addition to working full-time to keep your bills paid. So you might need a piece of advice from a professional that would recommend and provide information before buying it. Thus, business brokers can help. While a lot of people crave the freedom of working for themselves, they may not realize the amount of work that you take on when you are an entrepreneur.  
Resources

There are a host of resources available to veterans looking to start a small business. The Office of Veteran Affairs (VA) partners with the SBA to offer the Veteran Entrepreneur Portal as a one-stop shop for resources. Additional resources include: 

Boots to Business

 

Office of Veterans Business Development (part of SBA)

 

Veteran Business Outreach Center

 

Entrepreneurship Bootcamp for Veterans with Disabilities

 

The National Center for Veterans Institute for Procurement

 

While these resources and many more are available to veterans to help them with starting a business, the steps may be confusing. Follow this checklist to get your Veteran-owned business off the ground. 





Business Plan

Assuming you already know what you want to do with your business, the first thing you need to do is write a business plan. It takes time and research to show that there is a market for your venture. You also need to be able to show that the market is not over-saturated with the niche your business is in. When coming up with your business plan, don't be afraid to drill into a very specific market, especially if you are filling a very specific gap in the market. Your business plan should consist of the following: 

 

Executive Summary

 

Company Overview

 

Market Analysis

 

Business Organization

 

Product Development Plan

 

Financial Plan and Projection

 

Appendix

Many of the resources available have tools to help you with writing your business plan.  

Partners

Are you going into the business alone? Do you have a partner with whom you would like to work? Funding will be discussed further shortly, but if you are looking to get more capital, bringing on a partner might be helpful. It could also give your business another skill set to market to your target audience. 

If you are considering including another person in your business, weigh your pros and cons. A business partner can provide skills and knowledge outside of your scope. They can provide another perspective on challenging situations and help you manage the workload that goes into starting a business. However, different personalities can either mesh or clash. It is important to ensure that, regardless of how different you and your potential partner seem, you are united in terms of goals, work ethic, and the vision of the business. 

Funding

Starting a business takes a lot of money. There are a lot of programs that offer expanded loan options to veterans. The SBA offers a lot of resources for veterans, including searching for funding opportunities and programs. 

Seek Business Capital offers competitive startup capital. It also offers comparisons on sources of capital including SBA loans, crowdfunding, and links to get more information as well as jumpstart the process. 

The Veteran Readiness and Employment program is a lesser known benefit through the VA that includes resources and funding for service-disabled veterans who want to start their own business. Some of the other many resources available to veterans looking to start a business include grants. These include Warrior Rising and Small Business Innovation Research. Additionally, veteran entrepreneurs should check out GrantWatch, a one-stop shop for all federal, state, and local grants available. It is important not to just seek out veteran-specific resources. 

Accounting

Unless you are an accountant, you will want some level of assistance managing your finances and keeping the books balanced. A comprehensive tool you might want is Intuit QuickBooks. Their plans include a range of services for the freelancer to the business owner managing multiple projects and independent contractors. Additionally their software works with TurboTax (they are both under the Intuit umbrella) and makes filing personal and business taxes easy. You may also consider hiring an accountant to manage the financial side of your business. 

Branding, Marketing, and Advertising

Now that you have figured out how you are getting and allocating money, ensure that you include the cost of branding, marketing, and advertising. If you don't have someone in mind that has these skill sets, many companies outsource marketing. Just the social media side of marketing by itself requires extensive upkeep to ensure you are posting on relevant sites, tracking your reach and views and making minor adjustments to your ads. 

If you haven't already decided on a specific look and feel for your brand, you may want to bring in someone who has a background in branding. You will want to ensure that your company has a look that sets it apart from its competitors. You do not want to pick a name, text, or font style that is similar to another company, especially another company in your field. 

Your Team

Now that you have whether or not to have a business partner and have potentially outsourced your marketing and financial operations, you will want to build your team. From administrative professionals to sales to whatever specialized labor or skill set your business focuses on, finding and keeping talent is a necessity.  

Rifling through resumes and interviewing candidates takes time and energy. It is pivotal to put together a battery of questions that will ensure that you are finding the right people with the right skills who will fit into your organization, want to work for you. Whether or not you have a business partner, when it comes to hiring employees, you definitely want them to buy in to your vision and be able to follow your individual leadership style. 

A Note on Contracting

There are loads of additional resources for veterans who want to start a small business and win Federal contracts.   

Service-Disabled Veteran-Owned Small Business Program

 

The Veteran Federal Procurement Entrepreneurship Training Program 

 

GovCon Ops Consulting

 

23% of federal contracts are held for small businesses and service-disabled veteran-owned small businesses receive preference. Additionally, the VA has about $3 billion set aside specifically for veteran-owned small businesses. 

Now that you have the steps and the idea, dig into the resources provided to begin crafting your business plan. Perhaps you don't know exactly what you want to do or which niche fits you best. If you are going to start your own business, ensure you are doing something you love and are passionate about. Surround yourself with people who share your dreams and goals, and you can craft the life you have dreamt of with the freedom that comes with working for yourself. It just takes the work to get started.  

ATTENTION READERS

We See The World From All Sides and Want YOU To Be Fully Informed

In fact, intentional disinformation is a disgraceful scourge in media today. So to assuage any possible errant incorrect information posted herein, we strongly encourage you to seek corroboration from other non-VT sources before forming an educated opinion.

About VT

-

Policies & Disclosures

-

Comment Policy

Due to the nature of uncensored content posted by VT's fully independent international writers, VT cannot guarantee absolute validity. All content is owned by the author exclusively. Expressed opinions are NOT necessarily the views of VT, other authors, affiliates, advertisers, sponsors, partners, or technicians. Some content may be satirical in nature. All images are the full responsibility of the article author and NOT VT.