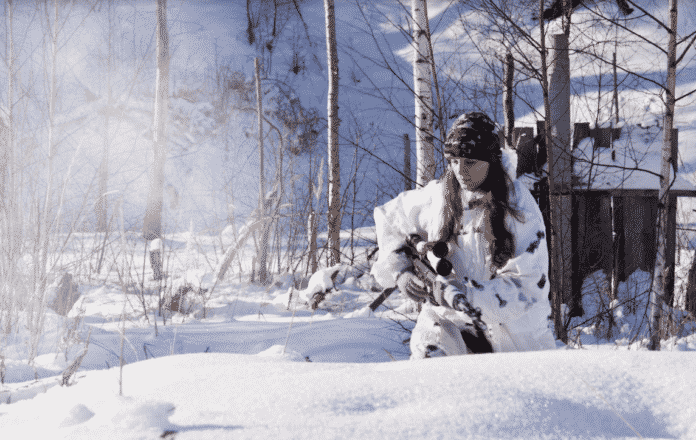 Not everyone enjoys the cold temperature, especially when it drops intensely. Apart from making you extremely uncomfortable, a person's life can also be at risk as they could develop hypothermia, making your body function abnormally. With that, it's best to keep your body warm at all times.
If you're ever in a situation wherein you need to face cold temperatures for a prolonged period, asking for advice from the military would be extremely helpful as they mastered the way to keep warm at all times.
Moreover, below are the ways on how to survive in the cold, according to the military:
Consider Having A Military Tent
If you need to camp out in the cold, you need to ensure that your tent can keep you warm as it retains the heat in and the cold temperature out. This will help you be comfortable and have a safe place to stay during the day without risking your life.
Ideally, you should consider getting Cold Weather Military Tents as the manufacturers designed them to handle intense cold temperatures. In this way, you can guarantee that you'll be safe inside without having to worry about what the temperatures outside may bring. While they might be a bit more expensive than your regular tents, they could help to keep you comfortable for as long as possible.
Stock On Food And Water
Wherever you're going, it's always a smart idea to stock on food and water with you as this will be your main source for survival. Ideally, you should only bring dehydrated foods so you wouldn't have to worry about packing them in your bag as they come in easy-to-open bags. Depending on your capability to build a fire, you can heat them before eating to provide your tummy some warmth.
For your water source, you should add warm water inside an insulating thermos that can provide you with warm water for as long as possible. In this way, you can allow yourself to be comfortable as you have heated water with you. You can even bring extra for your coffee or to warm your dehydrated foods with you.
As you stock on food water, you should bring extras during the day. This will prevent you from being hungry or thirsty during your trip, keeping your worries away, especially that gathering food in the cold is challenging.
Prepare Your Clothing
Since you already know that you're exposing yourself to extremely low temperatures, you should prepare your clothing accordingly. With proper planning, you can ensure that you'll be able to survive the cold temperature, allowing yourself to be comfortable for the entire day.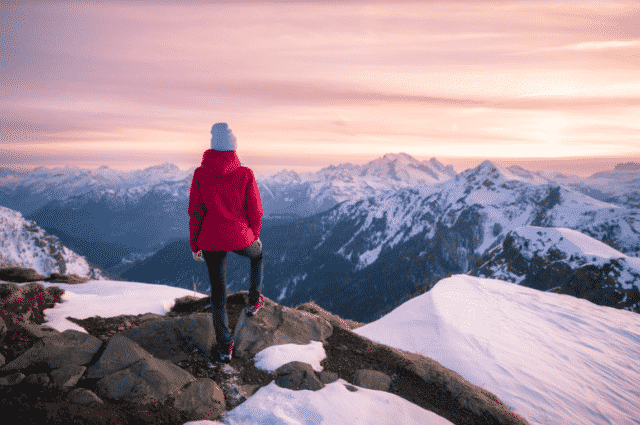 You can begin by wearing a layer of clothing such as leggings and undergarments. Moreover, it'd be beneficial if you wear thick clothing and provide proper thermal insulation to keep you warm for as long as possible. You should wear wool clothing for your outer clothing as it can hold heat much longer compared to cotton and polyester.
Apart from protecting your body, you shouldn't forget to defend your hands and toes as well. For your hands, wearing mittens or gloves is a must as it'll be your first body part that could get extremely cold. Along with this, you should wear wool socks to keep your feet from freezing. Moreover, you should also purchase boots that can provide warmth and handle freezing temperatures as some materials might not survive unusual climates.
Bring A Blanket
To keep yourself warm, you shouldn't forget to bring a poncho or blanket all the time. While they might be an added weight for your bag, they can help you survive frigid temperatures. If you could bring two blankets with you, the better it'd be.
Ideally, you should use a blanket with fleece or wool as its primary material to provide you extra warmth. Alternatively, some heated blankets are available for you to try, which can help provide real-time coziness during the day. Moreover, you might want to consider looking for military supplies online as they could offer clothing that works well during freezing temperatures.
Have A Fire-Starting Kit
Building a fire during cold temperatures can be extra difficult, especially that the air is thinner, giving you less oxygen to work your fire. While the challenge arises, you should still try to build your fire to keep you warm at all times. Ideally, you should try to create one inside an enclosed area to maximize the oxygen.
You can begin building a fire using dry wood from the conifer species such as cedar, pine, balsam, and spruce. You can use oak, maple, or ironwood to keep the fire going after you made your first source of heat.
Conclusion
Surviving in the cold can be extremely challenging, especially if you're new to the experience. Still, with the military's advice and expertise, you can survive as long as you prepare properly. As you bring the right things with you, you can ensure that you allow yourself to be comfortable at all times and be able to move your body as usual.
ATTENTION READERS
Due to the nature of independent content, VT cannot guarantee content validity.
We ask you to
Read Our Content Policy
so a clear comprehension of VT's independent non-censored media is understood and given its proper place in the world of news, opinion and media.
All content is owned by author exclusively. Expressed opinions are NOT necessarily the views of VT, other authors, affiliates, advertisers, sponsors, partners or technicians. Some content may be satirical in nature. All images within are full responsibility of author and NOT VT.
About VT
-
Read Full Policy Notice
-
Comment Policy