CAREGIVER TIPS FOR MAKING EATING/FEEDING EASIER FOR LOVED ONES WITH DEMENTIAS/ALZHEIMER'S
BY CAROL WARE DUFF MSN, BA, Rn
STAFF WRITER AND EDITOR
AS A CAREGIVER, PROVIDING GOOD NUTRITION IS ESSENTIAL FOR YOUR LOVED ONE.  It is not known to what extent diet will affect dementia, but it is known that people with dementia do not eat properly because of various eating problems caused by dementia. 

WHAT ARE SOME CAUSES FOR PROBLEMS WITH EATING?
Physical reasons for eating problems are:
Your loved one may have a dry mouth or a changed sense of smell and taste due to aging and/or medications.
Side effects of medications such as Digoxin (a heart medication), mood elevators, or antidepressants may cause a lack of appetitie.
Your loved one's teeth may feel sensitive or painful or his or her dentures may not fit properly.  
He or she may no longer be able to coordinate the use of eating utensils.
Constipation may cause discomft and a loss of appetitie.
Vision changes may make it difficult to see the food.
Depression may cause a loss of appetitie.  
Muscles of the jaw and throat may no longer work properly due to the decline of motor abilities in advance dementia.  
     Cognitive reasons for eating problems include:

The hours of the day and night might be reversed for your loved one.
Hunger sensations from you loved one's stomach may no longer be understood or received by his or her brain due to the brain changes of dementia.  
Your loved one may forget to eat, even with food in plain sight.
Your loved one may be agitated, confused, or distracted during mealtimes.
Your loved one may no longer understand how to eat because the steps of eating have become too complicated for him or her.
Boredom may cause the desire to eat all the time.
Environmental factors that contribute to eating problems include:
Your loved one may have feelings of being rushed and may sense your irritation during the eating process.
Unpleasant odors such as urine or cleaning fluids will depress the appetite and remove the desire to eat.
Eating well away from the kitchen area, where the food is prepared, may discourage an appetite as the familiar, enjoyable smell of  cooking food is gone.
Food may look or smell unappetizing
The eating area may have too many distractions such as a television or other people.
ALWAYS TEST FOOD TEMPERATURE, ESPECIALLY FOOD HEATED IN A MICROWAVE OVEN.  A CONFUSED PERSON MAY BURN HIM OR HERSELF BECAUSE OF LACK OF JUDGEMENT.
What are some strategies for successful mealtime?
Seat your loved one in a comfortable position.
Remove distractions such as the television and take him or her to the bathroom prior to eating. 
Make sure the dining area is well lit. 
If your loved one's peripheral vision is poor, sit directly in front of the person when feeding him or her. 
Allow enough time for each bite.  
Provide a contrast between the placemat or table and the plate (a plain white plate on a dark placemat will be easier to see).
Avoid using glass for beverages if your loved one does not see well or have good coordination. A cup with a handle may be easier to hold. 
Avoid dishes with patterns if this causes confusion. 
Put out only one utensil if your loved one is confused about which utensil to use.  
Determine if your loved one does well with others or needs to eat by him or herself.
If confusion arises from too many foods on the plate, limit the number.  
Feed all or most of one food before moving to another to decrease the confusion of mixed tastes and textures.
Remember to let the person feed him or herself as much as possible.  
When dining in a restaurant, chose one that is quiet, with good lighting.

If your loved one is under eating, what can you do?

Eat in the kitchen or dining room, where the smells of food are, to encourage an appetite and a desire to eat.
Offer extra snacks of ice cream, milk shakes, or eggnog.
Make sure that there is enough exercise to simulate an appetite.
Try to prepare familiar foods, in familiar ways, and offer favorites foods.
Allow your loved one to eat when he or she expresses hunger.
Be sure meals are offered at regular times during the day. 
Make mealtimes relaxed and allow enough time for the meal.  Your loved one may take 45 minutes to one hour to eat a meal.
Encourage your loved one to take bites or food.
A FIVE-POUND EIGHT LOSS WITHIN A SIX WEEK PERIOD IS A SIGNIFICANT WEIGHT LOSS.  Consult the healthcare provider about the possiblilty of physical illness or depression.  Also, inquire about the use of vitamin supplements and supplemental drinks such as Carnation Instant Breakfast, Plus, Sustacal, or Ensure.
If your loved one is overeating, what can you do?
Try five to six small meals a day.
Offer low caloried snacks, such as apples and carrots, if your loved one can chew these safely.
See if walks or other activities will distract your loved one from focusing on wanting to eat.
Lock some foods in the cupboard, especially if your loved one is on a special diet.

If your loved one has chewing problems, what can you do?
To begin, try light pressure on lips or under the chin.
Put a bite of food on his or her lips to stimulate your loved one to open his or her mouth.
Offer small bites, one at a time.
Demonstrate chewing.
Say, "Now chew.  Now swallow."
Moisten foods with sauces, gravy, or water.  Remember that some medications will decrease saliva production and cause dryness of the mouth.
Serve chopped, soft foods.
Avoid sticky foods such as bananas, peanut butter, and white bread.
Avoid foods that fall apart or have tough skins, like nuts.
If your loved one has swallowing problems, what can you do?
Have your loved one sit in an upright position to eat.
Offer your loved one small bites.
Remind him or her to swallow after each bite.
Stroke the outside of the throat gently.
Allow enough time between each bite for adequate chewing.
Check the mouth periodically for food stored in the cheeks.
Offer food at room temperature.
Moisten foods with broths, gravies, or juices.
Do not give foods that are hard to swallow such as; popcorn, nuts, and raw vegetables.
Always keep a favorite beverage available.
 If your loved one has choking problems with liquids, what can you do?
Give liquids at room temperature.
Make cooked cereal with milk or water to help with hydration or ease of swallowing.
Offer your loved one thicker liquids such as apricot juice, milk shakes, or eggnog.
Feed him or her with a spoon.
 NOTIFY A HEALTHCARE PROVIDER IS THERE IS ANY CHOKING!
If your loved one has choking problems with solid foods, what can you do?
Give your loved one soft-cooked foods such as scrambled eggs, canned fruit, cottage cheese, frozen yogurt, applesauce, Jell-O made with orange juice and fruits, chopped chicken, or mashed potatoes.
If your loved one has sweet cravings, what can you do?
Have the healthcare provider check your loved one's medications, because some can cause cravings for sweets.
Offer gum if he or she can chew it safely.
Try nutritious milk shakes, eggnog, or yogurt with fruit.
If your loved one is messy, what can you do?
As your loved one develops problems with coordination, he or she may start to eat with his or her fingers. 
Do not fight about this.
The whole reason for eating is to get food inside the person however it may be done. 
Eating with the fingers postpones the time when the person will have to be fed by someone else.
If your loved one is still using a fork or spoon, use a dish with sides and prevent slipping of the plate or bowl.
Scoop plates or plate guards may be purchased from a medical supply store.
Heavier dishes slip less.
Dycem, a non-skid fabric, (available from medical supply stores), can be placed under the plate to prevent slipping.
Utensils with thick handles are easier for people with arthritis and coordination problems to use.
You can build up handles with foam rubber or purchase utensils with larger handles.
A large smock may be needed to protect clothing.
Smocks can be purchased at variety or beauty supply stores.
Be aware that the smock may offend or confuse a person.  
Some people will no longer be able to judge how much liquid is in a glass.
Do not fill glasses full.
Try a feeding cup, which has a cover with a spout if the person spills or dribbles when using a cup.

If your loved one is hoarding food, what can you do?
Reassure your loved one that a snack is available at anytime.
Keep a cookie jar out and remind the person with dementia where it is.
Give your loved one a container with a lid where he or she can keep his or her snacks.
You can then trade the old snacks for fresh ones.
Place locks on refrigerator doors and use childproof locks to secure cabinets. 
Put out small cubes of cheese, crackers, or cut up fresh vegetables to satisfy someone who likes to nibble.
If your loved one tries to eat inedible items, what can you do?
Your loved one may not be able to remember or recognize that some things are not good to eat.
Foods that should not be consumed in large amounts, such as vinegar, oil, Worcestershire sauce, salt, ketchup, and mustard should be kept off the table.    
Some people will eat non-foods such as soap, soil in planters, or sponges.  If this becomes a problem, remove inedible items from the area.
THE FOLLOWING ARE SOME WEBSITES TO PROVIDE YOU WITH MORE INFORMATION ABOUT EATING/FEEDING:

 AlzOnline: Eating: Tips, Equipment, and Techniques  
          http://alzonlinephhp.ufl.edu/en/reading/tet_eating.php
 Meals on Wheels and More.
          http://www.mealsonwheelsandmore.org/programs/
REFERENCES

 AlzOnline: Caregiver Compass Reading Room: Skill building-
          activities of daily living: Eating.  Retrieved April 30,
          2008 from http://alzonline.phhp.ufl.edu/en/topics
Boyd, M. (2002). Psychiatric nursing: Contemporary practice (2nd
         edition). Philadelphia, PA: Lippincott.
Ignatavicius, D., & Workman, M. (2006).  Medical-surgical
          nursing:Critical thinking for collaborative care (5th edition).  St.
          Louis, MO: Elsevier Saunders.
Lewis, S., Heitkemper, M., &  Dirksen, S. (2004). Medical-surgical
          nursing: Assessment and management of clinical problems (6th
          edition).  St. Louis, MO: Mosby. 
Mace, N., & Rabins, P. (2006). The 36-hour day: A family guide to
          caring for people with Alzheimer disease, other dementias, and
          memory loss in later life (4th edition). Baltimore, MD: The Johns  
          Hopkins University Press.
Robinson, A., Spencer, B., & White, L. (2007). Understanding
         difficult  behaviors: Some practical suggestions for coping with
         Alzheimer's disease and related illnesses. Ypsilanti, MI:
         Eastern Michigan University.
---
Carol Duff is a Medical Affairs Editor at VT Network and regular contributor on veterans health issues.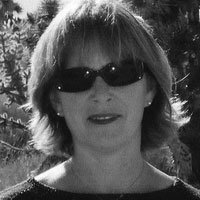 Carol graduated from Riverside White Cross School of Nursing in Columbus, Ohio and received her diploma as a registered nurse. She attended Bowling Green State University where she received a Bachelor of Arts Degree in History and Literature. She attended the University of Toledo, College of Nursing, and received a Master's of Nursing Science Degree as an Educator.
She has traveled extensively, is a photographer, and writes on medical issues. Carol has three children RJ, Katherine, and Stephen – one daughter-in-law; Katie – two granddaughters; Isabella Marianna and Zoe Olivia – and one grandson, Alexander Paul. She also shares her life with her husband Gordon Duff, many cats, and two rescues.
ATTENTION READERS
Due to the nature of independent content, VT cannot guarantee content validity.
We ask you to
Read Our Content Policy
so a clear comprehension of VT's independent non-censored media is understood and given its proper place in the world of news, opinion and media.
All content is owned by author exclusively. Expressed opinions are NOT necessarily the views of VT, other authors, affiliates, advertisers, sponsors, partners or technicians. Some content may be satirical in nature. All images within are full responsibility of author and NOT VT.
About VT
-
Read Full Policy Notice
-
Comment Policy