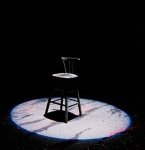 THAT POSSIBLE INDIAN INTELLIGENCE AGENT PLACED BOMBER ON PLANE VERIFIED: DUTCH POLICE LOOKING FOR ACCOMPLICE
By Gordon Duff STAFF WRITER/Senior Editor (and attributed sources)
Reuters reports Dutch military police are investigating claims that an accomplice (identified as "very well dressed Indian man") may have helped Umar Farouk Abdulmutallab board Northwest Flight 253 in Amsterdam on Christmas day without a passport, a story first told here on MLive.com
Claims that the Detroit bomber got on a plane for America while on a terrorist watchlist are false.  There is a process requiring an extensive background check and interview at the US Embassy before any travel.  Any existing visa would have been withdrawn, which would have prohibited travel to, certainly the US but also any nation not listed as a terrorist haven.  This check goes far beyond any "no fly list".  We have also learned that, while in Amsterdam, the terrorist had been disguised as a Sudanese refugee with NO PASSPORT and had been escorted to the plane by an Indian "official".  This was witnessed by a Detroit couple, both attorneys, who heard and saw all of it in detail.
The reports of Indian involvement are very strange.  India is the major opponent of Islam in the world, sworn enemy of Pakistan and very close ally of Israel.  Wide cooperation between the Indian and Israeli spy agencies (RAW and Mossad) are continually claimed by Islamic governments who believe these groups are responsible for terrorist attacks blamed on Islamic extremists.
In a stinging irony, Mutallab's father served, not only a banker but as acting head of Nigeria's Defense Industries.  This put his father in close daily contact with the large Israeli IDF and Mossad contingent that helped modernize the industry he ran and trained security and counter-terrorism personnel, including airport security, throughout Nigeria.
The cover story reported to the press begins falling apart in Nigeria when you examine the official process the State Department mandates for travel from that country to the United States.
Not only are Homeland Security, the CIA and FBI involved in clearing visas but the State Department as well.  This is the process our terrorist went thru:

Non-Immigrant Visas Qualifying for a Non immigrant Visa

According to U.S. visa laws and regulations, all non-immigrant visa applicants must demonstrate to the consular officer that they have strong ties to their country of residence and must show that they intend to depart the United States after their temporary visit.  While there is no specific list of documents to be provided or things that must be done in order to demonstrate strong ties outside of the United States, applicants may wish to bring a variety of materials that can assist in demonstrating these ties.

To apply for a non-immigrant visa, you will have to pay the non-refundable $131 visa application fee at a designated branch of UBA Plc and enter the fee receipt number when making an appointment.

Non-immigrant visa applicants must schedule an appointment for a personal interview at http://nigeria.usembassy.gov.  Before you will be allowed to choose a date, you will have to fill out the electronic visa form (DS-156) and enter the barcode number in the space provided.  You then may select from available dates.  If all available appointment slots are taken, you will have to try at another time to secure an appointment.  The U.S. Embassy in Abuja opens new appointment slots every business Monday at 1:00 p.m. and the Consulate General in Lagos opens new appointment slots every business Monday at 10:00 a.m.

Each applicant may schedule only one interview appointment.  If you would like another appointment date, you must cancel the original appointment and make a new one.  An applicant who has double-booked appointments will not be allowed to enter the visa section.  You will have to cancel all previous appointments and make a new one.

Applicants must also submit some or all of the following, as noted:

(For all applicants) An international passport valid for at least six months beyond the intended period of stay in the United States.  Please note that the passport must have current and accurate biographic information and should have no observations.
(For all applicants) An electronic, barcoded non-immigrant visa application form (DS-156), with all questions answered accurately and signed by the applicant, available at the website listed above or at

https://evisaforms.state.gov

(For all applicants) Two passport (5cm x 5cm) photographs with full face forward against a white background taken within the last six months.  Hair must not cover the ears. No photos with dark glasses or non-religious, tribal, or chieftaincy head covering will be permitted.
(For males between the ages of 16 and 45) Form DS-157 available at

http://www.state.gov/m/a/dir/forms/


Download Adobe acrobat (pdf) reader
(For students) Form DS-158, available at

http://www.state.gov/m/a/dir/forms/


Download Adobe acrobat (pdf) reader
(For students) Endorsed, valid I-20
(For exchange visitors) DS-2019
(For all applicants) Visa application fee receipt from UBA Plc.

Applicants seeking to enter the United States to conduct business may present evidence of an ongoing relationship with a U.S. firm or provide a letter indicating the purpose of the trip, the intended length of stay, and the firm's intent to defray travel costs, if applicable.

Depending on individual circumstances, applicants may provide other evidence substantiating the trip's purpose and specifying the nature of binding obligations, such as family ties or employment, which would compel them to depart the United States after a brief stay.

Please note that it is impossible to specify the exact form the evidence should take, as applicants' circumstances vary greatly.  Consular officers base their decisions primarily on the personal interview and may or may not ask to see documents.

Additional Information

Almost all visa applications are adjudicated at the time of applicants' appearance at the Embassy or the Consulate General, but some cases require additional processing that may delay completion.

At most, visas will be valid for two years, which means individuals can enter and leave the United States as many times as they want in that two-year period.  This does not mean individuals may stay two years.  U.S. Customs and Border Patrol officers at U.S. ports of entry determine the period of time travelers may remain in the United States.

Applicants who attempt to obtain non-immigrant visas through fraud or willful misrepresentation of a material fact may be permanently refused visas and denied entry into the United States.

Individuals whose visa applications are denied may reapply by scheduling another appointment at http://nigeria.usembassy.gov.  Please note, however, that applications will likely be denied again unless the applicant's family or economic situation changes significantly.

For student visa information, please see http://travel.state.gov/travel/living/studying/studying_1238.html. The site contains complete information about additional requirements for students, including I-20 forms, SEVIS fees, financial support, student qualifications, and electronic verification of admission.

Further information is available at http://travel.state.gov/visa/visa_1750.html
Thus, our terrorist, who had been reported to the same embassy he was interviewed in, had a full background check and was interviewed by a "security officer" who was holding his complete file in front of him.  He was still given a visa though he was a known threat.
A further story from the New York Daily news tells a another story:
Michigan couple claims it saw Nigerian terror suspect trying to board Flight 253 without a passport

BY Helen Kennedy DAILY NEWS STAFF WRITER MLive.com

Lori and Kurt Haskell says they witnessed Flight 253 terrorist Umar Farouk Abdul Mutallab trying to board the plane in Amsterdam without a passport.

A Michigan couple on the Detroit-bound flight that was almost blown up Christmas Day say they saw the Nigerian terror suspect trying to board without a passport.

Kurt and Lori Haskell, both bankruptcy lawyers, told the Daily News they saw a sharply dressed Indian man in his 50s – who did not get on the flight – trying to talk an Amsterdam gate agent into letting the suspect board Northwest Airlines Flight 253 without his passport.

If the suspect did get on the plane without showing his passport, the security lapse would be the most shocking yet. Nigerian authorities said Umar Farouk Abdulmutallab, 23, left Lagos on a KLM flight to Amsterdam with a valid Nigerian passport – No. A3921640.

It was not immediately clear if he showed the passport at Amsterdam's Schiphol Airport.The Haskells, who were playing cards on the floor near the Northwest check-in desk in Amsterdam, say they saw Abdulmutallab, 23, with an escort who was arguing with the gate agent."He said, 'He needs to get on this plane, but he doesn't have a passport.'

The ticket-taker said something like, 'You can't board without a passport.' The Indian man said, 'He is from Sudan, we do this all the time,'" said Lori Haskell."I think they were trying to make this guy look like a Sudanese refugee and take pity on him," she said."He was dressed all kind of poor," she said, while the Indian man was wearing a "more expensive suit than we would wear to court.

"The gate agent said they would have to talk with a supervisor and took them away. Kurt Haskell said the terrorist, who looked like a teenager, never said a word. The Haskells say they didn't notice him again until they were all 10 minutes from landing.

Then flames were licking up the side of the plane, a flight attendant was spraying a fire extinguisher and passengers were jumping on Abdulmutallab.Kurt Haskell said the battle lasted just seconds. "He didn't fight back at all," he said.The Haskells, who were returning to Newport, Mich., from a safari in Uganda, said the passengers were held in the Detroit airport for six hours.

While waiting, they say, they saw a different Indian man taken away in handcuffs after a bomb-sniffing dog was alerted to his carry-on bag.
Were one to use normal investigative procedures, this is the most likely operating hypothesis:
Terrorist got on the plane in Nigeria with NO visa by bribing airport security, a common practice there, especially for one of the most wealthy people in the country
Terrorist was met in Amsterday by an intelligence agent from India or elsewhere who dressed him as a Sudanese refugee who might have been allowed on the plane
This was done as refugees can get on planes but face ICE detention on arrival in Detroit (I have some experience flying "no passport" to Detroit and being bailed out of ICE detention…good competent people working there)
ICE detention was not an issue nor identity check if plane was supposed to blow up
It has also been reported that video tape and CCTV of this process is available.  Passengers may made a video of the incident in Amsterdam and the boarding area is under video surveillance, all high resolution tied to biometric security which includes facial recognition software.
It is believed that an Israeli company had installed similar systems in Nigeria several years ago.
Now the blaming starts, Homeland Security, Obama, everyone is at fault.  Joe Lieberman is now calling for an extension of the Patriot Acts and the GOP is claiming this is a failure to protect America from terrorism.
However, most of the people at the level handing these issues are from the Bush era.  Do we blame Bush appointees who still fill most national security positions for a conspiracy to organize and cover a terrorist attack against America or do we tie Obama in for failing to remove these people?
Who gains from this?  Is this a conspiracy of "dumb" or a conspiracy of "bad?"
Is it something else?
Whatever it is, it isn't what we are being told.
---
VT Senior Editor Gordon Duff is a Marine combat veteran and regular contributor on political and social issues.
Gordon Duff posted articles on VT from 2008 to 2022. He is a Marine combat veteran of the Vietnam War. A disabled veteran, he worked on veterans and POW issues for decades.
Gordon is an accredited diplomat and is generally accepted as one of the top global intelligence specialists. He manages the world's largest private intelligence organization and regularly consults with governments challenged by security issues.
Duff has traveled extensively, is published around the world, and is a regular guest on TV and radio in more than "several" countries. He is also a trained chef, wine enthusiast, avid motorcyclist, and gunsmith specializing in historical weapons and restoration. Business experience and interests are in energy and defense technology.
ATTENTION READERS
Due to the nature of independent content, VT cannot guarantee content validity.
We ask you to
Read Our Content Policy
so a clear comprehension of VT's independent non-censored media is understood and given its proper place in the world of news, opinion and media.
All content is owned by author exclusively. Expressed opinions are NOT necessarily the views of VT, other authors, affiliates, advertisers, sponsors, partners or technicians. Some content may be satirical in nature. All images within are full responsibility of author and NOT VT.
About VT
-
Read Full Policy Notice
-
Comment Policy