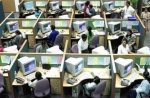 JOURNALIST LOOKING FOR RELATIONSHIP WITH FOREIGN SPY ORGANIZATION
"CAN TELL ANY LIE YOU WANT, IF THE PRICE IS RIGHT"
By Gordon Duff STAFF WRITER/Senior Editor
Yesterday, Gerald Posner, famous for being the last man on earth who believes Lee Harvey Oswald shot John F. Kennedy simultaneously from 3 separate locations while standing at a vending machine announced that Pakistan's "CIA," known as the ISI was responsible for murdering 7 American CIA agents in a suicide bombing in Afghanistan.  His proof:  Well, actually, he didn't get into that.
The terrorist had come thru Jordan, a country known for its extremely close relationship with Israel.  He then went to Turkey, a country whose intelligence organizations also work extremely closely to Israel.  However, Mr. Posner decided that the ISI of Pakistan, an organization entirely funded and under the total direction and control of the American CIA, for those who don't know this, is responsible.  The ISI has caught more terrorists than any organization in the world, any American ally, certainly more than Israel.  Without them, we would be literally helpless.  Now Gerald Posner, for some extremely odd reason is pointing the finger at them and, perhaps away from others.  Where do I sign up for this kind of work?
Lets take a short look at the possibilities.  Why would someone want to knock off a group of CIA in Afghanistan, or was it really aimed at a single target, an assassination of a single CIA official, brought in to meet this "high value asset?"  The latter is most likely the case.
What is going on in this area of Afghanistan?  Well, there is massive drug trafficking, some involving American allies, no surprise.  I don't think the CIA was any threat to this.  India, with the help of Israel and others, we won't say "Russia," is operating "consulates," 17 of them along this border, some nearby.  We are told these are terrorist training camps, training and arming Taliban who have promised only to attack Pakistan, the enemy of Israel and India and not to use their bombs and highly sophisticated new weaponry on Americans.
I trust the Taliban.  India and Israel do.  Perhaps we could start hiring them for work around the house, perhaps they could watch our children, feed pets?  I am absolutely certain the CIA thinks that India and Israel are doing the right thing and would never do anything to stop this.  The rumors that these weapons have killed dozens of Americans are just that, rumors.
Why would the Taliban use weapons to kill Americans anyway?  Oh, I forget, we are at war with the Taliban.  Someone should remind Mr. Posner and his friends, wherever they might be.
The idea that Pakistan has security operatives maneuvering around the Mossad strongholds of Jordan and Turkey is actually quite humorous, or would be if this outlandish cover story weren't, just maybe, involved in the murder of 7 Americans.
As for myself, I am flexible on the issue.  I have feelers out in Albania who have promised me a nice vacation on the Adriatic if I can pin this attack on Serbia or perhaps Greece.
Maybe I can actually get involved in planning things myself.  I could give advice on how to do things and start building my articles in advance.  Hey, I could get a website.
TODAY'S SPECIAL:
PLANS AND COVER STORY FOR SHOOTING DOWN AIRLINER AND BLAMING THE FRENCH

NO JOB TOO SMALL OR TOO DIRTY

BIN LADEN LOOK ALIKES AVAILABLE FOR ANY OCCASION: WEDDINGS, BIRTHDAYS, BAR MITZVAHS, ELECTIONS OR ANY TIME WHEN YOUR "THREAT LEVEL" IS DOWN IN THE DUMPS AND NEEDS A BOOST

PAYMENTS ACCEPTED ONLY THRU INTERNET AUCTION BUDDY
One thing I wonder about, is this legal?  How many other journalists are doing this?  Are some doing more?  Many, of course, are involved in covering up crimes, terrorist acts and corruption.  Many more are involved in spying.  I don't really see any downside.  Didn't the whole concept of "spin" and "public relations" start as a way of keeping crooks out of jail and making sure the wrong people were blamed for things?
I don't really see how any criminal conspiracy or terrorist group could think about operating in today's world without "respected" journalists ready to run interference for them.  Hell, if I had a problem that required blowing something up or fooling the public into backing, lets say, a phony invasion, I can see what I would do right now.
I would hire a public relations agency to write cover stories.  They would pass them on to "journalists" who are the lap dogs on their payroll.  I would then get one of those security companies full of rogue CIA and special ops guys, throw tons of money at them and simply attack something close to home.  Not only could I start a war but I could always blame the Democrats for letting it happen.
Why go to Afghanistan?  We have lots of stuff here to blow up?
This is cool.  I could probably get paid by defense or oil companies too.  You could make a real living like this.
Why didn't someone think of this already?  I am a genius!
---
VT Senior Editor Gordon Duff is a Marine combat veteran and regular contributor on political and social issues.
Gordon Duff posted articles on VT from 2008 to 2022. He is a Marine combat veteran of the Vietnam War. A disabled veteran, he worked on veterans and POW issues for decades.
Gordon is an accredited diplomat and is generally accepted as one of the top global intelligence specialists. He manages the world's largest private intelligence organization and regularly consults with governments challenged by security issues.
Duff has traveled extensively, is published around the world, and is a regular guest on TV and radio in more than "several" countries. He is also a trained chef, wine enthusiast, avid motorcyclist, and gunsmith specializing in historical weapons and restoration. Business experience and interests are in energy and defense technology.
ATTENTION READERS
Due to the nature of independent content, VT cannot guarantee content validity.
We ask you to
Read Our Content Policy
so a clear comprehension of VT's independent non-censored media is understood and given its proper place in the world of news, opinion and media.
All content is owned by author exclusively. Expressed opinions are NOT necessarily the views of VT, other authors, affiliates, advertisers, sponsors, partners or technicians. Some content may be satirical in nature. All images within are full responsibility of author and NOT VT.
About VT
-
Read Full Policy Notice
-
Comment Policy