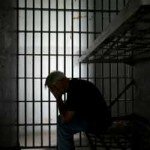 "Male veterans less than half as likely as male non-veterans to be in prison in 2004. Veterans older, better educated than other State and Federal prisoners" Justice Department Report, May 20, 2007
We at VT have been getting inquiries and request for assistance from Veterans and families related to Veterans from all war periods that are in prison or facing prison terms.
VT just doesn't have the in house staff or capability to handle these requests for assistance that range from imprisoned Vets being deported to forming a Veterans' group within a prison.
The best approach is to educate readers about which Veterans Service Organization in my opinion leads the pack in such expertise and even has a in house Committee focused on veterans who are incarcerated to include encouraging chapters of Vets be formed while they are in prison as mutual support for one another.
I wish to introduce our readers to the Veterans Incarcerated program of Vietnam Veterans of America (VVA) that may be renamed the Veterans Justice program during 2011. Thus, if looking for further information on this long time initiative that has gotten little outside attention look for the VVA Veterans Incarcerated Program or VVA Veterans Incarcerated Committee.
Robert L. Hanafin, Major
U.S. Air Force-Retired
Staff Writer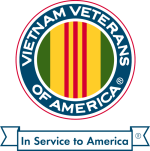 Background – What is the VVA Veterans Incarcerated Committee and program.
I believe that the concept and idea that Veterans in prison who have served the United States need support, encouragement, and in many cases the legal advice of other Veterans they served with goes back to even before the founding of VVA, but for more detailed information on how the VVA Veterans Incarcerated program was formed, I recommend contacting the Committee Chair, Terry P. Hubert at [email protected]
The following background is taken from the VVA website describes the mission and function of the incarcerated veterans program. I'm going to try translating the legalize language into something those of us with a high school GED can relate to.
The Veterans Incarcerated Committee develops programs of awareness with regard to the special needs of veterans who are presently or formerly in prison. The Committee acts as liaison with members of VVA who are in  prisons.
In 1996 the Committee's functions were further defined with the mission to provide benefits and services not currently being provided to veterans in prison by researching Department of Corrections Regulations for each state which might enable VVA to implement new programs for veterans and by building cooperation at the Department of Veterans Affairs.
Though the initial focus was and remains on Vietnam Era Veterans, the Veterans Incarcerated program established an outreach effort through its Awareness Subcommittee.
Today VVA desires to increase the sensitivity of our membership to the issues which affect veterans incarcerated; publicize, through the print media and public appearances, the various successful programs for veterans imprisoned which can be established by each state in their institutions.
A Rules and Regulations Subcommittee was created to work with various 'State' Department of Corrections, in each state which has a VVA State Council, to develop a program tailored to that state's needs and provide information about services that are available to veterans who are incarcerated.
According to Chairman Terry Hubert, "although we are changing the committee's focus–and expanded our effort to the bigger justice issue facing all veterans–the Committee name change must await the next VVA National Conference-(2011 in Reno) and submit it as a Resolution before our membership—-until then we'll remain the VIC Committee.
The VVA provides free membership to veterans in prison—as long as they can send in their DD 214 and indicate where they are imprisoned. Local chapters–inside and out support these efforts as much as practical—although its difficult to do because of prison wardens-coming and going—some prison administrators are more receptive then others…We are encouraged by incarcerated veterans' resiliency to remain active on various prison yards….and provide support for one another and mentoring to fellow prisoners–the VVA will have a national leadership conference this August 2010 in Orlando—the VIC-will put together a Veterans Court seminar and a prison awareness program."
Below are Major Hanafin's views/assessment and not necessarily those of VVA or the VVA Veterans Incarcerated  program.
I believe that the focus on VVA national and state oversight of the program has been due to VVA leading the way in establishing such an effort at state and national levels. I can't think of any other Veterans Organization except maybe Vietnam Veterans Against the War (VVAW),  and Veterans for Peace (VFP) that has such a focus, but VVA remains the only VSO to my knowledge that has and encourages VVA chapters within prisons.
However, given the fact that younger veterans are returning from the current wars and having run-ins with the U.S. Justice System, warranted or not, the VVA Veterans Incarcerated effort hopefully will changed its name and it's focus to beyond the Vietnam generation of Vets as an outreach and education effort. My discussions with Terry lead me to believe that.
Using my background as a former Department of Justice employee, I checked out the latest data I could find on Veterans in State and Federal Prisons.
Veterans in State and Federal Prison, 2004
According to the Department of Justice in an April 2007  report, using a 2004 Survey of Inmates in State and Federal Correctional Facilities, this report gave data on the military and criminal backgrounds of incarcerated veterans, describes their substance abuse and dependence histories, and provides a details on their mental health problems. It compared incarceration rates for veterans and nonveterans in the U.S. population and trends from 1986 to 2004 in the prevalence of military service among inmates. The report also examines characteristics of incarcerated veterans who served in the 1990-91 Gulf War and the Afghanistan/Iraq operations since 2001.
Highlights included the following:
The percentage of veterans among State and Federal prisoners has steadily declined over the past three decades, according to national surveys of prison inmates conducted by the Bureau of Justice Statistics.
In 2004, 10% of State prisoners reported prior service in the U.S. Armed Forces, down from 12% in 1997 and 20% in 1986.
The majority of veterans in State (54%) and Federal (64%) prison served during a wartime period.
NCJ 217199 April 29, 2007
Part of the Veterans in State and Federal Prisons Series
Despite the decline in Veterans in prison, substance abuse and dependence histories, mental health problems, and even the impact of Agent Orange, Gulf War Illness and whatever comes out of Iraq and Afghanistan remain.  Simply put, the need for outreach to our brothers and sisters in arms who are imprisoned remains.
In our last VVA Veteran magazine it was reported that VVA President John Rowan, Veterans Incarcerate Chair, T. P. Hubert and other VVA leaders decided to rename the VVA Veterans Incarcerated program and committee to the Veterans Justice Committee in order to better address the broad range of issues for all veterans challenged by the justice system. As Terry mentioned, the final decision will be brought before the membership in resolution.
Chairman Hubert assured the 1,900 incarcerated members of VVA that the Veterans Justice Committee (VIC) will continue to advocate for imprisoned veterans.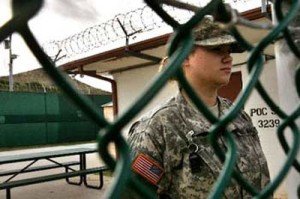 In my opinion that number 1,900 pails in comparison to the significantly higher number of military veterans in federal, state, and military prisons across the nation and even in our territories. According to the 2007 Justice Department report there were an estimated 140,000 veterans held in state and federal prisons in 2004.
State prisons held 127,500 of these veterans, and federal prisons held 12,500.
The committee name change simply reflects the larger goals of achieving justice for veterans across generations who encounter the criminal justice system and, as much as practical, seeking alternative strategies of treatment and diversion. As the numbers show, we have almost as many troops in prisons across America as we have in combat overseas. This is an overwhelming task for any Veterans Service Organization to take on, and we need to give VVA plus any other organization willing to take on this challenge all the help they can get.
Once again for more detail information on this name change and the broader focus of the Veterans Incarcerated Committee, please contact the chair, Terry P. Hubert at [email protected]
Posted by: Robert L. Hanafin
Major, U.S. Air Force-Retired
Life Member, VVA
Staff Writer, VT
Readers are more than welcome to use the articles I've posted on Veterans Today, I've had to take a break from VT as Veterans Issues and Peace Activism Editor and staff writer due to personal medical reasons in our military family that take away too much time needed to properly express future stories or respond to readers in a timely manner.
My association with VT since its founding in 2004 has been a very rewarding experience for me.
Retired from both the Air Force and Civil Service. Went in the regular Army at 17 during Vietnam (1968), stayed in the Army Reserve to complete my eight year commitment in 1976. Served in Air Defense Artillery, and a Mechanized Infantry Division (4MID) at Fort Carson, Co. Used the GI Bill to go to college, worked full time at the VA, and non-scholarship Air Force 2-Year ROTC program for prior service military. Commissioned in the Air Force in 1977. Served as a Military Intelligence Officer from 1977 to 1994. Upon retirement I entered retail drugstore management training with Safeway Drugs Stores in California. Retail Sales Management was not my cup of tea, so I applied my former U.S. Civil Service status with the VA to get my foot in the door at the Justice Department, and later Department of the Navy retiring with disability from the Civil Service in 2000.
I've been with Veterans Today since the site originated. I'm now on the Editorial Board. I was also on the Editorial Board of Our Troops News Ladder another progressive leaning Veterans and Military Family news clearing house.
I remain married for over 45 years. I am both a Vietnam Era and Gulf War Veteran. I served on Okinawa and Fort Carson, Colorado during Vietnam and in the Office of the Air Force Inspector General at Norton AFB, CA during Desert Storm. I retired from the Air Force in 1994 having worked on the Air Staff and Defense Intelligence Agency at the Pentagon.
ATTENTION READERS
Due to the nature of independent content, VT cannot guarantee content validity.
We ask you to
Read Our Content Policy
so a clear comprehension of VT's independent non-censored media is understood and given its proper place in the world of news, opinion and media.
All content is owned by author exclusively. Expressed opinions are NOT necessarily the views of VT, other authors, affiliates, advertisers, sponsors, partners or technicians. Some content may be satirical in nature. All images within are full responsibility of author and NOT VT.
About VT
-
Read Full Policy Notice
-
Comment Policy