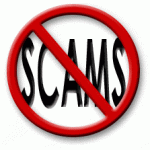 CHARGED WITH:  "engaged in deceptive and illegal marketing practices by suggesting that all concert ticket sale revenue goes directly to scholarships for children of killed and wounded service members"
CHILDREN OF FALLEN EXPLOITED FOR POLITICAL GAIN
By Gordon Duff STAFF WRITER/Senior Editor
The root of the accusations are that the Hannity/North group has given out only minimal $1000 and 2000 dollar scholarships (highest so far $6000) but millions have been raised and tax forms show "consulting fees" and other expenses that directly contradict statements made by both Sean Hannity and Oliver North.  The complaint contents that Freedom Alliance misuses its charitable status to support political causes, provide mailing lists to political fundraisers and promote Hannity and North as funded political speakers.
Two weeks ago, neo-con blogger Debbie Schlussel accused Sean Hannity of running Freedom Alliance and Freedom concerts as a "huge scam."  Hannity's group answered back with strong denials and hoped the problem would go away. Instead, it has gotten worse, much worse as Schlussel's accusations seem to be gathering considerable momentum.  CREW, Citizens for Responsbility and Ethics in Washington and the well known veterans groups, VoteVets, have filed complaints with both the IRS and Federal Trade Commission against the Hannity group.
VoteVets chairman, John Stoltz said this of Freedom Alliance, "It's appalling and absurd that 80-90% of the money is going toward overhead, not scholarships….If not every dime is going to those who wore the uniform, then people have the right to know that. It really is that simple. There are many wonderful charities to help troops and veterans that are completely transparent and truthful about where their donations go. If Sean Hannity and Freedom Alliance are being untruthful, that hurts all those other charities, because it only causes people to hold back donations to worthy causes in the future. We need to get to the bottom of this, quickly, and the FTC and IRS must take any corrective action that's deemed necessary."  
Melanie Sloan, of CREW indicated, "They've made statements that 100% of funds to toward scholarships.  This kind of deceptive marketing the FTC looks poorly on …There is little more despicable than preying upon the generosity of Americans by deceiving them into believing they are aiding the children of killed and wounded service members when the truth is most of the money is going to a for-profit venture." Sloan continued, "Americans deserve to know whether this high-profile charity allegedly dedicated to helping veterans and their families is really doing what it says it is."
Hannity's group contents, ""Every penny, 100 percent of the donations are applied to the Freedom Alliance scholarship fund."  This claim was backed up in Sean Hannity's new book, Conservative Victory.  Oliver North, of "Iran/Contra" fame has claimed, " "There's no overhead. There's no expenses taken out. Every penny that's donated or that's raised through things like the Freedom Concerts goes to the scholarship fund."
This is Sean Hannity's promise made on Fox News:

"Here is the bottom line. Since we began the war on terror in Afghanistan and Iraq we have lost 1,770 soldiers. We estimate now they have about 1,300 children. We don't do enough to help these guys. They put their lives on the line for us.
 Every penny, 100 percent of the donations, are applied to the Freedom Alliance Scholarship Fund. We're going to send all 1,300 kids of slain soldiers to college with your help."
From an interview with Gary Senise:
 And by the way, speaking of that concert, not only will Sara be there but Charlie Daniels, Darryl Worley, Colonel Oliver North, and also joining us, Great Adventure. And by the way, you can still go. Great Adventure, Jackson, New Jersey, Six Flags. All the proceeds go for the scholarship fund.
Oliver North states on Fox News:
NORTH: Well, all it takes to qualify is to have lost a parent serving in the line of duty in the armed forces of the United States. Or permanently disabled. And I —  There's no expenses taken out. Every penny that's donated or that's raised through things like the Freedom Concert on July 8,join us out there. Because Sean and I have promised not to sing. Darryl Worley and…
I get letters every single day into the foundation. There's no overhead……
North again from a concert state, video transcript:
  Look at this crowd that's gathering here for this wonderful concert, all of which, every penny comes in goes to support the widows, the orphans, the dependents of those who died in the line of duty.
Yet, typical tax returns indicate that something very different was going on, showing millions spent on "expenses" and "consulting fees."
Claims were made repeatedly of "all" proceeds, "no overhead" and total college expenses for all children of killed and disabled vets but,the highest payment made to any student barely covers a single term at a typical college and the average payment won't cover books alone.
The original story broken by Debbie Schlussel carried the following charges:   "less than 20%-and in two recent years, less than 7% and 4%, respectively-of the money raised by Freedom Alliance went to these causes, while millions of dollars went to expenses, including consultants and apparently to ferry the Hannity posse of family and friends in high style. And, despite Hannity's statements to the contrary on his nationally syndicated radio show, few of the children of fallen soldiers got more than $1,000-$2,000, with apparently none getting more than $6,000, while Freedom Alliance appears to have spent tens of thousands of dollars for private planes."
The accounting reveals something very very different than Hannity and North claim but a final review remains.
CLAIM THAT "FREEDOM ALLIANCE" IS A FRONT FOR A POLITICAL GROUP SUBSIDIZED BY CHARITIABLE CONTRIBUTIONS
IRS rules prohibit policitical groups from using charitable status.  However, Freedom Alliance, managed by the same company, Premier Marketing, run by Duane Ward, that acts as commercial agent for both North and Hannity.  The IRS required Freedom Alliance to stop promoting political candidates and expunge all partisan links and text from its website in order to be a legal charity.  Freedom Alliance was prohibited from any political activity or involvement in political campaigns by law.  However, they have, since, linked themselves to Oliver North's political columns.  They also sell mailing lists to the Republican party and organize "Freedom Cruise" events as GOP fund raisers with Newt Ginrich and Michael Steel.  Hannity, Ginrich and Steele have never served in the America's armed forces in any capacity whatsoever.
It is also alleged that Freedom Alliance is illegally tied to Team America, a PAC formed by ultra-conservative Tom Tancredo (R-CO).
EBERLE COMMUNICATIONS AND FREEDOM ALLIANCE
Review of tax filings by Freedom Alliance show Eberle Communications as beneficiary of significant amounts of the "0%" that Oliver North claims was never paid out.  Eberle is known for several things, primary among those was its support for Paula Jones in her lawsuit against President Clinton its connection to Talon News, and "gay escort" Jeff Gannon, alleged homosexual lover of President George "W" Bush.  Gannon has been shown to have spent several "overnights" in the White House and to have had an "unspecificed relationship" with Bush, alleged to have been covered up.
The full implications of the interrelationships between Murdoch, Fox, Israel, Hannity, North, Eberle, Cheney, Bush and Gannon on national security have yet to be explored.
Though he had no press credentials, Gannon sat with Vice President Cheney at the National Press Club, something unprecidented in the history of Washington jounalism:
[youtube C84zysDlAcg]
Gordon Duff is a Marine combat veteran of the Vietnam War. He is a disabled veteran and has worked on veterans and POW issues for decades. Gordon is an accredited diplomat and is generally accepted as one of the top global intelligence specialists. He manages the world's largest private intelligence organization and regularly consults with governments challenged by security issues.
Duff has traveled extensively, is published around the world, and is a regular guest on TV and radio in more than "several" countries. He is also a trained chef, wine enthusiast, avid motorcyclist, and gunsmith specializing in historical weapons and restoration. Business experience and interests are in energy and defense technology.
ATTENTION READERS
Due to the nature of independent content, VT cannot guarantee content validity.
We ask you to
Read Our Content Policy
so a clear comprehension of VT's independent non-censored media is understood and given its proper place in the world of news, opinion and media.
All content is owned by author exclusively. Expressed opinions are NOT necessarily the views of VT, other authors, affiliates, advertisers, sponsors, partners or technicians. Some content may be satirical in nature. All images within are full responsibility of author and NOT VT.
About VT
-
Read Full Policy Notice
-
Comment Policy