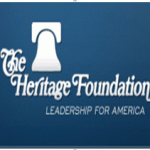 INFAMOUS "BLOWHARD" GROUP OF FASCISTS AND NEO-FEUDALISTS ATTACK AMERICA AS "LESS FREE"
By Gordon Duff STAFF WRITER/Senior Editor
There are few ways Americans can tell things are getting better.  One would be to see our troops come home alive and healthy, come home to jobs and a bright future.  We don't have that yet but we do have one thing.  The infamous Heritage Foundation, a self styled "think tank" famous for saying "down is up" and "up is sideways" for a buck, now says that Switzerland, Australia and Canada are really free and America is a police state because of health care reform.
Hey, the Heritage Foundation can't be all bad.  Who knows, people really might have communists or Arab terrorists hiding under their beds, we all might really need our phones tapped or to be led to church at gunpoint.  Freedom means different things to different people.  Just because other people's ideas of "freedom" seem like something out of a nightmare, it doesn't mean absolutely everything they say is wrong.  However, under close examination, thus far everything the Heritage Foundation has said is wrong.  Call it dumb luck.
Never mind that Australia and Canada are gun free societies.  Australians have been imprisoned for having a rusted shotgun in the trash heap behind the garage.  Guns aren't important to the Heritage Foundation.  Canada is also a bastion of freedom compared to America, according to this ultra-right wing group oft hired by Wall Street or questionable special interest groups when mysterious new facts based on fantasy and imagination are needed to support a political initiative, always something Republican and always something that takes money from working folks and gives it to a business with headquarters in the Cayman Islands, or so it seems.
When I think of Canada, I think of Ernst Zundel, who suggested that the holocaust be reexamined after the Russians released data saying that Auschwitz hadn't been a "death camp" as described.  Having visited Auschwitz, it certainly seemed unpleasant and you could see mass graves about.  If Zundel wanted to say only a million died there because it was what the Russians said and people in Canada wanted Zundel in prison for speaking his mind, who am I to say Canada isn't free?  What else can't you say in Canada?  Want to risk 10 years in prison finding out?
Zundel thought, just  because the Soviets said 4 million died there, and Russia said only 1 million died, it is a big deal.   I simply don't see the point.  It is all talk.   Free countries allow talk, stupid talk, smart talk, even corporations that control news.  However, if you are in Canada and try to talk, you and your lawyer will spend years in prison.  This is "Heritage Foundation" free, no talk, no guns, just do exactly what you are told, be politically correct and keep your mouth shut.  These guys really know "free."
Some countries, countries that we are told aren't so free anymore allow phony "think tanks" to invent facts that are sold as news or taught to students.  If Russia or Nazi Germany did this, it would be propaganda.  If a group like the Heritage Foundation of American Enterprise Institute did it, it would be, well, I don't know.  Would it be lying?  Anyone got a better term for it?  Is a lie backed by money and power true?  Hey, if the Heritage Foundation can hire a thousand PhD s to swear to it, who am I to object?  I can think of a dozen Nobel Prize winners in economics who will say the moon is green cheese for ten grand.  We call this "free market."
I don't get it.  We allowed our news to be censored, we allowed our telephones to be tapped, our homes searched, arrests without due process, torture and so much more and were just fine, totally free.  Just when we want to send a kid to a doctor, all of a sudden…KABLAM!  We are communists!  I just can't figure it out.  Don't all the countries the Heritage Foundation says are freer than the United States have "socialized medicine?"  Canada does.  Australia does.  Switzerland does.  Is the good old Heritage Foundation trying to pull another fast one on us again, no free speech, no guns, forced heath care?  Darn it, if these character's aren't a slippery bunch.

I love Canada.  It is nearby, clean and has real Chinese food.  Frankly, much of Canada is Chinese, as far as I can tell.  They don't have guns, they don't have free speech, not by American standards but they do have less crime and a lot of very nice people.  Canada is cool, just a tad socialist.  OK, Canada is extremely socialist.  So, why would a right wing group that hates socialism, or so they say, tell us that Canada is more free than America?
Did someone pay them to say that?  You can bet your sweet whatever on that!
Is Australia more free than America?  If guns make you free, and I hear this every day, then Australia with its anti-gun government is practically Stalin's Russia.  Why would a right wing group sworn to fight to the death to oppose gun control say a country with NO guns is more free than one with millions and millions of guns?
Did someone pay them to say that?
So, what does it mean now that the Heritage Foundation has declared America "unfree?"  Does it mean that Americans living in the Disneyesque world of gated communities and country clubs are going to move to Canada and live in igloos, become bi-lingual and learn to play hockey?
WHAT DOES THE HERITAGE FOUNDATION HAVE PLANNED FOR US?
First of all, all guns have to be seized like in Australia.  This will start us on the road to freedom.  Then, as in Canada, "politically incorrect" speech will be criminalized, not just that, if you are accused, your lawyer goes to jail with you.  This is getting better and better.
Socialized medicine is a must, a mixture of Swiss, Canadian and Australian but with a twist, everything has to be in French!
Best of all, you get Switzerland's minimum wage of $14 per hour.  My buddy Ted and I ran up a $40 dollar (47 franc) bill at McDonalds one night, just on Happy Meals.  This is what I call "conservative" with flexibility.
However, what the Heritage Foundation is really looking for is an exodus of monied "conservatives" heading for the border.  Are we sure Canada would have them?  I have my doubts on that.  However, it would sure be nice to see them leave.  Don't let the door hit you on  the backside on the way out.
Gordon Duff is a Marine combat veteran of the Vietnam War. He is a disabled veteran and has worked on veterans and POW issues for decades. Gordon is an accredited diplomat and is generally accepted as one of the top global intelligence specialists. He manages the world's largest private intelligence organization and regularly consults with governments challenged by security issues.
Duff has traveled extensively, is published around the world, and is a regular guest on TV and radio in more than "several" countries. He is also a trained chef, wine enthusiast, avid motorcyclist, and gunsmith specializing in historical weapons and restoration. Business experience and interests are in energy and defense technology.
ATTENTION READERS
Due to the nature of independent content, VT cannot guarantee content validity.
We ask you to
Read Our Content Policy
so a clear comprehension of VT's independent non-censored media is understood and given its proper place in the world of news, opinion and media.
All content is owned by author exclusively. Expressed opinions are NOT necessarily the views of VT, other authors, affiliates, advertisers, sponsors, partners or technicians. Some content may be satirical in nature. All images within are full responsibility of author and NOT VT.
About VT
-
Read Full Policy Notice
-
Comment Policy