DOING NOTHING AT ALL WOULD BE A HUGE IMPROVEMENT
ALLOWING VETERANS TO DIE QUIETLY, BETTER THAN THE ABUSE
By Gordon Duff STAFF WRITER/Senior Editor
America has been at war for a decade.  For most of the war, we financed massive corruption through cutting benefits to veterans, even destroying thousands of their files and through discharging wounded soldiers under the diagnosis of "personality disorder," often brought on by a TBI (Traumatic Brain Injury) or PTSD (Post Traumatic Stress) caused by multiple combat deployments.  Billions of dollars were saved, stripped off the back of our soldiers and veterans as though they had been flayed prior to being crucified.  Crucified.  We have been doing this to our troops for a long time, but we really perfected  the process during the Vietnam War.  The "baby killers" and "drugged out vets" of Vietnam, damned by popular culture, movies, TV and newspapers, were denied medical care and disability compensation for decades.  Recent estimates indicate that fewer than 800,000 of over 2.5 million Vietnam veterans are alive today.
All active duty military, which now includes most reservists and National Guard, along with vets from all wars, not just our most recent, need,not only legal protection but full redress of grievances.  With the full weight of representing the interests of veterans falling on small, independent organizations and activists, Congress can no longer use the excuse that issues that aren't pushed by the VFW or American Legion, are the only ones that count.   Far too much time has been spent protecting our flag, often a tattered rag in front of a "post," more "honkytonk" than veterans organization, while the things that need protection and honor, our vets, our soldiers, are tossed aside like human garbage.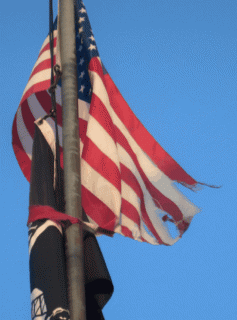 Joshua Kors, in The Nation describes the one of the problems with our current soldiers quite well;
According to figures from the Pentagon and a Harvard University study, the military is saving billions by discharging soldiers from Iraq and Afghanistan with personality disorder.
In July 2007 the House Committee on Veterans' Affairs called a hearing to investigate PD discharges. Barack Obama, then a senator, put forward a bill to halt all PD discharges. And before leaving office, President Bush signed a law requiring the defense secretary to conduct his own investigation of the PD discharge system. But Obama's bill did not pass, and the Defense Department concluded that no soldiers had been wrongly discharged. The PD dismissals have continued. Since 2001 more than 22,600 soldiers have been discharged with personality disorder. That number includes soldiers who have served two and three tours in Iraq and Afghanistan.
"This should have been resolved during the Bush administration. And it should have been stopped now by the Obama administration," says Paul Sullivan, executive director of Veterans for Common Sense. "The fact that it hasn't is a national disgrace."
Paul Sullivan and others, without fat paychecks, and large organizations recognized by Congress, heavily subsidized by, not only members but the public, do the real work.  It has been this way for many years now.  It is time for congress to recognize the difference between dedicated and patriotic supporters of our soldiers and groups who have gone the way of the dinosaur.
Another major issue is processing of veterans claims.  We know that between 800,000 and 1 million disability claims are in processing, some for over a decade.  Those of us who have worked with veterans know that the term "processing" is a blatant lie.  Most claims have been denied out of hand with no processing at all.  In many cases, the documents submitted by the veterans were destroyed.  We have proof that not just a few, but many, maybe most DVA offices shred, "recycle" or burn unopened mail daily as part of a well organized policy.  When former head of the VA's prosthetics division, Ralph W. Eckard described to me the daily process of VA security personnel carrying bags of mail to an office to be destroyed, a process he witnessed for years, it became clear why my own documents disappeared, though sent certified mail, return receipt.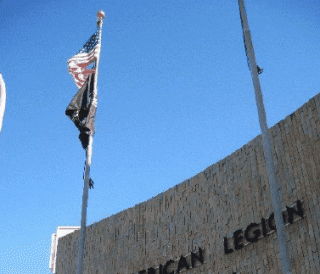 Destroying mail, be it burning, or shredding or "recycling," interfering with it reaching who it is intended for is a felony.  With many subtantiated cases of this crime, not a single person has been arrested.  However, the lives of thousands of veterans and their families have been destroyed, homes lost, educations denied, homelessness and suicides.
When Wisconsin veteran Keith Roberts complained of this to the DVA Inspector General, instead of investigating "shreddergate" they investigated him.  He is in prison, has been there for 4 years now, convicted of having made an error on a document.  After reviewing his case, it is clear that Roberts made no mistake at all.  He was sent to prison in violation of due process through falsified evidence to shut him up.  Everyone involved in his case, the DVA and US Attorney's office, should be looked at carefully by the FBI. 
In California, veteran Robert Rosebrock and a group of aging activists some vets of WW2, have spent 2 years protesting the misuse of land donated as a VA National Home.  Regional VA employees have systematically divested billions in land meant for homeless vets, and there are thousands in the area, as tennis courts, public parks and "dog walking areas" for wealthy homeowner groups who have disguised themselves as veterans organizations.  The vets have been assaulted by MP's from a local reserve group whose Executive Officer has ties to local politicians, cited illegally by VA police (charges dropped) and now the ACLU has filed suit against the DVA for harassing veteran protesters.
Even the VA police force has been sickened by what has gone on, with several members expressing a desire to join the demonstrators.  There is substantial evidence that the problems tied to the land give aways is part of a pattern of broad political corruption in West Los Angeles reaching to the highest levels of government, corruption currently under investigation by federal officials. 
FIRST VIETNAM, THEN DESERT STORM, NOW WHAT?
The truth about the Vietnam War has never been told.  After the war, literally millions of phony veterans came out of the woodwork, confessing to crimes, claiming heroic actions and many became spokesmen for the veterans community.  Eventually most of them were discovered.  Others, some with no combat at all or only a day or two "in the field" suffering from narcissistic personality disorders that have inspired the majority of our political leaders, picked up the mantle of speaking for the real combat vets, many of whom returned  home to years of untreated PTSD, abuse by the VA, incarceration, homelessness and abuse, not by "hippies" but by 400 large American corporations that "unofficially" boycotted Vietnam vets for employment including and, perhaps especially, the Federal government.
If a veteran was arrested, his military service was presented to the jury as a reason for convicting him.  If he were imprisoned, his service meant he needed to be kept in maximum security even for a minor crime.  In a divorce or custody issue, military service made him an unfit parent.  In a job interview, hiding any service in Vietnam was a must.  Most employers, not a few but most, shunned Vietnam veterans as employees.
Some service organizations denied Vietnam veterans membership and openly worked against supporting their claims, worked against funding research on Agent Orange and PTSD and were more active in "vet bashing" than any anti-war group.  Tens of thousands of disability claims were improperly processed by service organizations with the majority of disabled Vietnam vets receiving benefits that they qualified for at 21 years old at 55 or older.  Tens of thousands of Vietnam vets have over 30 years of misdiagnoses for combat related physical and psychological disorders, most with multiple VA claims being lost or improperly denied.  VA medical personnel, for decades, were "unofficially" directed to misdiagnose illnesses and do everything possible to leave no medical records that would support a disability claim.  As we note, this is still being documented today.
Desert Storm veterans are dying at an alarming rate.  What rate?  Nobody knows.  Individual units track deaths and come up with frightening figures.  One of my friends, Lt. Col. Steven Avery, a Desert Storm veteran spent years getting his own claim for Gulf War Illness processed.  Though a pilot during many key operations in that war, it took many years and massive documentation just to get the government to recognize he served at all.  It seems that records of overseas service have been "expunged" from the service records of thousands of vets.  3 feet of flight manifests, dozens of photographs and hundreds of other military records were repeatedly ignored by the DVA in denying his claim, denying it until a local TV station went on the "warpath."  Do we have to do a TV show on every veteran who has been cheated?  Do we have that many channels?
Gulf War Illness, like Agent Orange, PTSD or the radiation sickness of the "Atomic Veterans," those exposed to nuclear radiation, was another of the denial games, games to save money, not money save the taxpayers, no, but money needed elsewhere, money to be paid for bonuses for mortgage and insurance executives, money to finance imaginary development projects in Iraq, money for the endless military "pork" projects, unneeded and defective weapons and equipment supplied in the districts of key members of Congress. 
WHY IS A LAW NEEDED?
10,000 times as much money has been spent supporting the rights of a fertilized embryo, not a fetus, mind you, but cells that can only be seen by a microscope than to protect veterans.  100,000 times as much money has been spent to protect Israel from criticism, not attack, mind you, but from "criticism" than to defend our veterans.  Do note that Israel is now the 4th most powerful nation on earth with hundreds, perhaps even a thousand  nuclear weapons including hydrogen and neutron (enhanced radiation) bombs.  They have a larger nuclear arsenal than Britain, France, India, Pakistan and North Korea combined.  Veterans have real enemies, powerful ones.  We call them "congress."
Every day, a news story, a movie or a TV show depicts a veteran as a war criminal or angry and disturbed, a danger to society.  This isn't by accident.  Is there a plot to depict American soldiers and veterans as undeserving?  Of course there is.  Look at our budget as slices of a pie.  For those of you with a business education, call this a "pie chart."  If veterans or soldiers get a big slice, then defense contractors, bankers and the army of lobbyists all lose.  Veterans only have mainstream service organizations to lobby for them, organizations long sidetracked into running bars and playing politics.
The "beltway gang" in Washington doesn't just work for the "fatcats," they also work to limit the influence of groups seeking competing entitlements.  If you ever wondered why veterans are left out in the cold, this is why.
WHAT SHOULD BE ILLEGAL? 
Doing harm to our soldiers and vets should be illegal.  The primary violators today are the Pentagon, Congress and the Department of Veterans Affairs.  Anyone who misdiagnoses an illness as a personality disorder should be jailed.  Anyone who denies a veteran's claim without very supportable cause is a criminal.  Anyone who destroys, misplaces or misrepresents military records of any soldier or veteran for the purpose of denying benefits or damaging reputation is a criminal.  Anyone disseminating inaccurate files or medical diagnoses should be held liable.  There is reasonable cause to mistrust any military file, everyone knows that, everyone who has eyes to see and ears to hear.
The same laws that protect some American groups from "hate speech" need to be used to prevent TV and movies from systematic abuse of veterans and the military.  Reporting corruption is one thing, continually depicting veterans as a criminal underclass is hate.  We are so busy protecting minorities that we have allowed open warfare against those who defend us to go on for decades.  It has to stop.  It isn't free speech, it is assault.
Every aspect of discrimination against veterans and our soldiers has to be criminalized.  The next time a lawyer goes into a courtroom and tells a judge that someone shouldn't be able to see their own children because they had served in combat, I want that lawyer arrested.  If a judge uses military service as a negative factor in any ruling, no matter what the case, civil or criminal, that judge must be immediately removed from office and never allowed to practice law again.
DO WE REALLY NEED LAWS TO PROTECT OUR HEROES?
Few Americans can turn on a radio or television without hearing something about the holocaust or how Israel is threatened by massive lines of tanks heading from Senegal, Cameroon or Timbuktu.  Nobody has time, with all that concern over that other country to wonder where our veterans are, why so many have died.  America has been trained to look away, the only time we have is to cringe in fear over imagined terrorism, a fear that has made billions in profit for some and for others has looked awfully "convenient" and "suspicious."
There is no ability to play global games, play oil, play chaos, play bully, without being able to send out the troops, often ill supplied, overworked, sick, send them around the world, too often with no clear purpose whatsoever.
When they come back, they are pushed away, blamed, criticized and eventually hated. 
Yes, we need laws.
Gordon Duff posted articles on VT from 2008 to 2022. He is a Marine combat veteran of the Vietnam War. A disabled veteran, he worked on veterans and POW issues for decades.
Gordon is an accredited diplomat and is generally accepted as one of the top global intelligence specialists. He manages the world's largest private intelligence organization and regularly consults with governments challenged by security issues.
Duff has traveled extensively, is published around the world, and is a regular guest on TV and radio in more than "several" countries. He is also a trained chef, wine enthusiast, avid motorcyclist, and gunsmith specializing in historical weapons and restoration. Business experience and interests are in energy and defense technology.
ATTENTION READERS
Due to the nature of independent content, VT cannot guarantee content validity.
We ask you to
Read Our Content Policy
so a clear comprehension of VT's independent non-censored media is understood and given its proper place in the world of news, opinion and media.
All content is owned by author exclusively. Expressed opinions are NOT necessarily the views of VT, other authors, affiliates, advertisers, sponsors, partners or technicians. Some content may be satirical in nature. All images within are full responsibility of author and NOT VT.
About VT
-
Read Full Policy Notice
-
Comment Policy