A SEC Vote will reveal a titanic political fight: Wall Street-GOP v. the Obama administration and perhaps some strange bedfellows who despise Wall Street as the consummate villain of 2007-2010.
From the Huffington Post, By Marcus Baram
The SEC's lawsuit against Goldman Sachs has sent shockwaves through the financial industry and Washington, D.C. To keep up with all the latest updates and breaking news on the Wall Street scandal of the year, stay tuned to our coverage, at Huffington Post.
SEC Vote On Goldman Was Split Along Party Lines
Bloomberg has a bombshell addition to the continuing saga of the Goldman Sachs prosecution. The SEC's commissioners voted 3-2 along party lines to prosecute Goldman over its Abacus deals — the three Dems voted to charge and the two Republicans voted not to charge.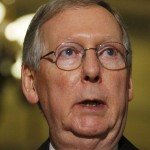 The reported vote results are sure to lend ammunition to critics of the SEC's enforcement action who argue that Goldman was unfairly targeted by the agency.
Read Bloomberg's story here.
Madoff Whistleblower's Faint Praise For SECHarry Markopolos, the fraud investigator who uncovered Bernie Madoff's Ponzi scheme and has been withering in his critique of the SEC for failing to heed his warnings for years, had some kind words for the beleaguered agency on Friday.
Asked for comment on the SEC charges against Goldman, Markopolos emailed HuffPost:
"Going after formerly protected species is a step forward."
Citi CFO Won't Say Whether Firm Has Received Wells NoticeOn a conference call to discuss its first-quarter earnings, Citigroup CFO John C. Gerspach emphasized that Citi is "not involved" in the SEC's fraud investigation into Goldman but he did note that the bank's subprime-related business has been probed by the SEC since September 2007.
"It has been widely reported that the S.E.C., among other regulators, is conducting an industry-wide investigation into a wide range of subprime-related issues," Mr. Gerspach said. "As we disclosed in our 10-K, we are fully cooperating with these investigations, and it would not be appropriate for us to comment further."
But in a moment that intrigued plenty of observers, Gerspach declined to comment on whether Citi has received a Wells Notice, the prelude to any enforcement action by the SEC.
The Goldman 5 And The 8 Million Pages More tidbits from the Goldman defense docs uncovered by the FT:
The Staff"s investigation of 2007-AC1 began on August 29, 2008. The Staff has taken five days of testimony from five Goldman Sachs witnesses: Gail Kreitman and Melanie Herald-Granoff, Michael Nartey, Fabrice Tourre, and David Gerst. Goldman Sachs has produced approximately 8,000,000 pages of documents to the Staff.
Kreitman is a managing director, Herald-Granoff is a vice president in the mortgage bond-trading department, Nartey is a managing director and Gerst is a vice president. As for "Fabulous Fab" Tourre, we all know him by now.
Another classic line, regarding Abacus investor ACA Capital, from Goldman's lawyers at Sullivan Cromwell: "ACA was no mindless dupe that could be so easily manipulated."
Goldman Defense Doc Mentions MagnetarIn the wake of the lawsuit, commentators have speculated that Chicago hedge fund Magnetar (the subject of a hard-hitting investigative story by ProPublica) could also be in the hot seat for helping design CDOs tied to subprime securities that were destined to fail.
In some defense documents uncovered by the FT, Goldman's lawyers at Sullivan Cromwell mention Magnetar in their forceful effort to shred the SEC's claim that other CDO market participants disclosed the involvement in the portfolio selection process of third parties that took short positions — as compared to Goldman which the SEC claims failed to inform investors about hedge fund king John Paulson's involvement.
Two such CDOs noted by the SEC were dubbed Auriga and Norma, which were underwritten by Merrill Lynch. In the defense doc, Goldman's attorney's notes in both cases: "Goldman Sachs understands that the Initial Preferred Securityholder was Magnetar Capital LLC ("Magnetar"), but this information is not disclosed in the offering circular," adding that the firm is unaware of whether Magnetar played a role in the selection of the portfolio.
Why Didn't Goldman Disclose The Probe? One of the issues raised since Friday's announcement is whether Goldman should have disclosed in their routine filings that it had received a Wells Notice, which is standard for targets of SEC investigations.
Footnoted.org notes that it comes down to whether Goldman's attorneys thought the Well Notice was serious enough. Obviously, they didn't think it was — though other major companies and firms, including Bank of America, GE, UBS and units of JPMorgan Chase have disclosed the existence of Wells Notices.
Fitch Takes No Action On Goldman, But Anticipates More SEC Action Confirming much of the conventional wisdom on Wall Street, at least one of the big three credit ratings agencies thinks that the SEC action will not hurt Goldman's bottom line — but Fitch Ratings does anticipate more SEC lawsuits against CDO issuers.
Fitch believes this case is part of broader reviews being conducted by various regulatory bodies including the SEC, and Fitch would not be surprised to see other cases filed in the future against other arrangers of CDOs, particularly CDOs backed by structured finance assets issued before the financial crisis began.
UPDATE: Moody's says that the SEC case is "credit negative" but not a material downgrade risk, but adds:
Regardless of the legal merits of the complaint, its filing underscores the risks bondholders face when the reputation of a confidence-sensitive investment bank is tarnished.
Tip Of The Iceberg: Who Else Was Doing Abacus-Like Deals In a possible sign that the Goldman charges could just be the beginning, the FT's Alphaville got a hold of a great table that lists all the firms that acted as lead underwriter on deals like Goldman's infamous Abacus 2007-AC1.
And, guess what? Goldman is NINTH on the list — with $6 billion in deals. Top of the list is Bank of America Merrill Lynch ($16.8B), UBS ($15.8B), JPMorgan ($9.8B) and Citi ($9.2B).
Alphaville's Paul Murphy notes: "Obviously, not every synthetic CDO will necessarily bring on legal action – but it is also the case that if a bank wasn't producing such toxic paper it ought to be less of litigation risk."
WSJ: More Like A Water Pistol Than A Smoking GunPerhaps not so surprisingly, the free-marketeering opinionists at the Wall Street Journaldismiss the SEC's lawsuit, quipping in an editorial today: "Is that all there is?"
After mocking the media for treating the suit as the Rosetta Stone of Wall Street corruption, the WSJ notes:
"Far from being the smoking gun of the financial crisis, this case looks more like a water pistol."
Goldman's Response, Part III Goldman's latest response goes into the most detail — blunt key point: "The transaction was not created as a way for Goldman Sachs to short the subprime market" — and it's worth interpreting some of its finer points:
"In this private transaction, Goldman Sachs essentially acted as an intermediary, helping to facilitate the investment objectives of two clients." (Translation: Hey, we really didn't play that big a role – we were just helping out our clients.)
"The transaction at issue involved a static portfolio of securities, and was marketed solely to sophisticated financial institutions… among the most sophisticated mortgage investors in the world."
(Translation: Those suckers who bought up the crappy CDO weren't stupid – or maybe they were but they shouldn't have been.)
"The SEC complaint is related to a single transaction in 2007 and involves a highly particularized set of alleged facts. It would not appear to have broad ramifications for the CDO market generally."
(Translation: Just because we got caught on one super-risky transaction, doesn't mean you shouldn't trust your money with us in future super-risky transactions. What's a few billion between friends?.)
ATTENTION READERS
We See The World From All Sides and Want YOU To Be Fully Informed
In fact, intentional disinformation is a disgraceful scourge in media today. So to assuage any possible errant incorrect information posted herein, we strongly encourage you to seek corroboration from other non-VT sources before forming educated opinion. In addition, to get a clear comprehension of VT's independent non-censored media, please read our
Policies and Disclosures
.
Due to the nature of uncensored content posted by VT's fully independent international writers, VT cannot guarantee absolute validity. All content is owned by the author exclusively. Expressed opinions are NOT necessarily the views of VT, other authors, affiliates, advertisers, sponsors, partners, or technicians. Some content may be satirical in nature. All images are the full responsibility of the article author and NOT VT.
About VT
-
Comment Policy