Energy Drink Creates Buzz for Veterans Seeking a Personal Bailout
Very low Business Entry Cost is Very Attractive for Motivated People with Ambition
Each day I receive emails from Veterans looking for opportunities that make cents.   We are always keeping a look out for ways to help empower our Veterans.  
To me, it's great responsibility to make sure that we bring our readers the very best opportunities that can really produce so I am always skeptical yet mindful not to lose sight of real opportunities that make cents.
A few months back I was turned on to an amazing new energy drink called RevvNRG by a guy named Paul Hampton.  He is the lead member of the successful California Ska Band called "The Skeletones'.   Paul and his wife are super long time friends of mine since the very early 90s.  Anyway, they are distributors for this new amazing energy drink.
Since Paul knows that I drink Monsters and Red Bulls, he shared this new product with me.  Skeptical, I tried it and loved it. It's healtier, less expensive, and can even earn profits! So far so good!
Since then, I have joined up and began telling my friends about it.  And they loved it.  Today, I have many distributors who have joined and I am getting awesome feedback from them.  Its' working and it's successful and so I share this stuff with you, our readers.
First, a disclosure for all of you.  Starting this business is NOT A GET RICH QUICK SCHEME!  This is a real business and it takes time to build it up.  Okay!  So no pie in the sky stuff……. Got it!  Good! Okay, we move forward!
What I really love about this business model is that it only takes about $ 141 to start as a full dialed in distributor.  That intial cost goes direct to getting 5 boxes of the product.  It's not a fee to sign up. Your actually buying produt. Mostly, you will use about 2 boxes for your daily use for the month and the other 3 to share with others.  That's what I do.
Anyway, all you do is buy once, put your order on AUTOSHIP meaning that each month the company sends you the 5 boxes of product for you to use and build.  That's it. 
Your job is to share this with others and when they sign up and buy direct from the online site at RevvNRG.com, you get credited for it and earn.  That's it.  Nothing more, nothing less.
So dont' try to figure out the angle!  Cause there is none! That's it…. there is NO ANGLE!   It is just a one product deal.  You buy for yourself and share it with others.  That's it.
Frankly, if you use the product and love it, then share it.   If you DO NOT use it, I DO NOT RECOMMENED you get into this business period.  Why?  Because sharing stuff that you don't believe in and truly are not into won't have a long lasting success and in busniess, that's the goal.  Am I am being polite here.  If I were to be direct, I would say that telling people to do what you do NOT do is well…..mom said, don't say nasty things so I won't.  But you get the picture.
Here's some good stuff happening this month…….While Revv NRG is only less than 1 year old, they are sponsoring the McMillin Racing Team and fielding a truck at the 42nd Annual Baja 500 in Mexico.  
So yeah, next month because the target market for this product are active people who are out there competing, RevvNRG is this market.  I will be going there to hang out with team leaders, have  few Coronas, some fresh fish tacos and share the product with peeps there.   Should be a super fun event. I will be sharing  the experience so stay tuned.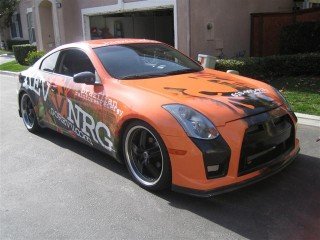 Okay, if this interests you, check out some stuff below.
RESOURCES

If you have questions, email me at [email protected] or call (619) 819-9360
---
Learn About the Product
---
Feel The Energy – Feel The Boost!

Non-Jittery Energy
Broad Spectrum Antioxidant Support
Weight Management & Appetite
Suppression
Healthy Circulation
Sharpened Mental Clarity

The lush emerald rainforests of South America have always intrigued the western world, however its plants and people have long remained a secret. This secrecy is in large part due to the fact that this extreme region is so rugged and impenetrable. But despite these dense and dangerous landscapes, native indians have thrived there for millennia. Amazingly, they have done so largely without the need for modern medicine, doctors, or hospitals. Their diet alone provides them ample energy and the physical fortitude required for living in such an environment. Did you ever wonder how they have managed to achieve this feat?
HERE ARE SOME OF THE BENIFICIAL PROPERTIES:

Omega-3 & Omega-6 Fatty Acids (Healthy Fats)
Potassium, Copper and Zinc
Antioxidants – Protein
Iron – Fiber – Amino Acids
Vitamins B1, B2, B3, C and E

Açaí is rich in antioxidants, but one in particular, anthocyanin, makes it very special. Anthocyanins are fascinating phytonutrients that give açaí skins their rich, sultry color. Açaí provides a significantly broader spectrum of antioxidants than such well-respected foods as blueberries, grapes and even oranges. An impressive volume of recent research argues that the compounds in açaí can provide a healthy body with all the support it needs for maintaining:

Strength and elasticity of arterial walls and veins
Healthy eyes – Enhanced blood flow to the extremities
Defense against free radicals – Thicker, smoother, more resilient skin
THE ANSWER IS SIMPLE

From extreme rainforests comes extreme life – and the rainforests of south america are the world's most extreme. they provide 20% of the Earth's oxygen, are the source of countless pharmaceutical drugs, and contain so many plant species that scientists are finding new ones every day! it's no wonder then that rainforest berries like Açaí come jam-packed with nutrients – in fact they hold many times the amount of nutrients found in their North American counterparts. Imagine what they can do for you!

Just as unique are the time honored teas of the South American continent, specifically Yerba Matè, Green Tea and Cha' de Bugre. As you will learn, these contain potent phytonutrients and polyphenols that benefit the body in ways that only these special plants can.

South American Yerba Maté

Technically,Yerba Maté (Ilex paraguariensis) is part of the evergreen family, but colloquially it's know as a green tea. But hold on, this legendary brew is much more than an accompaniment for cookies. In many South American countries yerba maté is consumed ritualistically by passing around a specially designed tea kettle, most often between friends, family members and neighbors. Many believe that the veneration South Americans feel for this unique drinking process is due to the soothing effect the tea has on the spirit and mind. Others just enjoy it for the jitter-free energy and sharpened mental focus that it is said to provide.

South American Green Tea

Green tea has been consumed throughout the world for over 5,000 years and there are ample reasons why – rich, satisfying flavor being the most obvious. But on a health level, tea drinkers can benefit from its antioxidants, most notably EGCG (epigallocatechin gallate). Drinkers may also enjoy green tea for its positive effect on increasing our ability to burn fat. Dr. Nicholas Perricone, an anti-aging specialist, appeared on the Oprah Winfrey show and told Oprah's viewers they could lose 10 pounds in 6 weeks drinking green tea instead of coffee.

South American Chá de Bugre

The soft green leaves of this small rainforest tree are nutritious and when boiled in water yield a host of powerful phytochemicals. But more importantly, in Brazil – the land where bikinis rule – Cha' de Bugre is hailed as the #1 weight loss supplement. Brazilians have long enjoyed this dynamic tea, praising it's abilities to: suppress appetite, burn cellulite and prevent fatty deposits. Brazilians also utilize Cha' de Bugre to help relieve coughs, support renal function, reduce uric acid and even apply it externally to heal wounds.

South American Cupuaçu

Cupuaçu (Theobroma grandiflorum) is a remarkable tropical rainforest fruit related to cacao. Beneath it's tough exterior shell, the Cupuaçu fruit contains a creamy and delicious pulp that is loaded with nutrients. One of its major constituents are theograndins – powerful antioxidants of the polyphenol class that are unique to this fruit. Cupuaçu additionally contains at least 9 other antioxidants making its array of free radical fighters complex and formidable.

Fucoxanthin

Fucoxanthin is a carotenoid that is found in brown algae and provides a unique solution for safely boosting cellular metabolism without side effects. It has been extensively studied for its antioxidant powers but more recently for its ability to promote weight loss by targeting fat cells. Fucoxanthin belongs to a special class of carotenoids know as xanthophylls, which are known to stimulate the proteins that cause fat oxidation in the stomach. Additionally, fucoxanthin studies indicate that it stimulates the liver to produce the omega-3 fatty acid, and thus may combat bad cholesterol. Fucoxanthin can only be obtained though diet.

B-Vitamins

One of the most important vitamins for adults, B Vitmains help in the absorption of protein and carbohydrates, supports the immune and nervous systems, and controls homocysteine levels – a risk factor for heart disease. Vitamin B-12 helps the body to metabolize carbohydrates, proteins and healthy fats, and aids in the function of all healthy body cells, especially nerve, red blood and brain cells. RevvNRG® provides more than 4 times the vitamin B12 found in the leading multivitamin.
ATTENTION READERS
Due to the nature of independent content, VT cannot guarantee content validity.
We ask you to
Read Our Content Policy
so a clear comprehension of VT's independent non-censored media is understood and given its proper place in the world of news, opinion and media.
All content is owned by author exclusively. Expressed opinions are NOT necessarily the views of VT, other authors, affiliates, advertisers, sponsors, partners or technicians. Some content may be satirical in nature. All images within are full responsibility of author and NOT VT.
About VT
-
Read Full Policy Notice
-
Comment Policy