Texas OKs School Textbook Changes
Conservatives Aim to Revise History and Create Idiocracy
The attack on America continues from within!  Today, Domestic Terrorists in suits posing as the Texas State Board of Education adopted a social studies and history curriculum Friday that amends or waters down the teaching of the civil rights movement, religious freedoms, America's relationship with the U.N. and hundreds of other items.
The new TALIBAN-esque IDIOT standards were adopted after a final showdown by two 9-5 votes along party lines, after Democrats' and moderate Republicans' efforts to delay a final vote failed.
The ideological debate over the guidelines, which drew intense scrutiny beyond Texas, will be used to determine what important political events and figures some 4.8 million students will learn about for the next decade.
This would be complete comedy if it was not so friggin real. America and the world, get ready for the 21st Century American; more ignorant and stupid than ever!   I mean why fight terrorists in Afghanistan when we have the Taliban right here in Texas.  They are easy to find…you can see then wearing blue and brown working for the clampdown!
Look this attack on the long term intellect of the U.S. population vis-a-vie our children by American Taliban Leaders posing as the Conservative Right Wing aims to create stupid lost future adults by filling our children with fake history and warped political ideology that will make our future population uncompetitive in the real world. 
This is a tragedy for the USA and a major blow to our ability to compete globally in the 21st Century.  Frankly, this could be the death blow that will knock the USA completely out of the competition and into a 2nd world society.   This is very serious.  The world is watching and wondering what the heck is the USA doing to itself.
The standards, which one Democrat called a "travesty," also will be used by textbook publishers who often develop materials for other states based on guidelines approved in Texas, although teachers in the Lone Star state have latitude in deciding how to teach the material.
The board attempted to make more than 200 amendments this week alone, reshaping draft standards that had been prepared over the last year and a half by expert groups of teachers and professors.
As new amendments were being presented just moments before the vote, Democrats bristled that the changes had not been vetted.
"I think we're doing an injustice to the children of this state by piecemealing together, cutting and pasting, coming up with new amendments as late as today," said Mary Helen Berlanga, a Democrat. "What we have done today and what we did yesterday is something that a classroom teacher would not even have accepted."
Church and state
In one of the most significant changes leading up to the vote, the board attempted to water down the rationale for the separation of church and state in a high school government class, pointing out that the words were not in the Constitution and requiring that students compare and contrast the judicial language with the wording in the First Amendment.
They also rejected language to modernize the classification of historic periods to B.C.E. and C.E. from the traditional B.C. and A.D., and agreed to replace Thomas Jefferson as an example of an influential political philosopher in a world history class. They also required students to evaluate efforts by global organizations such as the United Nations to undermine U.S. sovereignty.
Former board chairman Don McLeroy, one of the board's most outspoken conservatives, said the Texas history curriculum has been unfairly skewed to the left after years of Democrats controlling the board and he just wants to bring it back into balance.
"I'm proud to have my name on this document," Republican board member Barbara Cargill said shortly before the vote.
Another Republican board member, David Bradley, said the curriculum revision process has always been political — but this time, the ruling faction had changed since the last time social studies standards were adopted.
"We took our licks, we got outvoted," he said referring to the debate from 10 years earlier. "Now it's 10-5 in the other direction … we're an elected body, this is a political process. Outside that, go find yourself a benevolent dictator."
During the monthslong revision process, conservatives strengthened requirements on teaching the Judeo-Christian influences of the nation's Founding Fathers and required that the U.S. government be referred to as a "constitutional republic," rather than "democratic." Students will be required to study the decline in the value of the U.S. dollar, including the abandonment of the gold standard.
Duncan: Keep politics out
Educators have blasted the curriculum proposals for politicizing education. Teachers also have said the document is too long and will force students to memorize lists of names rather than thinking critically.
The curriculum dispute contributed to McLeroy's defeat in the March state Republican primary.
Education Secretary Arne Duncan said school officials "should keep politics out" of curriculum debates.
"We do a disservice to children when we shield them from the truth, just because some people think it is painful or doesn't fit with their particular views," Duncan said in a statement. "Parents should be very wary of politicians designing curriculum." 
After the vote, the American Civil Liberties Union of Texas urged the state Legislature to place more control over the board.
"At the end of three long days, the State Board of Education has amended, re-amended and approved curriculum standards that are more ideological than ever, despite pleas to not politicize what is taught to Texas school children," said the state ACLU's executive director, Terri Burke.
At least one lawmaker vowed legislative action to "rein in" the board.
"They have ignored historians and teachers, allowing ideological activists to push the culture war further into our classrooms," said Rep. Mike Villareal, a Democrat. "They fail to understand that we don't want liberal textbooks or conservative textbooks. We want excellent textbooks, written by historians instead of activists."
Copyright 2010: Johnny Punish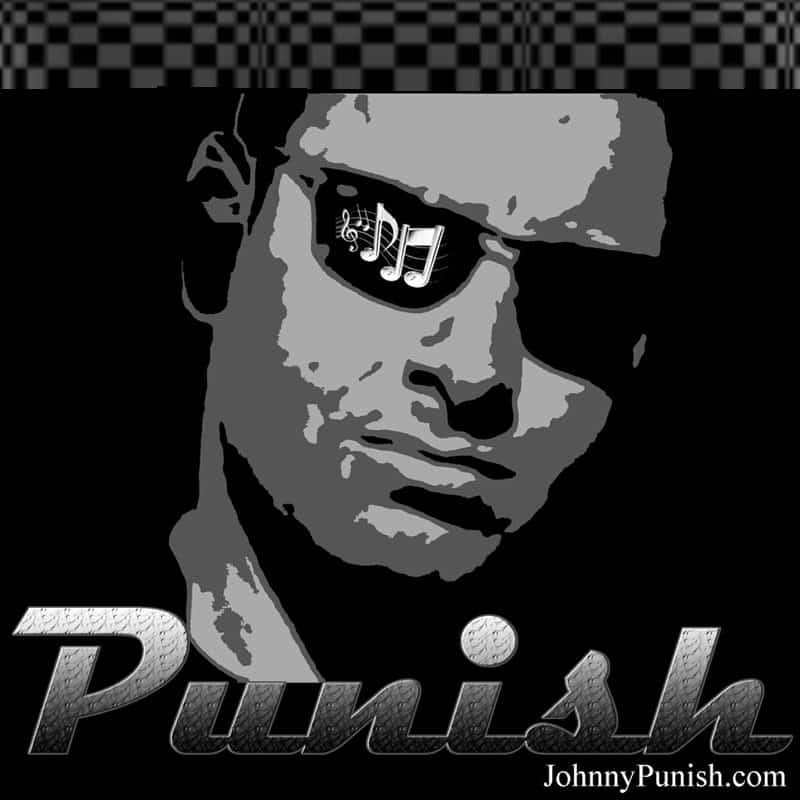 Johnny Punish is a writer, global citizen eco-activist, visionary, musician, artist, entertainer, businessman, investor, life coach, and syndicated columnist.
Punish was educated at the University of Nevada Las Vegas (1980-81) and California State University Fullerton (1981-1984) with studies in accounting and business. Before the "internets" were invented, he owned and ran (5) U.S. national newspapers.
He has over 100 original songs written. He also records and produces music. A member of ASCAP, Punish has several songs placed in feature films. His music is promoted worldwide and played on all digital networks and net radio.
Resources:  YouTube – Apple Music – SoundCloud – Spotify – Instagram – Twitter
Read Johnny's Full Bio at JohnnyPunish.com >>>
ATTENTION READERS
Due to the nature of independent content, VT cannot guarantee content validity.
We ask you to
Read Our Content Policy
so a clear comprehension of VT's independent non-censored media is understood and given its proper place in the world of news, opinion and media.
All content is owned by author exclusively. Expressed opinions are NOT necessarily the views of VT, other authors, affiliates, advertisers, sponsors, partners or technicians. Some content may be satirical in nature. All images within are full responsibility of author and NOT VT.
About VT
-
Read Full Policy Notice
-
Comment Policy