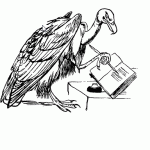 LONDON TIMES RUNS SECOND ISRAELI PROPAGANDA PIECE IN A WEEK
By Gordon Duff STAFF WRITER/Senior Editor
The second time this week, the London Times has run articles submitted by Israeli intelligence, irresponsible, inaccurate and intended to bring chaos.  The first article claimed that US sources had verified Saudi Arabia's intention to allow Israeli planes to use their territory for an attack on Iran.  The government of Saudi Arabia issued a strong denial in hours.  Today's Israeli press release, carried as a news article by the London Times is far more sinister but also leaves a trail.  We are putting the London Times in for the Yellow Journalism Award of the Week, something usually reserved for Fox News.
The article itself is what we call a "plant."  The substance of the times article includes a meeting with an imaginary Taliban commander and a hodge podge of misinformation, outright lies and subterfuge.  What is more important is why the article was written and why such a transparent piece of propaganda is a sign of Israel feeling the upheaval or worldwide scorn after the massacre of human rights activists in the Mediterranean.   The real pressure to cause a rift between NATO and Pakistan, something India and Israel have worked for, has been exacerbated by President Karzai's attempts to draw close to Pakistan to support his failing regime.  Karzai, educated in India, had, for most of his rule, worked closely with India and, less publicly, Israel, something his people would have hated him even more for, if that were possible.
Continually dogged by accusations of corruption and for surrounding himself with druglords from the minority Northern Alliance, Karzai's every act has moved Afghanistan into chaos and closer to civil war.  Now that the end is on him and on his friends, India and Israel, he has run to Pakistan for help and Israel has run to the Times to stop him.
The timing of the article, immediately after the Times attempted to divide the Islamic world by claiming Saudi Arabia and Israel were planning an attack on Iran, is, in itself an additional sign of how little the London Times is valued by organizations powerful enough to have it print stories that would humiliate any reputable paper.  It was important for Israel, the close ally of India, to discredit Pakistan and attempt to tie it to the Taliban, an organization that has killed thousands in Pakistan.  No mention is made of these attacks, however.  No mention of Israel and India and their role in arming and training the Taliban as part of a program of surrogate warfare against Pakistan, the world's only Islamic nuclear state.
The gist of the article is simple:  Pakistan is running the Taliban because Pakistan ran the Taliban during the 1980s, when, frankly, the Taliban didn't exist.  The article further claims that Pakistan's ISI, their version of the CIA, is working with President Zardari to organize the Taliban.
A minor problem with this, of course is that the ISI was placed under the General Kiani, Chief of Staff of the Army, over the extremely strong objections of President Zardari.  Benazir Bhutto, the slain former president and wife of current President Zardari, had, during the early 1990s, sought ties with the Taliban in neighboring Afghanistan.  This was, however, before the rumors of Al Qaeda operations in Afghanistan began.  The assumptions made by the article exhibit a total lack of historical perspective and the realities of Pakistan's internal politics. 
Today, there is no evidence of a subtantial terrorist presence in Afghanistan prior to the US invasion in 2001.  In fact, it looks as though the foreign fighters who came to Afghansitan arrived with the Americans.
The head of the Pakistan's army at that time was General Aslam Beg and the head of the ISI, Pakistan's intelligence service was Lt. General Hamid Gul.  I know both gentlemen well and have discussed their roles supporting the Mujaheddin, the US backed force that pushed the Soviets out of Afghanistan.  Pakistan, as an ally of the United States, actively helped the CIA operate in Afghanistan.  To the Times, the Mujaheddin of the 1980s is the same as the Taliban of today.  Nothing could be further from the truth. 
I  know the primary commanders who operated for Pakistan inside Afghanistan and am proud to call them friends.  Their homes are filled with momentos of their friendship with the United States.  Few American soldiers of distinction have been honored by the United States as these Pakistani officers have.  The accusations made against these gentlemen, long since retired is less than rational.
Accusations that Pakistan is running the Taliban through the current ISI is even worse.  In fact, Pakistan has captured more Taliban leaders than either Afghanistan or the US.  They have also lost more casualties.  The ISI is targeted directly by the Taliban and ISI facilities have been attacked inside Pakistan on more than one occasion with significant loss of life. 
Thus, in tracing down the origins of the fanciful account, taken from unattributed sources with the strong smell of Tel Aviv about them, it is obvious, particularly because of the amount of total speculation and the enormous leaps from fact to assumption that there was little time to prepare something sound and well thought out.
Behind the story, not so difficult to see, is a British resident with strong Israeli relationships who was operating in Afghanistan as a manager of a very reputable British charity.  Any Jew in a country as fundamentalist, frankly any Christian or even westerner is always under suspicion.  It is not unusual for a charity to be infiltrated by intelligence agents.  That this is so common is why charity workers are continually kidnapped.  It is assumed anyone working for a charity is a spy. 
This story is the "proof of the pudding" as it were.  Any spy forced to reveal him or herself through an act of lunacy is, from that time forward considered "burned."  Intelligence assets in place are a form of currency.  Burning one with a poor return is an act of poor judgement, such as we have seen from Israel with some consistency. 
It is generally considered a coup to get a totally phony story placed in the London Times.  However, when it is the second one of the week with the first story being "outed" by Saudi Arabia's Foreign Minister almost immediately, we also seem to have burned another asset, the London Times.
Gordon Duff posted articles on VT from 2008 to 2022. He is a Marine combat veteran of the Vietnam War. A disabled veteran, he worked on veterans and POW issues for decades.
Gordon is an accredited diplomat and is generally accepted as one of the top global intelligence specialists. He manages the world's largest private intelligence organization and regularly consults with governments challenged by security issues.
Duff has traveled extensively, is published around the world, and is a regular guest on TV and radio in more than "several" countries. He is also a trained chef, wine enthusiast, avid motorcyclist, and gunsmith specializing in historical weapons and restoration. Business experience and interests are in energy and defense technology.
ATTENTION READERS
We See The World From All Sides and Want YOU To Be Fully Informed
In fact, intentional disinformation is a disgraceful scourge in media today. So to assuage any possible errant incorrect information posted herein, we strongly encourage you to seek corroboration from other non-VT sources before forming educated opinion. In addition, to get a clear comprehension of VT's independent non-censored media, please read our
Policies and Disclosures
.
Due to the nature of uncensored content posted by VT's fully independent international writers, VT cannot guarantee absolute validity. All content is owned by the author exclusively. Expressed opinions are NOT necessarily the views of VT, other authors, affiliates, advertisers, sponsors, partners, or technicians. Some content may be satirical in nature. All images are the full responsibility of the article author and NOT VT.
About VT
-
Comment Policy