Many naively believe that in eliminating Osama bin laden, who might be dead already, Al-Qaeda will automatically vanish away.   
The war in Afghanistan is a political and a military failure, even Batman cannot win it for the Americans.
Understandably, in the days and weeks following the horrific 9/11 events, a traumatized and hungry for truth public turned to political experts to make sense of what they had just witnessed. Very soon a premature and hasty narrative began to emerge, a one that seemed to explain what had happened, and what it meant for the future of a world- that we were told- had changed forever.  
The public had no choice: people had to succumb to their higher political authorities; they had to swallow the new-hard to digest- narrative and hold Osama Bin Laden and his terrorist group responsible for the catastrophic 9/11.
And that day also marked the birth of another news maker and front page star, namely Al Qaeda, a strange name- no one knew what it stood for- but it seemed so perfect for the newly invented world terrorist group, it evoked more wonder and awe.
 Ironically information from security services and higher political authorities is widely seen as having greater veracity and is exempt from normal journalistic scrutiny.
 So it didn't take the mainstream media long to embark on full gear process of creating the myth of Al Qaeda.  It seemed – non stoppable and accelerating, for the greedy media knew that a story containing al Qaeda will easily sell.
Al-Qaeda, is a Fake Name
Surprisingly, everything about al Qaeda is fake including its name. Al-Qaeda in Arabic means the "foundation" and not a military base, as it is loosely defined in the west.
The origin of the word "Al-Qaeda" in the Western public consciousness came from the testimony of Jamal al-Fadl, at a trial held in New York in January 2001, prosecuting individuals for the U.S. embassy bombings in Kenya and Tanzania in 1998 . Fadl, a Sudanese former associate of Osama bin Laden turned snitch for the U.S., fled to U.S. custody under the Witness Protection Program after stealing $100,000 from bin Laden, and he said that the name "Al-Qaeda" was coined at a mujahedeen meeting held in Afghanistan in late 1989.

And curiously enough, there was no mention of the word "Al-Qaeda" in U.S. news or official statements before a 1996 State Department fact sheet released following information obtained from al-Fadl.
Even the name "Al Qaeda" was quite unfamiliar and new to the ears of all Muslims
Never before the 9/11 did they hear of any group with such a name which was rather a peculiar name for any fundamentalist group in the Arabic world.
People in Egypt, Saudi Arabia, Algeria and Sudan were used to referring to these Islamic extremists- especially those who were fighting the Russians in Afghanistan back in the 1980s- as the Muslim brothers or mujahideen. And even those were not members of any terrorist group; rather they were highly religious volunteers and deluded individuals who believed they were fighting for a good cause, just as the case was with the medieval crusaders.
And moving from a fake name, the rest of Al Qaeda narration had to be tailored accordingly, and since the 9/11 operation was of unprecedented magnitude and sophistication, Al Qaeda couldn't be less sophisticated.
 The white house couldn't present Al Qaeda to the grieving public as a disparate collection of various people and groups, loosely sharing a common ideology and lacking any identified entity, which they were.
 Al-Qaeda had to look a concrete organization, highly-organized, interconnected, centralized, international terrorist network led by the devilish Osama bin Laden from caves in Afghanistan and Pakistan and capable of launching terrorist attacks all over the world.
Politicization of fear of terrorism 
Thus began a new phase for the fake Al Qaeda, through which it will be defined more by Western intelligence agencies than any functional or even declared unity amongst themselves.
Now the cave dwellers metamorphosed into the board members of a world network of terrorism, operating in 50 or 60 countries including the United States. As Donald Rumsfeld declared in 2001. 
Finally, the American administration-infiltrated by a lobby of conspirators– managed to sell Al Qaeda to the world as the new world power with terrorist clusters around Middle East, North Africa and Asia.
A process of politicization of fear of terrorism resulting from 9/11 was underway- at the highest levels- to be used for political gain, and the various manipulations of data and facts surely augmented the political advantage.
From that time, every "terrorist" action around the world and every "terror suspect" arrested, almost without exception, was said to be "connected to Al-Qaeda," even though, these "connections" often looked tenuous and fabricated.
"Myth breeds more myth"
If you were a magician, then you wouldn't deny any rumors about your ability to heal incurable diseases. Likewise, Bin Laden was happy to encourage myths about his power. He rarely confirmed or denied his involvement in any operation. And this is how his myth deceitfully grew even bigger to the extent that encouraged a lot of groups engaged in various sectarian conflicts to proclaim a link with Al Qaeda to provoke more fear than their real clout warrants.
 Such is the case of many militant groups in countries accustomed to extremism and tribal animosities around the world. It is not unfamiliar now to hear of al Qaeda's affiliates in North Africa, in Islamic Maghreb, Somalia, East African coast, Iraq and Yemen.
It proved so easy to play Al Qaeda's affiliate, all you have to do is lie about it while holding a machine gun, after all, nobody questioned the official lie about al Qaeda in the first place.
Ironically, many western governments easily took the bait and joined the – on the hunt for Al Qaeda- club.
 A latest example was of the French Prime Minister Francois Fillon, when he said his country was at war with Al Qaeda after the group's affiliate in North Africa, Al Qaeda in the Islamic Maghreb, announced it murdered a French aid worker it had held hostage since April.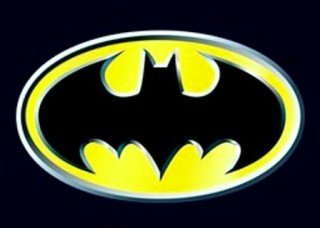 Al Qaeda goes to Hollywood with holy terror 
 There is a propaganda campaign to make the public believe in the presence of an identified entity representing the 'EVIL' only in order to drive the TV watcher to accept a unified international leadership for a war against terrorism and now it's time for cinema to get into the propaganda game.  
The best explanation of Al Qaeda I've found comes from Jason Burke in his book Casting a Shadow of Terror. He describes it as a "method" and says "profound misconceptions abound" regarding Al-Qaeda:
"Every piece of evidence I came across in my own work contradicted this notion of Al-Qaeda as an "Evil Empire" with an omnipotent mastermind at its head. Such an idea was obviously comforting — destroy the man and his henchmen and the problem goes away — but it was clearly deeply flawed."
Unfortunately, lots of people including the elites are still engulfed by Al Qaeda fake narrative, they still find great comfort and security in following the herd, they naively believe that in eliminating Osama bin laden- who might be dead already- Al Qaeda will automatically vanish away, and the free world will restore peace again and live happily ever after. So attractive a plot, that it would be perfect for cinema. 
 And that's what Frank Miller says In an interview with the L.A. Times, he says that his long-rumored graphic novel pitting Batman against Al-Qaeda is no more.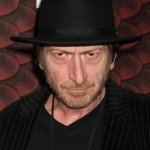 Miller, best known as the writer and artist of "The Dark Knight Returns," "300" and "Sin City," said the story will be set in a place called Empire City that, as the name suggests, evokes New York. The landscape and people are fictional but the real-life Al Qaeda will be transferred to this universe with its name, history and mission intact.The book's title will be shortened to "Holy Terror."and the protagonist character is called The Fixer.
 But I advise Mr. Miller to step out of the herd, abandon the herd mentality for a while and try to do some research and critical thinking to avoid being on the wrong side of this critical issue.  
In producing this Batman vs. Al Qaeda movie, Miller is merely going to glorify and authenticate a political myth.
 The alleged war on terror will eventually come to an end, and many years from now, people will look back and feel betrayed and ridiculous.
Today, "Al Qaeda" functions as a magic word with a lot of images, and mental associations attached to it, but very little understanding behind it. The new Batman film might break the box-office records, but it will contribute enormously in widening the gap between the west and the East.
The war in Afghanistan is a political and a military failure, even Batman cannot win it for the Americans.
Instead, and because seeing is believing, it will help delude the young generations, and more generations to come. The production of this comic book story will only nourish and keep a legacy of deceit alive.
Ashraf Ezzat is an Egyptian born in Cairo and based in Alexandria. He graduated from the faculty of Medicine at Alexandria University.
Keen not to be entirely consumed by the medical profession, Dr. Ezzat invests a lot of his time in research and writing. History of the ancient Near East and of Ancient Egypt has long been an area of special interest to him.
In his writings, he approaches ancient history not as some tales from the remote times but as a causative factor in our existing life; and to him, it's as relevant and vibrant as the current moment.
In his research and writings, Dr. Ezzat is always on a quest trying to find out why the ancient wisdom had been obstructed and ancient spirituality diminished whereas the Judeo-Christian teachings and faith took hold and prospered.
Dr. Ezzat has written extensively in Arabic tackling many issues and topics in the field of Egyptology and comparative religion. He is the author of Egypt knew no Pharaohs nor Israelites.
He writes regularly at many well-known online websites such as Dissident Voice and What Really Happened.
Dr. Ezzat is also an independent filmmaker. His debut film was back in 2011 The Annals of Egypt Revolution and in 2012 he made Tale of Osiris a short animation for children.
In 2013 his short The Pyramids: story of creation was screened at many international film festivals in Europe. And he is working now on his first documentary "Egypt knew no Pharaohs nor Israelites".
ATTENTION READERS
Due to the nature of independent content, VT cannot guarantee content validity.
We ask you to
Read Our Content Policy
so a clear comprehension of VT's independent non-censored media is understood and given its proper place in the world of news, opinion and media.
All content is owned by author exclusively. Expressed opinions are NOT necessarily the views of VT, other authors, affiliates, advertisers, sponsors, partners or technicians. Some content may be satirical in nature. All images within are full responsibility of author and NOT VT.
About VT
-
Read Full Policy Notice
-
Comment Policy