Hamid Karzai
THE LORD OF THE DRUGS
By Colonel Eugene Khrushchev (ret) STAFF WRITER/Editor
With great gusto Karzai used to 'play US like a fiddle'. Unabashed, he'll continue to treat Uncle Sam as a sugar daddy – until the White House has the guts to face this worst kept secret fairly & squarely.
US Administration should face the music now and do it fast; between the midterm-election stupendous shellacking and pending AfPak strategy review come December – if it wants to avoid another debacle, this time in Afghanistan.
The hangover from the hand over
Unwittingly, the current commander in chief has adopted not only the Pentagon chief holdover, but his predecessor's predilection for substituting policy for personality politics, especially in Pakistan & Afghanistan.
Remember the most 'indispensable ally' of the USA? That's right, general Musharraff. The Bush Administration had propped him up till the last day – only to reap 'the benefits' of unprecedented anti-American sentiments in Pakistan. Ditto to Karzai, as far as the inevitable dénouement is concerned.
The difference between the two is worlds apart but somehow it has escaped Obama's Afghan policy wonks: imported expat minion vs. home-grown native general, the poppy puppet vs. benign dictator, and the sly & capricious swindler vs. straight-shooting & dogmatic leader.
Obviously, Karzai is no match to Musharraff, but against heavy odds he somehow has outlived him politically and has surpassed him in the tail wags the dog chicanery vis-à-vis the White House presidents.
Despite the brazen record of flaunting, goading, cheating & blackmailing his political masters in Washington, Karzai Kabuli, has been neither 'indispensable' nor an 'ally' for anybody, anywhere, anytime.
This individual, as the Feds would say, has bamboozled his Langley case officers into suspension of disbelief, having sold the suckers on a fairy tale that in Afghanistan, free from Mother Teresa types, 'though he's a bastard, he's an American bastard', and, as one of a kind untouchable, he deserves an iron-clad protection & immunity for life from political reshuffling and criminal investigation.
What Wikileaks hasn't noticed, is that so called [absent] US strategy in Afghanistan, has been usurped into Karzai's strategy in and against America.
That's how the unsavory deal with the devil was clinched: import of American democracy in exchange for export of Afghan drugs.
Whatever you call this nefarious project, Drugs for Democracy, or Democracy for Drugs, you got the picture, and it's ugly either way.
What the State Department calls 3D vision, Defense, Democracy & Development, in CIA parlance that 3D vision stands, for the time being, for Destruction, Democracy & Drugs.
Long live the Lord of the Drugs, the Untouchable!
EUGENE KHRUSHCHEV'S VIDEO BLOG: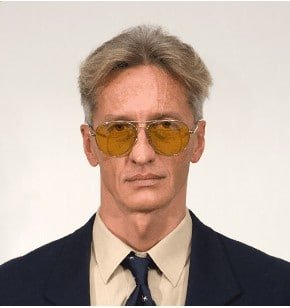 Colonel Evgeny Khrushchev, editorial board member of Veterans Today is also is the military analyst at Russia Today (RT)
Contrary to the family tradition, he didn't apply to Vladivostok Navy Academy to join the Pacific Fleet but enrolled in the Red Banner Institute specializing in Central Asian affairs.
Experience:  Afghanistan
PSYOPS officer of the 56th Airborne Assault Brigade in Gardez, Paktia, Democratic Republic of Afghanistan First Secretary of the Russian Embassy in the Islamic Republic of Afghanistan.
Yugoslavia
The Russian Airborne peace-keeping mission under the aegis of UNPROFOR.
The United States
The main mission: to promote rapport & rapprochement between Russian & American veterans, in close cohesion with US military attaché General Reppert and Special Forces General Metaxis.
* Led the 1st delegation of Soviet-Afghan Vets to the US at the invitation of VVA & VVC
* Addressed SOLIC Command and JFK Special Warfare School
* Consulted CBS 60 Minutes on the Soviet campaign in Afghanistan
* Interviewed by ABC 20/20 and Discovery Channel
* Featured by France Press, Boston Globe and USN& WR during the 1st Moscow putsch.
Inspired by Chinese strategy, Persian Sufi poetry and British cats; addicted to Country & Blues and muscle cars.
Favorite personal/personnel carrier – KA-50 Black Shark, due to financial & social constraints, settled for KTM 950 SM.
ATTENTION READERS
We See The World From All Sides and Want YOU To Be Fully Informed
In fact, intentional disinformation is a disgraceful scourge in media today. So to assuage any possible errant incorrect information posted herein, we strongly encourage you to seek corroboration from other non-VT sources before forming educated opinion. In addition, to get a clear comprehension of VT's independent non-censored media, please read our
Policies and Disclosures
.
Due to the nature of uncensored content posted by VT's fully independent international writers, VT cannot guarantee absolute validity. All content is owned by the author exclusively. Expressed opinions are NOT necessarily the views of VT, other authors, affiliates, advertisers, sponsors, partners, or technicians. Some content may be satirical in nature. All images are the full responsibility of the article author and NOT VT.
About VT
-
Comment Policy