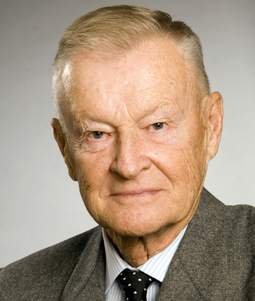 IS FORMER NATIONAL SECURITY ADVISOR, BRZEZINSKI "NOT" TALKING ABOUT ISRAEL?
By Gordon Duff STAFF WRITER/Senior Editor
This week, Judy Woodruff of PBS interviewed Zbigniew Brzezinski and Stephen Hadley, former national security advisers for presidents Carter and Bush.  The subject of the interview was Wikileaks.
Such interviews seldom reveal much, though Brzezinski is one of the most controversial figures of our times, tied to endless conspiracies and rumored to head many of the secret societies tasked with maintaining the New World Order.  The interview is available in full at PBS.  For the most part, Hadley offers little or nothing of substance, much as when he served as national security adviser to President George W. Bush.  Brzezinski, however, is another beast entirely.
The interview is edited, with little exception, as monologue by Brzezinski.
ZBIGNIEW BRZEZINSKI: But I think the most serious issues are not those which are getting the headlines right now. Who cares if Berlusconi is described as a clown. Most Italians agree with that. Who cares if Putin is described as an alpha dog? He probably is flattered by it.

The real issue is, who is feeding Wikipedia on this issue — Wiki — Wiki — WikiLeaks on this issue? They're getting a lot of information which seems trivial, inconsequential, but some of it seems surprisingly pointed. …The very pointed references to Arab leaders could have as their objective undermining their political credibility at home, because this kind of public identification of their hostility towards Iran could actually play against them at home.

Editor's note:  The use of the term, "pointed" is key.  This indicates two classes of information and also begins building a hypothesis to support "intent."  If there is "intent" in the leaks, then they are an intelligence operation, not a leak.

It's, rather, a question of whether WikiLeaks are being manipulated by interested parties that want to either complicate our relationship with other governments or want to undermine some governments, because some of these items that are being emphasized and have surfaced are very pointed.

And I wonder whether, in fact, there aren't some operations internationally, intelligence services, that are feeding stuff to WikiLeaks, because it is a unique opportunity to embarrass us, to embarrass our position, but also to undermine our relations with particular governments.

Editor's note: Brzezinsky goes exactly there, indicating his belief that Wikileaks is tied to an intelligence agency.  This is a full and direct challenge to the credibility of wikileaks showing no reservations whatsoever.

For example, leaving aside the personal gossip about Sarkozy or Berlusconi or Putin, the business about the Turks is clearly calculated in terms of its potential impact on disrupting the American-Turkish relationship….the top leaders, Erdogan and Davutoglu and so forth, are using some really, really, very sharp language.

JUDY WOODRUFF: But this is 250 — it's a quarter-of-a-million documents.

ZBIGNIEW BRZEZINSKI: Precisely.

JUDY WOODRUFF: How easy would it be to seed this to make sure that it was slanted a certain way?

ZBIGNIEW BRZEZINSKI: Seeding — seeding it is very easy.  I have no doubt that WikiLeaks is getting a lot of the stuff from sort of relatively unimportant sources, like the one that perhaps is identified on the air. But it may be getting stuff at the same time from interested intelligence parties who want to manipulate the process and achieve certain very specific objectives.

Editor's note:  Brzezinski's assertion is that "chickenfeed," things off the news, low level "junk" intel is being "seeded" by an intelligence service to serve an agenda with "very specific objectives."  Can anything be more clear?

STEPHEN HADLEY :  The — what we know or what has been said publicly is it looks like a data dump through a pretty junior-level person. So, in terms of that material, it looks like a data dump. Generally, in Washington, I have had the rule that, if there are two explanations, one is conspiracy and one is incompetence, you ought to go with incompetence. You will be right 90 percent of the time.

Editor's note:  The Obama administration withdrew the AIPAC spying convictions when it was clear that Stephen Hadley would be put on the stand by the defense.  Hadley's very close relationship with the defendants in this spy trial brings up a number of interesting questions which are not hard to answer if you read his response above.


ZBIGNIEW BRZEZINSKI: But, Steve, the other foreign intelligence services don't have to wait for me to make that suggestion.   I think they can think of it themselves, particularly after the first instance.
WHAT DOES ALL OF THIS MEAN?
Brzeznski is, by a mile, the tough guy in Washington, the best informed and the last person anyone wants to cross.  There is little question of this.  What ever is said, he is also someone who always knows what is going on and, though careful with his words, simply doesn't bother kissing up to special interest in a humiliating way like some others.
There are many ways this interview can be read but only one meaning can be gotten from what was clearly said.  Brzeznski, based on his analysis, is absolutely certain that Wikileaks is an intelligence operation and not, in any way, what it is said to be in the press.
PBS and Judy Woodruff carefully avoided any speculation about Israel but any examination of this set of documents and earlier "leaks," if we can call them that, and we really can't, leave little doubt about which country and which intelligence organization he is referring to.
Gordon Duff posted articles on VT from 2008 to 2022. He is a Marine combat veteran of the Vietnam War. A disabled veteran, he worked on veterans and POW issues for decades.
Gordon is an accredited diplomat and is generally accepted as one of the top global intelligence specialists. He manages the world's largest private intelligence organization and regularly consults with governments challenged by security issues.
Duff has traveled extensively, is published around the world, and is a regular guest on TV and radio in more than "several" countries. He is also a trained chef, wine enthusiast, avid motorcyclist, and gunsmith specializing in historical weapons and restoration. Business experience and interests are in energy and defense technology.
ATTENTION READERS
We See The World From All Sides and Want YOU To Be Fully Informed
In fact, intentional disinformation is a disgraceful scourge in media today. So to assuage any possible errant incorrect information posted herein, we strongly encourage you to seek corroboration from other non-VT sources before forming educated opinion. In addition, to get a clear comprehension of VT's independent non-censored media, please read our
Policies and Disclosures
.
Due to the nature of uncensored content posted by VT's fully independent international writers, VT cannot guarantee absolute validity. All content is owned by the author exclusively. Expressed opinions are NOT necessarily the views of VT, other authors, affiliates, advertisers, sponsors, partners, or technicians. Some content may be satirical in nature. All images are the full responsibility of the article author and NOT VT.
About VT
-
Comment Policy