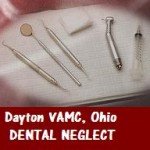 In early February Veterans Today (VT) reported that the Dayton VA Medical Center in Ohio was notifying Veterans who may have been exposed to Hepatitis or  HIV/AIDS.
Veteran's activist Darrell Hampton has been a thorn in the side of Dayton VAMC management long before this investigation began, and he has worked closely with investigative reporters at the Dayton Daily News.
In our last report, VT was not able to identify the Dayton VA Dentist involved, but the latest update from the Dayton Daily News now reveals who that dentist is Dr. Dwight M. Pemberton .
If any of our readers know any Veteran or family member who has used the Dayton VAMC over the past decade and had Dr. Pemberton as their dentist, please ensure they contact the VA for a simple blood test to see if they were exposed to Hepatitis, or HIV/AIDs, even if the Dayton VAMC does not contact you. If need be and folks are able, have the blood test screening done by a private physician off VA campus. If anyone is a military retiree who uses the Dayton VAMC have the screening done at the Wright-Patterson AFB Medical Center Laboratory. Folks will have to let their PCM know they may have been exposed to Hepatitis B, Hepatitis C or HIV and where.
The VA places the number of potential veterans exposed at a conservative 535, but we at VT refused to believe that between 1992 and July 2010 only 535 patients were treated by Dr. Pemberton. We are talking 18 years, and the VA wants us to believe that over a career of 18 years Dr. Pemberton has only seen 535 Veterans. Only a through VA Inspector General investigation can determine the full extent of how many patients lives were threatened.
As we mentioned before, the VA tends to view this as neglect warranting only Administrative action thus allowing Dr. Pemberton to retire, disappear, and the VA OIG investigation to blow over. Frankly, if 1, only 1 veteran is tested positive for any of these life threatening illnesses, WE view Dr. Pemberton's neglect as criminal acts that warrant criminal action not administrative.
ROBERT L. HANAFIN, Major, U.S. Air Force-Retired, U.S. Civil Service-Retired, Veterans Issues Editor, Veterans Today News Network.
Ohio State Dental Board Won't Let VA Dentist Retire His License, Pending Government Probe
SOURCE: Dayton Daily News Staff Writer Ben Sutherly,
According to Dayton Daily News Investigative Reporter Ben Sutherly, the Ohio State Dental Board on 25 Feb 2011 declined a request to retire the license of Dr. Dwight M. Pemberton the 81-year-old dentist whose infection control practices were at the heart of an Department of Veterans Affairs (DVA) investigation into whether 535 veterans were exposed to blood-borne pathogens at the Dayton VA Medical Center's dental clinic.
"The Board will not accept your request for retirement at this time," the board's executive director, Lili C. Reitz, wrote in a letter to Dr. Dwight M. Pemberton of Centerville. The letter did not give a reason for the denial.
"I can tell you that in the past couple years, the few requests for retirement that were not accepted were due to the fact that there was an active investigation ongoing," Reitz told the Dayton Daily News by e-mail.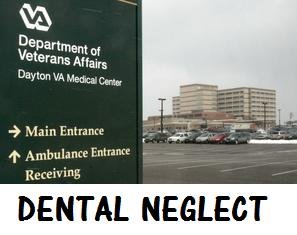 Dayton VA officials announced Feb. 8 that a dentist in its dental clinic failed to change latex gloves between appointments and sterilize dental instruments. At least 535 veterans are being offered free screenings to see if they were infected with Hepatitis B, Hepatitis C or HIV at the clinic between 1992 and July 2010.
Most have been contacted, a VA spokesman said last Friday.
The Dayton Daily News confirmed the dentist is Pemberton, who retired from the VA on Feb. 11. He had been at the Dayton VA since 1976, and was licensed in 1955. When contacted Friday, Pemberton declined comment.
We at VT agree with Veterans Activist Darrell Hampton who has been cooperating with the Dayton Daily News on this public investigation that there must be accountability and criminal justice for negligence of this magnitude. We strongly suggest that any Veterans whose live have been put in danger by Dr. Pemberton and the Dayton VAMC contact legal advice on litigation against Dr. Pemberton and the Dayton VAMC.
Readers are more than welcome to use the articles I've posted on Veterans Today, I've had to take a break from VT as Veterans Issues and Peace Activism Editor and staff writer due to personal medical reasons in our military family that take away too much time needed to properly express future stories or respond to readers in a timely manner.
My association with VT since its founding in 2004 has been a very rewarding experience for me.
Retired from both the Air Force and Civil Service. Went in the regular Army at 17 during Vietnam (1968), stayed in the Army Reserve to complete my eight year commitment in 1976. Served in Air Defense Artillery, and a Mechanized Infantry Division (4MID) at Fort Carson, Co. Used the GI Bill to go to college, worked full time at the VA, and non-scholarship Air Force 2-Year ROTC program for prior service military. Commissioned in the Air Force in 1977. Served as a Military Intelligence Officer from 1977 to 1994. Upon retirement I entered retail drugstore management training with Safeway Drugs Stores in California. Retail Sales Management was not my cup of tea, so I applied my former U.S. Civil Service status with the VA to get my foot in the door at the Justice Department, and later Department of the Navy retiring with disability from the Civil Service in 2000.
I've been with Veterans Today since the site originated. I'm now on the Editorial Board. I was also on the Editorial Board of Our Troops News Ladder another progressive leaning Veterans and Military Family news clearing house.
I remain married for over 45 years. I am both a Vietnam Era and Gulf War Veteran. I served on Okinawa and Fort Carson, Colorado during Vietnam and in the Office of the Air Force Inspector General at Norton AFB, CA during Desert Storm. I retired from the Air Force in 1994 having worked on the Air Staff and Defense Intelligence Agency at the Pentagon.
ATTENTION READERS
Due to the nature of independent content, VT cannot guarantee content validity.
We ask you to
Read Our Content Policy
so a clear comprehension of VT's independent non-censored media is understood and given its proper place in the world of news, opinion and media.
All content is owned by author exclusively. Expressed opinions are NOT necessarily the views of VT, other authors, affiliates, advertisers, sponsors, partners or technicians. Some content may be satirical in nature. All images within are full responsibility of author and NOT VT.
About VT
-
Read Full Policy Notice
-
Comment Policy