I believe it was sabotaged!
What really happened that terrible day in June 1994?
By Peter Eyre
Having worked with helicopter for some considerable time both operationally and in Search and Rescue I found this particular accident very distressing, especially as is the case that the crew is found guilty until proven guilty, unfortunately they are not here to tell their side of this story.
On the 2nd of June 1994 an RAF Chinook helicopter took off from Belfast Aldergrove Airport bound for a high level conference at Fort George, Nr Inverness, Scotland. Onboard were four very experienced crew members and 25 top level terrorism experts. The helicopter flew out over the sea in a north north-easterly direction towards the Mull of Kintyre, Scotland and crashed into the headland at approximately 1800 local time, killing all onboard. The aircraft tail number was ZD576 and crewed by Flt Lt Tapper (captain), Fl Lt Cook (co-pilot) with MALM Forbes and Sgt Hardie (crewman).
Every since this accident there have been many years of speculation but absolutely no one ever looked at the possibility of this helicopter being sabotaged, which I find quite remarkable, considering the fact that 25 high level terrorism experts were all onboard the same aircraft, which is clearly a no no in both military and civil aviation.
The timeline reads as follows:
June 1994: Chinook Helicopter departed Belfast and crashed at the Mull of Kintyre en route to Fort George, Nr Inverness, Scotland

1995: An RAF board of inquiry finds nothing to clearly indicate what caused the crash.

Based on the limited evidence, it says the wrong rate of climb was a contributory factor, although technical malfunction cannot be positively disproved.

However, two Air Marshalls who review the evidence find Flight Lieutenants Richard Cook and Jonathan Tapper had been grossly negligent.

1996: A fatal accident inquiry leaves open the question of what caused the accident, but the sheriff recommends the immediate installation of cockpit voice and accident data recorders.

May 1998: The Commons Defence Committee reports that the helicopter involved in the crash was not suffering from "fundamental flaws", but makes no judgement on the immediate cause of the crash.

May 1999: Computer Weekly publishes evidence – not available to crash investigators – that the helicopter's FADEC engine control software was not reliable and may have been the cause of the crash. Flt Lt Tapper is said by the magazine to have expressed concerns about the speed at which the Chinook's "full authority digital engine control" was being put into service.

July 2000: Prime Minister Tony Blair promises to look personally at the circumstances of the crash, but stresses he will not reopen the inquiry.

November 2000: Defence Secretary Geoff Hoon, backed by Mr Blair, again rejects fresh calls for a new inquiry.

Weeks later the Commons' Public Accounts Committee presents a report disputing the original inquiry's findings. It says there were repeated problems with the aircraft and the pilots should be exonerated, but the government insists the report is "superficial" and says "nothing new". Angry campaigners call the response a cover-up.

April 2001: Peers vote in favour of a House of Lords all-party inquiry into the crash, after the government bows to pressure and allows the vote for a fresh investigation to go ahead. The move is welcomed by Mike Tapper, father of Flt Lt Tapper, who has been campaigning to clear his son's name.

June 2001: Lord Jauncey of Tullichettle, a former Scottish appeal court judge, is named as chairman of a five-strong House of Lords committee to report on the crash early in 2002.

February 2002: The two RAF pilots are cleared of blame for the 1994 crash by Lord Jauncey's inquiry.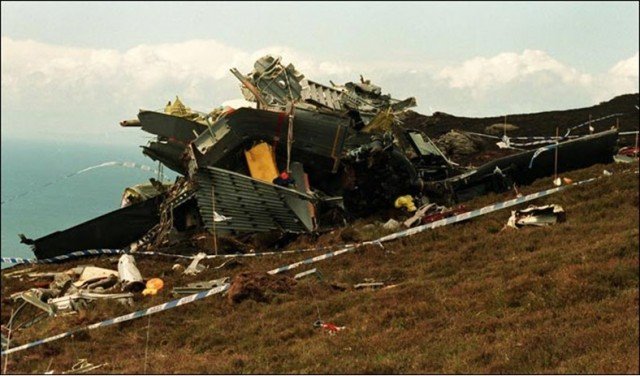 Now that I have given you overview on this tragic accident I will now discuss the contents of a conversation I had with an ex Intel Officer who worked for the Department of Trade and Industry.
Her name is Tara Andrea Davison although we believe her full birth name to be Tara Andrea Biggs-Davison daughter of Sir John Alec Biggs-Davison, Conservative MP now deceased. She was at some stage married to Peter Lilley's Brother but now divorced. She also paid some visits to Iraq carrying out other activities.
Ms Davison worked with the DTI for many years and also had access to No10 from time to time. She carried out research on illegal arms dealing. Tara apparently left the DTI with many files appertaining to illegal arms dealings etc which she hoped to present at the Iraq inquiry but her house was raided by the Derbyshire Police who took all her very sensitive documents and also many documents relating to the many fraudulent companies that were controlled by her. She was placed on bail which has since been extended and is due in Mid May this year 2011.
In Tara own words she was called upon to provide evidence of a sensitive nature regarding arms to Iraq to Sir John Chilcot for the Iraq Inquiry. A large team of police from Derbyshire raided her premises in North Wales in Mid January 2010. They seized all of her ex DTI papers and also all her business papers etc.
It just so happens that I was at the time also doing much media work regarding illegal arms dealings, conflicts/wars, the use of depleted uranium and helping Gordon Bowden to expose his findings on massive fraud in this country and overseas.
Gordon and I decided via M that we would make contact with her in the hope we could take sides with her and help in her case, whilst at the same time gain much information that was also to our advantage…….our approach was based on the fact that she was a very small fish as far as fraud goes but with her help we could possibly get the bigger boys.
Back to the story: On the 4th of August 2010 I made contact with her regarding a possible visitation and we exchanged a few thoughts on Intel etc and it was during this conversation that she gave reference to the Chinook accident in the Mull of Kintyre.
Tara told me that it was all done from her office. I asked her why would they do this and she went on to say that things were not going according to plan, as the government expected and that there were a few problems, when such things happen you remove the problem or the people.
The phone call lasted for some considerable time and on completion I telephoned Gordon Bowden and explained to him what Tara had said to me, he obviously was as shocked as I.
I reflected on this and over the next two months embarked on my own investigations having worked with helicopters for some considerable time. It was during this interim period I noticed that one of the original civil investigators was Captain Ralph Kohn, a pilot I once knew some years previously and took steps to make contact with him.
I initially made contact with Captain Kohn by phone and then by email as I always prefer to have such events recorded in writing; accordingly after receiving some contacts from Ralph I sent the following email:
From: PETER EYRE
Subject: Re: MOK Chinook crash
To: [email protected], [email protected]
Date: Thursday, 7 October, 2010, 10:37
Hello everyone I have just had a very long chat with Ralph regarding ZD576 accident etc
My background is airline operations, weather, search and rescue etc and have worked with two of the largest private sector companies i.e. BMA which is now BMI and also Bristow Helicopter etc….I was also in the Military working on Aircraft Carrier and many staff jobs including NATO HQ which covered a certain amount of Intel work etc
I happened to be talking to an ex civilian Intel operative about many topics and the Chinook crash came up in conversation and what I was told blows the whole current investigation right out of the window and therefore it is in your best interest to pursue this aspect.
For my part I investigate many strange events i.e. 9/11 etc etc as well as many other non aviation topics…….I write articles about many things, do TV and Radio from time to time and basically my theory is….investigate things yourself and once you are convinced of some wrong doings, conspiracy aspects or a total cover up then write about it and reveal the truth……this I have done many many times but because of the nature of the Chinook incident I had to give this some careful thought.
I have carried out my evaluation and noticed that in general the entire report from the military perspective was one big cover up…….there was so many conflicting reports about the weather, transponder code, in flight communications, electro magnetic field interference, witness reports etc that made the RAF report almost a mockery compared to the civil report as compiled and edited by Ralph.
Areas that should have been covered were not covered and more should have been done with the onshore witnesses etc which again did not add up……..I have been involved in flight planning, weather briefs with special experience in helicopter operations and the associated ATC etc.
A new enquiry must be totally independent if there is such a world and it has to be monitored by the likes of yourself, and I in particular would also like to participate in making sure that this inquiry is operating outside of the influence of the RAF and Military……which I think may be fairly impossible.
The information I discussed with Ralph this morning is one aspect that has received no consideration whatsoever….why not I really don't know……the other major aspect that I am very concerned about is that of aviation security and procedures and the fact that all this high profile guys all travelled on one aircraft is beyond common sense and for my part became part my input as this being and inside job…….I think the modern day term is "False Flag.
As you must appreciate the work I normally carry out is highly dangerous and thus entails constant monitoring at all levels of communications….including this one and therefore if you bring me onboard you also will become part of that web….if you see what I mean
This whole incident sounds so suspect it is beyond words and yet no one has looked at this….why?
So here I am and the next step is up to you all
Peter
---
End of communication
Unfortunately there had been little communication back, despite the fact that I had offered a totally different viewpoint as to the possible cause of this crash. However, I continued to communicate with those involved and at the same time spoke with my friend Gordon Bowden again, after completing my own investigation. Gordon was very firm with me when he said it is my duty of care to report this fact to the police and if I didn't he would. We then both decided to visit the Police HQ in Derby and make a statement, which we hoped would be under oath and fully recorded. This then prompted me to send another email to the group who dealt with the previous investigation as follows:
From "PETER EYRE"
To [email protected], [email protected], bigde[email protected], [email protected], [email protected]
Hello again I have been speaking with my friend who was the person I discussed my telephone conversion with concerning the call I had previously made to an ex Intel Operative some time ago.
My friend who is also ex RAF asked me what information I had found out about the crash and the circumstances, to which I replied, that there were so many grey areas that certainly did not make sense.
I went through everything with him (he knows that I will not make a statement until I myself am satisfied that something is deeply suspect)……he then reflected on my conversation with the Intel Operative and said that I am obliged to report this to the police.
Since my chat with him last night and more investigations I again rang him to be a witness to what I have been doing both in the past and up to the current time and likewise I do the same for him……..because the issues we both deal in are highly sensitive we have to do this for our own protection.
I have just been in touch with him at 1210 today and we will both go to the Police Station today to lodge a statement regarding my chat with this Intel Operative that, if true, implicates the authorities to this being an inside job. Either way we already know that the only reason this Chinook could have crashed was by some catastrophic event taking place at Waypoint A rendering the crew unable to correct what was happening to them.
So my conclusion is one of two events took place
1. The aircraft systems failed catastrophically and the crew were unable to override the problem manually resulting in the crash. Or
2. If my conversation with the Intel operative is correct then the aircraft was tampered with controlled by and arranged by a Government Agency who deliberately wanted the passengers onboard this Chinook removed. It was explained that some of those deceased may not have been moving the peace talks along the way the Government wanted and so such things can happen. The operative actually told me that the Chinook Incident was done from the operative's office.
This caused me deep concern, knowing that the deceased crew and their families had gone through hell in trying to clear them of neglect etc.
The phone call in question occurred on Wednesday the 4th of August 2010 and spread over a period of late morning to early afternoon. Soon after this I contacted the informant and thanked for the chat etc.
It has taken me some time to not only come to terms with this conversation but also the facts that this is high risk for me and those involved. I already am dealing in some very sensitive areas and this just adds more fuel to the existing fire and the associated risks.
For my part I also had to go through the whole incident in my own mind to see if I could convince myself that the accident to Chinook ZD576 was certainly not crew error.
As an ex aviation professional in Airline Operations, Flight Planning, Search and Rescue and also having worked for Bristow Helicopters in an ATC/SAR role I am now convinced that either of the above two were responsible for this accident.
I will get back to you all after I have been to the local police and I will have my friend with me as a witness to the event.
Would you all please acknowledge receipt of this email just in case something should happen to me or my friend
Best Regards
Peter Eyre
---
End of communications
I did ask Captain Kohn to acknowledge receipt of my email and he did so as per below:
From: Ralph Kohn <[email protected]>
Subject: RE: Chinook ZD576
To: "'PETER EYRE'" <[email protected]>
Date: Thursday, 7 October, 2010, 14:23
Peter
I acknowledge your intention of reporting the matter you told me about as explained hereunder, to the Police.
Ralph
---
Gordon and I then went to the Derby Police HQ the events of which are recorded below:
Re Chinook ZD576
Thursday 7th October 2010 19:53
From Peter Eyre
To [email protected], [email protected], bigde[email protected], [email protected], [email protected]
Hello Gentlemen Myself and my friend Gordon Bowden (Ex RAF) went to Derby Police HQ, St Mary's Wharf, Derby today to give information in relation to my email to you concerning the information I received over the phone ref the Chinook being an inside job.
The police first interviews Gordon Bowden who gave them an overall picture as to what he and I are doing on a broad range of issues.
Gordon then told them about the telephone conversation I had with an Ex Government Intel Operative and what that person said to me regarding the above accident. I then rang Gordon Bowden and discussed the conversation with him……this was some time ago.
The interview was recorded under incident number 620 of the 07/10/2010 and commenced at 1633 – 1747. The interviewing officers were DC Cyples Shoulder Number 1772 and DC Rigby Shoulder Number 1134.
When my turn came they did not have time to interview me and said they would arrange for a recorded interview to take place another day and would be in touch.
The general mannerism of the Police was rather blank and they said that they could not see us for a recorded interview unless the matter was of high importance……we both explained the risk to ourselves in raising this issue and so we want this visit recorded….that was done initially with Gordon and so the matter is now officially recorded.
I will let you know the next stage when I get my interview….they didn't appear too interested in the topic and both came away slightly deflated…..so we will see
Kind Regards   Peter Eyre           End of communications
---
In my frustration of trying to gain attention from anyone related to this inquiry I decided to send an email to key members of the Royal Aeronautical Society as per the email below:
Chinook ZD576
From Peter Eyre          Saturday 9th October, 2010 12:25
To [email protected], [email protected], [email protected], [email protected], [email protected], [email protected], [email protected], [email protected], [email protected], [email protected], [email protected], [email protected], [email protected], [email protected], [email protected], [email protected], [email protected], [email protected], [email protected], [email protected], [email protected], [email protected], [email protected], [email protected], [email protected], [email protected], [email protected], [email protected], [email protected], [email protected], [email protected], [email protected], [email protected], [email protected], [email protected], [email protected], [email protected], [email protected], [email protected], [email protected], [email protected], [email protected], [email protected], [email protected], d[email protected], [email protected], [email protected], [email protected], [email protected], [email protected], [email protected], [email protected], [email protected], [email protected], [email protected], [email protected], [email protected], [email protected], [email protected], [email protected], [email protected], [email protected], [email protected], [email protected], [email protected], [email protected], [email protected], [email protected] [email protected], [email protected], [email protected], [email protected], [email protected], [email protected], [email protected], contac[email protected], [email protected]
Ref Chinook ZD576 Crash Mull of Kintyre Scotland 2nd June 1994 New Inquiry to take place
Good Afternoon Everyone
I would like to bring to your attention the original conclusion handed down by Senior RAF Staff who found that the pilots caused the accident by flying into high ground through gross negligence.
As you may or may not know there were many grey areas leading up to this accident as well as conflicting conclusions between the civilian investigation team and the military investigation team.
For my part I am ex Senior Operations Staff having served with a large airline and also a very large helicopter company. My duties have covered all aspects of aviation with a focus on Operations, Flight Planning, Weather, Search and Rescue, Scheduling, Crewing, Maintenance Scheduling and aviation security. My position also allowed me to travel frequently on the flight deck jump seat checking flight plans en route. This function was also performed with helicopters having flown as S/N crew on both the flight deck and as loadmaster for freight runs, sling loads and search and rescue etc.
In addition to this I am also highly qualified in the Marine Industry having been a Senior Port Controller with a Master Certificate, carrying out functions that cover safe navigation of port and coastal approaches, radar, weather/cyclone advisory service. Search and Rescue etc.
This basically gave me much experience at flying in a coastal environment as well as the experience of coastal transit on the marine side in both the Royal Navy and in civil marine.
Before going into the reasons for sending this email I wish to point out my own concerns relating to this particular accident:
This particular type of Chinook (HC2) had a long history of problems which were known to the authorities and in particular Boscombe Down immediately prior to the accident. The very aircraft itself had also encountered serious problems prior to the day of the accident.
It is a common understanding that ZD576 was not a serviceable aircraft in the true sense and had this been a civilian Chinook it would never have been allowed to depart. In civil aviation we have in our operational manual what we call allowable deficiencies. This basically is a list of go or no go items.
The weather was typical coastal type weather with some hills shrouded in cloud or mist and it was obvious from the account of the Mr. Holbrook (the boat skipper) that visibility at sea level was reasonable. From my experience the cloud/mist on the coastal hills is continuously swirling around with a fluctuating cloud base. The fact that the lighthouse keeper did not have good visibility is because he was at a higher level and in a totally different position. Mr. Holbrook could see the surrounds of the lighthouse and the approaching helicopter.
As an expert in aviation security it is not normal for such people as Royal Family, VIP, and CEO/Directors to travel on the same aircraft in number for obvious reasons. Why was such a high profile group allowed to travel on one helicopter?
The Chinook departed Aldergrove as a VFR flight and did transit the northeast part of Northern Ireland before its sea transit to the Mull of Kintyre without incident.
The crew would have selected on their SatNav (whilst still at Aldergrove) their first waypoint which was A and also programmed in their second waypoint B etc.
As the crew visually monitored the approaching Mull of Kintyre headland they would have been extremely alert and ready to call ATC with a position report i.e. waypoint A and at the same time selected waypoint B.
A call to ATC was made but no response was given and one has to ask why not as this was a very special flight and the RAF would have been carrying out flight following procedures. One would also assume this was a position report and at that time would have selected waypoint B having also gone visual with the lighthouse.
One can therefore only assume at this moment something catastrophic occurred that took away the ability of the crew to control the helicopter. This can only lead to five possible causes – Catastrophic Failure of the control mechanism – Contamination of the Hydraulic System – FADEC failure – Interference to the aircraft by either outside or inside persons – Crew Error.
It is also common knowledge that the Mull of Kintyre is in itself a very secretive location used as a testing ground for advanced (next generation) high tech military aircraft as well as US Navy Seals. One would therefore assume that the area was monitored continuously by both the RAF and the US with their usual array of sophisticated tracking systems and radar etc.
There would have been other fishing boats around and one could ask the question how much effort was put into obtaining witnesses, how was the screening carried out and were all witnesses taken to their location on that day to display and explain what they saw or heard etc.
Why wasn't the possibility of sabotage or external control of the aircraft looked at more deeply? This has been discussed many times at other aircraft accidents but did not play a significant part in this inquiry. This can be in the form of what they call an outside job or an inside job. The status of the passengers would have certainly made this a possibility.
There are so many other grey areas to discuss but the above would be my initial concerns.
I would now like to reveal to you the contents of an email and message that I have distributed to the civilian investigators and to many other outlets. The matter has now been reported to the police after my own exhaustive investigation into this accident and the fact that what I heard during a telephone conversation was of concern to me.
This conversation was discussed at length with my friend, Gordon Bowden, with whom I have been doing much research and investigation on many topics. We both came to the same conclusion that being ex military and responsible citizens it is our duty of care to report this incident.
I have attempted to keep this at a civilian level and away from the government/political sectors until such time as those in the aviation business are fully aware of my thoughts and what I witnessed. I have obviously selected key members of the Royal Aeronautical Society for their knowledge and their integrity and also copied it to the investigation team.
You will find in the text the incident number from the police as evidence of our visitation. We both await formal recorded interviews, which hopefully will be sooner than later.
The purpose of this email is to influence the investigation teams and others into looking at the accident from a different perspective. Vital question remains unanswered and that is was this aircraft tampered with or controlled by inside/outside operatives, was it a catastrophic failure resulting in the crew inability to control the aircraft or was it simply pilots error (which appears to be most doubtful) based on the collective experience of the crew.
The operative who gave me the information is vital to this inquiry and must be cross examined in a court of law and in doing so will contribute significantly to the new inquiry.
Please find attached a summary of events that I compiled on the 7/10/2010
Finally I would just like our thoughts to focus of those that perished, namely: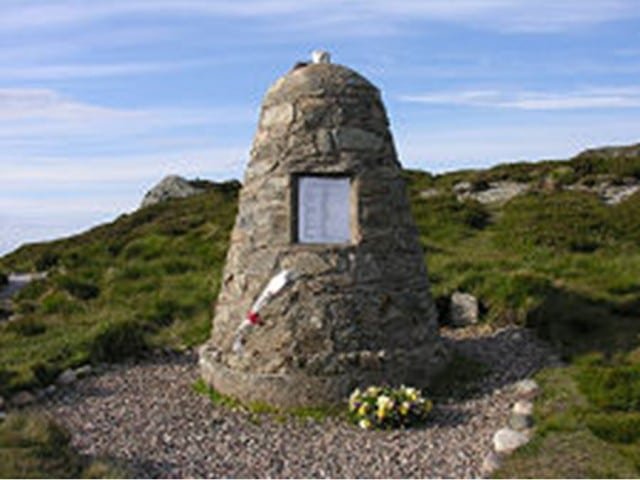 Crew of Chinook ZD576:
PILOT: F/LT JONATHAN P.TAPPER.
PILOT: F/LT RICHARD D.COOK.
LOADMASTER: M/SGT GRAHAM W.FORBES.
LOADMASTER: SGT KEVIN A.HARDIE.
Passengers: Asst Chief Constable: BRIAN FITZSIMONS. Det Chief Superintendant: DESMOND CONROY. Det Chief Superintendant: MAURICE NEILLY. Det Superintendant: PHILLIP DAVIDSON. Det Superintendant: ROBERT FOSTER. Det Superintendant: BILLY GWILLIAM. Det Superintendant: IAN PHOENIX . Det Chief Inspector: DENIS BUNTING. Det Inspector: STEPHEN DAVIDSON. Det Inspector: KEVIN MAGEE. Home Office CB-57: JOHN DEVERILL. COLONEL: CHRISTOPHER BILES. OBE. LT COLONEL: RICHARD GREGORY-SMITH. LT COLONEL: JOHN TOBIAS. LT COLONEL: GEORGE WILLIAMS. MAJOR: CHRISTOPHER J.DOCHERTY. MAJOR: ANTHONY HORNBY. MAJOR: GARY SPARKS. MAJOR: RICHARD ALLEN. MAJOR: ROY PUGH. ANNE JAMES. MARTIN DALTON. JOHN HAYNES. MICHAEL MALTBY. STEPHEN RICKARD. I look forward to any feedback or response from those addressed above.
Kind Regards
Peter Eyre – Aviation Consultant-Senior Airline/Helicopter Operations-SAR Coordinator
Sent 1225 9/10/2010
---
This collective email did not go down too well when I received the following response:
From: Simon Luxmoore <[email protected]>
Subject: Email regarding Chinook
To: [email protected]
Date: Tuesday, 12 October, 2010, 15:20
Dear Mr Eyre,
As Chief Executive of the Royal Aerospace Society I have it brought to my attention by a number of members that you have been circulating and email concerning 'Chinook' to what appears to be a wide distribution within the Society.
This has raised a significant amount of concern within the Society in general.
In order to understand just exactly who you are and where you are coming from, I would be grateful if you would contact me with some contact points and an explanation of the situation.
Sincerely,
Simon Luxmoore
---
My response to Mr Luxmore was as follows:
From: PETER EYRE <[email protected]>
Date: Tue, 12 Oct 2010 20:36:59 +0100 (BST)
To: Simon Luxmoore<[email protected]>
Subject: Re: Email regarding Chinook
Dear Mr Luxmoore Thank you very much for your quick response in reply to my rather long and complicated brief to your members and also to the civil investigation team.
Myself and my friend have been under much pressure in attempting to bring the contents of this email out into the public domain.
It has become clear that there is a distinct lack of motivation in attempting to get those that were involved in the initial investigation of the Chinook ZD576 to accept that the information that was passed to me during a private conversation could be factual.
I have no reason to believe that the informant, who previously held a position as a government intelligence officer, was not telling the truth. However I do appreciate the sensitivity of the information provided, and if true, the implications.
What I do find disturbing is that this aspect was not taken into account or if it was it was quickly brushed under the carpet by the military/government bodies.
As you know there is much, dare I say, total disagreement between the civil investigators and the military brass with many aspects of this investigation, result in a new investigation taking place.
I have a long history in both military and civil aviation (at senior operational level) and therefore consider myself to be of sound body and mind. It would certainly not be acceptable, as someone as already indicated that I dwell on the conspiracy theory.
I have had some connection with Intel myself in the past and also been involved in my normal airline duties in providing information to the AIB over some accidents that have happened during my tour of duty. I have also discussed my own theory in relation to multi sectors, crew hours, commercial brainwashing of pilots and some aspects of when two captains fly together etc etc. All in all a wealth of practical experience as well as flying in the jump seat many times checking flight plans and all associated en route problems etc.
This experience has covered long haul, short haul, VIP/Executive Jet and in particular helicopter operations and ATC/SAR etc.
With that out the way I will try to reduce what I have to say in bullet points as per below along with the action both myself and friend have taken to date. The reaction by the police was disgraceful to say the least and still we are both waiting to log this situation in a recorded interview, under oath etc. The basics have been revealed and given an incident number, which is given in the text below.
My purpose for communicating with your members was for the very reason, that up to the current time, we are drawing blanks. I beleive that with the integrity and respect carried by the RAS you would be in a position to look into this matter to ensure, that what I have disclosed, is received and acted upon. More importantly the fact that this angle should now form part of the new investigation.
I believe the aircraft wreckage is still under lock and key and can therefore be re examined.
See below for summary and bullet points etc
I look forward to your response.
Peter Eyre
---
Mr Luxmoore responded in a rather arrogant way :
From: [email protected] <[email protected]>
Subject: Re: Email regarding Chinook
To: "PETER EYRE" <[email protected]>
Date: Wednesday, 13 October, 2010, 7:02
Mr Eyre
Can you tell me who you are and what authority you believe you have to communicate with the Society's members on this or any other issue. This clearly has become vexatious both to the Society and its membership.
Simon Luxmoore
---
I once again emailed him again with the following:
Dear Mr Luxmoore
I appreciate your concern but you have to understand that if one finds oneself up against a wall, in wanting to report a matter that could influence the way in which an aviation accident is investigated, then one can only turn to those organisation or individuals who have respect in the industry.
I thus emailed the investigation team; those listed in the RAS and selected political figures as well as other third parties in order to generate a response.
Obviously I will continue to email many other people in the industry until such time as this matter is acknowledged and that collectively some pressure is applied to interview the person who made the initial statement.
The very fact that very senior and well respected civil aviators disagreed with the military panel is of great concern and as one would expect the crew were originally charged with gross neglect, which has since been waived.
The RAS prides itself in the contribution is makes to aeronautics as well as safety issue and standards etc. The recent event organised by the RAS in London – Human Factors, Emergency Response and Safety Management is typical of that contribution.
As part of my determination to make sure as many aviation/aeronautical/aerospace experts were informed, I selected organisations that were available via the public domain.
The civil and military aviation sectors are openly discussing events leading up to the crash and because of that concern, and the pressure from outside sources, the government has been forced to re investigate the crash of Chinook ZD576 (2 July 1994).
This is the last and final opportunity for the crew to be totally cleared and for the true reason as to what caused this crash to be revealed. No stone must remained unturned, which I am sure you agree.
This particular model of Chinook and the FADEC system had been causing major problems for the crews flying it and the Test Pilots at Boscombe Down had grounded this type just before the crash.
It is the duty of care for anyone associated with aviation, aeronautics or aerospace to report anything that could have contributed to this crash. That is exactly what I and my associate have done in reporting the matter to the police. However in doing so we have been received in a very unprofessional way.
You will see at the end of my previous email that I have already revealed exactly who I am and indicated to you my long standing experience in aviation.
The seriousness of this accident and the lack of receiving a professional response leave one with no choice but to email all those whom you respect in the industry and that is exactly what I have done.
The fact that 29 highly professional experts perished that day does not restrict one from communicating with anyone whom you can contact in the public domain and that is exactly what I have done.
Yours Sincerely
Peter Eyre – 2130 LT – 13/10/2010
---
Well as you would expect the arrogance continued in his further response:
From: [email protected] <[email protected]>
Subject: Re: Email regarding Chinook
To: "PETER EYRE" <[email protected]>
Date: Wednesday, 13 October, 2010, 22:23
Mr Eyre,
In the light of your latest correspondence and arising from a number of concerned requests that I have received from our members, I must formerly request that you cease contacting our membership further, using contact details obtained from RAeS originated sources.
Simon Luxmoore
Chief Executive
Cc John Balfour Hon Solicitor
David Couzens President
---
When your  dealing with such an important issue and with such a respected organisation you would expect a more favorable response. However, I was not put off by this self opinionated upstart and sent him this final email:
From Peter Eyre
Mr Luxmoore
I can assure you that I have no further requirement to contact the RAS.
As advised I am contacting many other organisations on the issues raised as I feel it is my duty of care to do so in order to maintain the highest level of safety and standards.
Having spent most of my life associated with aviation safety and security I can assure you that this matter will continue to be raised until a satisfactory response has been achieved.
During my time in both military and civilian aviation I had the unfortunate task of being part of both lifeboat and helicopter SAR…..later I became a  coordinator and had my own ATC/SAR centre. I became sickened (having recovered many victims) by the fact that in most cases the crew were or are "guilty until proven guilty" despite the many shortfalls on aviation safety and maintenance.
Maybe had you been through the same experience you also would possibly have taken a stance, just like me. However, it is easy to turn a blind eye and turn to the beaucracy and red tape by asking me "Can you tell me who you are and what authority you believe you have to communicate with the Society's members on this or any other issue..
I am sure the relatives of the deceased would be deeply upset by the general response from the many sectors that I have exhausted.
All communications have been recorded as evidence that I have attempted to bring this to the attention of as many people as is possible.
Peter Eyre
---
I found Mr. Luxmoore's comment rather ironic when one reads the following headlines:
"Royal Aeronautical Society fellows doubt safety of Chinook software"
I then received communications from Captain Ralph Kohn who obviously on reflection expressed an interest in my activities and sent the following message:
From: Ralph Kohn <[email protected]>
Subject: RE: Chinook ZD576
To: "'PETER EYRE'" <[email protected]>
Date: Thursday, 21 October, 2010, 0:10
Hi Peter,
Have you had any follow-up from the Police? How about the friend you went with to speak to them?
I saw you sent mail to many contacts in Australia . Are they people you worked with out there on the Chinook affair? I have written to Lord Philip and I hope he will hear what I say. It is much in his hands now to try to liberate the MAA and MAAIB from the MoD and make them really independent.
For your information and record, I attach my words to him on the subject, as reflected in a letter I wrote to the RAeS, in response to an article written by a professor Hayward . My letter is self explanatory.
I also wrote to him about Chinook Mark 2 Airworthiness failings and sent him a copy of a letter I had written to MoD in December 2009, which was never answered until I sent it to the new minister Dr Liam Fox, who responded. I just wanted to make sure Lord Philip saw it and read my covering memo to him, in  which I re-emphasise the Airworthiness failings point, on behalf of the writers of the Macdonald report (April 2000). Did you see it on the site I mentioned? The letter I refer to was in Addendum 4 (2010). The report is quite old now and a lot more has surfaced since, hence addendum 4.
I hope your campaign succeeds, as coming from another angle.  Ralph
From: PETER EYRE [mailto:[email protected]]
Sent: 21 October 2010 07:47
To: Ralph Kohn
Subject: RE: Chinook ZD576
Hello RalphFirst of all I would like to say how happy I was to have received an email from you as I have been banging my head against a brick wall since my last communications with you. At first I thought your initial response, after listening to my side of the story on the phone, was bordering on ridicule when you indicated that you can only act on fact and not conspiracy theory. "We will continue to follow the path we are treading, but without introducing conspiracy theories that cannot be proved for the moment. We deal in facts, so assumptions cannot be introduced without weakening our case at it now stands." As I have indicated to you already when a person provides information of this nature to me (That this was an inside job arranged via their department) and that person is not only an Intelligence Investigator but also acts as an advisor at the highest level, one has to take note. It is very easy to put this to bed very quickly by someone interviewing the person concerned. It this was done rather sooner than later then it would certainly give the investigators a new angle to investigate and possibly substantiate.
I am also somewhat shocked that more attention was not paid to the possibility of sabotage anyway based on the status of the passengers being carried. The very fact that all these very high Military, Intel, Security and Anti Terrorism guys were all flying on one aircraft is beyond belief.
I myself am ex security and this would not normally ever be allowed…. so again why didn't someone look at this angle and why was severe criticism not made of this flawed mistake……that in itself would add fire to the sabotage theory. It was obvious around this time that peace talks between  all those concerned was not moving along at the pace our government had hoped for. The Northern Ireland situation was become a thorn in the side with much pressure also coming from the US .
Having been connected with some level of Intel over many years I fully understand that if their is a major obstacle that is slowing down progress….then remove the obstacle……..I think enough said at this stage.
So that would be my first approach before even starting the new inquiry.
Secondly I agree with you that maintenance has always been an issue in all aspects of aviation both in the military and civilian sense. So in the event that my first theory is discounted, I totally agree that this has to be some other catastrophic failure that caused ZD576 to continue on track ahead of waypoint A.
I have read much information about this accident, especially the large file on Electro Magnetic Interference (EMI) or Radio Frequency Interference (RMI) and to some extend I found this a diversion from the main theme as to why the Chinook flew into the hillside.
Taking all things into account at the end of the day the Chinook had carried out a successful transition from Aldergrove, across the NE corner of Northern Ireland , followed by a sea transit up to Waypoint A. The very fact that all three on the flight deck were very experiences and also the fact that despite a general cloud base the aircraft was flying full VFR. They would have sighted the headland in good time and observed the cloud/mist shrouded hilltop.
The crew would have been extremely alert on the approach to the headland and would not have put the aircraft into danger, especially in the way indicated that she flew into the cloud/mist shrouded hilltop and that in their opinion the aircraft was climbing at a rate unable to clear the terrain.
AS you know yourself, having flowing to many coastal locations ,the weather is rather unique….the Channel Islands is a perfect example with an undulating cloud base from time to time and as the Chinook crew approach the turning point could have and would have made the turn to remain coastal of the western seaboard of the Mull of Kintyre.
Obviously at this critical moment they were not able to manually override the programmed waypoint (which when flying VFR they should have been able to do) having already gone visual with the headland.
One can therefore only conclude
1. That the crew did not have the ability to do a course correction at critical point A
2. That the aircraft was no longer under their control
3. That the FADEC caused major problems as it approached the headland and the height and workload of the crew did not allow them to take corrective measures
Another aspect (as an outsider) was the cross examination of the witnesses and were there more witnesses offshore besides the one vital witness. The report states that there were many fishing boats around at the time, which one would expect at such a coastal location.
So Ralph that's it basically. My friend and I did go to the Police and their attitude was rather disgraceful but believe me we will go back to them again and force this issue.
In my frustration I have written to many people and as you said the people from the RAS……I specifically made an attempt to reach those in Australia as I am of dual nationality and know of Australians great track record on safety, having worked there.
I was shocked by the attitude of the CEO of the RAS and advised him that I would put his response on record….arrogance does not wear well with me on safety issues such as this!
I would love to be part of the new team just to take part from the ground operational point of view, having been a very good researcher and investigator on other matter. I have a very long experience in all aspects of aviation, especially with helicopter operations having done ATC and COMSAR for a very large project in Australia.
I have also worked with the Police as a controller in the HQ and certainly know how to interview witnesses to get the satisfactory result……there is no question that the witness investigation could have been rigged to give just one point of view that would favour the MOD/RAF and at the same time released them of any failings.
Thank you again for responding. You have certainly given me hope in your response that maybe you yourself now have other thoughts.
Kind Regards
Peter Eyre Ex Senior Operations Staff (Airline/Helicopter Ops) & SAR Coordinator
---
Ralph then passed me contact details for the new board of inquiry:
From: Ralph Kohn <[email protected]>
Subject: RE: Chinook ZD576
To: "'PETER EYRE'" <[email protected]>
Date: Friday, 22 October, 2010, 14:34
Dear Peter,
I remain interested in the follow-up from the part of those you have contacted to alert them of your fears.
I still do not think that at this point in time, that your voice and ideas can be added to ours, which remain of manufacturing engineering standards nature, but let me offer to you the point of contact for you to use as an independent contributor. The Terms of reference for Lord Philip's review may be found at the following internet address and you can write to Mr Alex Passa at the address given at the end of the statement hereunder, to pass any comments you may wish to offer.
I continue to wish you well,
Do keep me in the picture if things develop at your end
With kind regards  Ralph
http://www.publications.parliament.uk/pa/cm201011/cmhansrd/cm100916/wmstext/100916m0001.htm
Mull of Kintyre Accident (Independent Review)
The Secretary of State for Defence (Dr Liam Fox): On 26 May this year, during the debate on the Queen's Speech, I confirmed that we would be honouring the pledge we made in opposition to hold an independent review of the evidence relating to the tragic accident on 2 June 1994 when a Chinook helicopter crashed at the Mull of Kintyre, killing all 29 people on board.
I am pleased to announce that the right hon. Lord Philip has agreed to conduct the review. Lord Philip, who retired in 2007 as a Lord of Session and Member of the Inner House and is a Privy Counsellor, brings a wealth of judicial experience to the task. He will be assisted in his work by a panel of three Privy Counsellors, all distinguished Parliamentarians: the Rt Hon Malcolm Bruce MP, the Rt Hon the Lord Forsyth of Drumlean and the Rt Hon the Baroness Liddell of Coatdyke.
The terms of reference of the review will be:
To examine all available evidence relating to the findings of the board of inquiry into the fatal accident at the Mull of Kintyre on 2 June 1994; and to report conclusions to the Secretary of State for Defence as soon as possible.
The review will be primarily an examination of the written record of the board of inquiry and of any other related evidence which it considers may throw light on the findings of the board. Lord Philip will, however, be happy to receive representations from individuals and groups with knowledge of the issues involved. Any person wishing to make contact with the review should
16 Sep 2010 : Column 54WS
write in the first instance to its Secretary, Mr Alex Passa, at The Mull of Kintyre Review, 1 Melville Crescent . Edinburgh EH3 7HW
---
I then had a conversation with DC Ahmed at Derby Police HQ who advised me that he had now handed over this case regarding the Chinook to the MoD. I then sent this email to Gordon Bowden for his records:
From Peter Eyre                                  2nd November 2010
To Gordon Bowden
GordonDC Ahmed rang me at 1430 – 1450.

He told me that the two DC's had spoken to me re the Chinook…I said not this was not the case that I had given a brief summary to them and that they said they would try and find out who could deal with me and Gordon and get back to me by the following Monday and this didn't happen.

I explain that senior police officers died in this crash and therefore the police should be concerned and also that anything to do with an air crash is a police matter and they are responsible for securing the scene etc…..if information of this nature is revealed then it certainly is a police matter ie sabotage or interference with an aircraft etc.

I futher explained my concern that I have now provided information to the new investigation board and still the Police have not interviewed me etc,

He explained that he took over the case for DC Cyples and DC Rigby on the 12/10/2010 and he has sat down with the above two DC's and also carried out many inquires on the matter as he needed to know who could deal with this…….he told me that he has now passed the information over to the MOD and is still waiting for any feedback and cannot do anymore for the time being……he said that if an interview did take place it would not be local but somewhere more applicable.

I requested that he notifies those concerned that the letter to the Civil Inquiry people has been delivered as we speak and that it is of concern to me that I still have not been interviewed….he said I was interviewed….I told him this was not an interview it was a brief overview of the contents of the call and that most of the interview was all about Gordon's Fraud information which was totally irrelevant with the reason for calling in at the station.

I told DC Ahmed that I have nothing against him and I appreciate that this is a heavy workload for people such as himself to deal with.

Inquiries continue

Peter
---
It was after Captain Ralph Kohn's response that mentally lifted me up a little as when you are dealing with such matters everyone thinks you are a conspiracy maniac…….on the contrary I double check everything myself before putting pen to paper as I realize its your reputation that is on the line. Feeling more optimistic than ever I responded to Ralph as follows:
From: PETER EYRE [mailto:[email protected]]
Sent: 04 November 2010 08:21
To: [email protected]
Cc: [email protected]
Subject: Fw: RE: Chinook ZD576
Hello again RalphWell as you would expect I don't give up easy so I am now speaking to my fourth Detective at the local police HQ and he, as are all the others scared of dealing with this issue so he's now past it onto the MOD……I told him that's a waste of time as the previous military inquiry was rigged anyway etc etc…..so we will see.I took your advice and wrote a letter….rather than posting it I had it hand delivered by a Scottish friend yesterday and also obtained a formal receipt.

Just thought I would keep you updated.

Please find attached as evidence.

Peter
---
Ralph's brief response:
From: Ralph Kohn <[email protected]>
Subject: RE: RE: Chinook ZD576
To: "'PETER EYRE'" <[email protected]>
Date: Thursday, 4 November, 2010, 11:12
Thanks Peter,
The MoD's reaction will be interesting
Ralph
---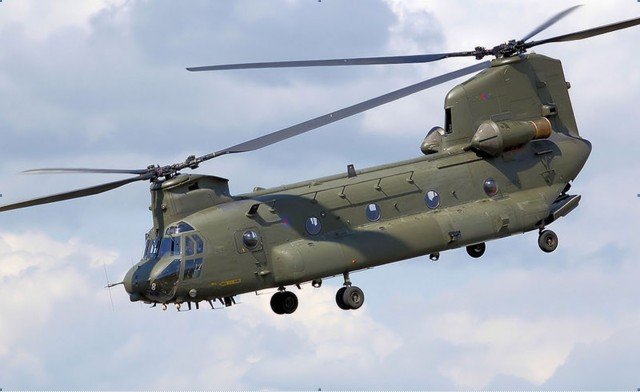 A copy of my evidence/letter to Lord Philip (the head of the new inquiry), which was hand delivered in Edinburgh, is shown below as well as the formal receipt obtained:
Further to all the emails and phone calls made in relation to this matter I have also discussed this accident with Chris Williamson MP at two surgeries and also in other correspondence and to date to no avail. One would think that such information would be of the highest priority but no one, including the police have any motivation to deal with this.
Here is my last communication to him on this topic:
Wednesday, 6 April, 2011 22:33
From Peter Eyre
[email protected], [email protected], [email protected], [email protected], [email protected], [email protected], [email protected], [email protected], [email protected], [email protected], [email protected]
To the Rt Hon Chris WilliamsonI have asked you for formal evidence that the issues raised by myself on the excessive use of Depleted Uranium in current and past areas of conflict i.e. Libya. Kuwait, Iraq, Afghanistan, North Pakistan, Lebanon, Gaza, Somalia, Yemen and now Libya have in actual fact been addressed as you indicated during your two surgeries.
You will also recall the discussion regarding the Crash of the Chinook in the Mull of Kintyre killing all 29 VIP passengers and the RAF Crew (who were initially blamed).
Some extremely senior Military, Police and MI5 were all onboard the same one helicopter as well as a very experienced special operations crew. In reality this would never be allowed at either Military or Civil level and is in itself extremely suspect….not to mention that possible sabotage was never looked at in the initial inquiry.
As you know a second inquiry is again underway and based on the information that I passed on to the local police (which was eventually passed on to the MoD) one would assume that this would be looked at in more detail and that I would have been interviewed regarding the information I have already supplied direct to the new Head of the Inquiry in Scotland (delivered by hand), to which I have received a written acknowledgement of receipt.
I have also submitted my own analysis of the crash along with some shortfalls which I myself observed in the original inquiry (having worked in the helicopter field for many years).
I have also spoken a few times to the head of the original Civilian Inquiry, Captain Ralph Kohn, whose team disagree with the MoD's original verdict.
I would therefore ask you to check on the status of this inquiry and if my statement is in the pipeline and will be considered along with new evidence that has since come to light.
Had this flight involved VIP's from the political sector one would assume that the inquiry would have been swift and accurate……unfortunately this has not been the case and certainly gives rise to the possibly of being an inside job, which is what my informant told me.
I did ask the question why did they die?……the response was that the Government were unhappy that the Northern Ireland Peace Talks were not moving along at the pace that they were seeking at the time………when you have a problem you remove the problem…..hence the death of 29 VIP's involved in the NI process and the RAF Crew!!
Finally I am shocked that the nature of the extremely serious massive fraud that Gordon and I  have briefed you on (amounting to billions of pounds, each and every year), plus the massive tax evasion still has not been addressed, despite the state of our economy and massive cut backs and job losses.
I have observed you, on many occasions (with your megaphone) protesting outside the Council Offices at the Conservative and Lib Dems cut backs in child centres etc and yet the root cause of our countries decline stemmed back during your parties term in office and the fraud that was and is still taking place in this country.
We have pointed out to you that forensic evidence on this massive corporate fraud, involving the Banks, Senior Political Figures and their Parties (amounting to billions of pounds per annum) is held by Gordon with copies distributed far and wide for security purposes and yet still no evidence that this issue has been raised in the Houses of Parliament.
Both Gordon and I again ask you to perform your duty, as our Parliamentary representative, in bringing these issues before Parliament in the interest of our nation and its current economy.
Your Sincerely
Peter Eyre
Gordon Bowden received a letter from Chris Williamson regarding matters that had been raised and one paragraph of that letter (dated 22nr March 2011) stated:
"I don't think ongoing correspondence with you on this issue is particularly productive. As you will appreciate I have over 70,000 other constituents in Derby North and many of them contact me with pressing personal concerns."
Well Mr. Rt Hon Williamson what would be more pressing than the massive fraud that is putting your constituents under great personal stress due to loss of jobs, loss of their homes and reductions in allowances and public sector services?
What would be more pressing than the use of Depleted Uranium by coalitions forces causing mass suffering to millions of people around the world, including our own country and also our own troops?
What would be more pressing than to investigate if the Chinook helicopter that crashed on the 2nd of June 1994 (Mull of Kintyre), killing its highly specialised crew and 25 VIP passengers (high level terrorism experts from the Police, Military and MI5) may have been sabotaged by our own government?
What I found suspicious and very distressing were the words used by the Chief Constable of Strathclyde Police, Leslie Sharp, when he made the following statement just hours after the crash:
"I make it clear that there is no reason whatsoever to suspect that we are dealing with anything other than a terrible tragic accident." Why would a person so senior make such a statement immediately after the crash and who gave him the authority to make this statement?  The circumstances and analysis is the duty of the investigation team and certainly not the Chief Constable…….I became deeply suspicious after his bold statement.
It should be noted that the Prime Minister at the time of the crash was John Major and the President of the Board of Trade was Michael Heseltine (now Lord Heseltine) who both were very keen to wind up the Northern Ireland Peace Talks after much pressure had been applied from the United States.
Peter Eyre – Middle East Consultant 12/4/2011     www.eyreinternational.com
ATTENTION READERS
We See The World From All Sides and Want YOU To Be Fully Informed
In fact, intentional disinformation is a disgraceful scourge in media today. So to assuage any possible errant incorrect information posted herein, we strongly encourage you to seek corroboration from other non-VT sources before forming an educated opinion.
About VT
-
Policies & Disclosures
-
Comment Policy
Due to the nature of uncensored content posted by VT's fully independent international writers, VT cannot guarantee absolute validity. All content is owned by the author exclusively. Expressed opinions are NOT necessarily the views of VT, other authors, affiliates, advertisers, sponsors, partners, or technicians. Some content may be satirical in nature. All images are the full responsibility of the article author and NOT VT.