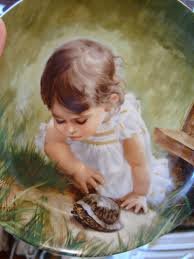 Mothers' Day Proclamation 2011 "Hope For The World"
Mothers' Day Proclamation: Julia Ward Howe, Boston, 1870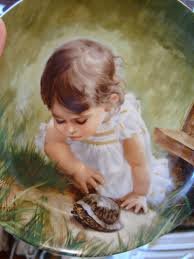 Message to all veterans, and citizaens across the world spectrum suffering under U.S. aggressions.  Simple inherent human self dignity expressed in a "Mothers Day Messsge".
Mother's Day was originally started after the Civil War, as a protest to the carnage of that war, by women who had lost their sons. Here is the original Mother's Day Proclamation from 1870, followed by a bit of history (or should I say "herstory"):
………………………………..
Arise, then, women of this day! Arise all women who have hearts,
whether our baptism be that of water or of fears!
Say firmly: "We will not have great questions decided by
irrelevant agencies. Our husbands shall not come to us, reeking
with carnage, for caresses and applause. Our sons shall not be
taken from us to unlearn all that we have been able to teach
them of charity, mercy and patience.
We women of one country will be too tender of those of another
country to allow our sons to be trained to injure theirs. From
the bosom of the devastated earth a voice goes up with our own.
It says "Disarm, Disarm! The sword of murder is not the balance
of justice."
Blood does not wipe our dishonor nor violence indicate possession.
As men have often forsaken the plow and the anvil at the summons
of war, let women now leave all that may be left of home for a
great and earnest day of counsel. Let them meet first, as women,
to bewail and commemorate the dead.
Let them then solemnly take counsel with each other as to the
means whereby the great human family can live in peace, each
bearing after their own time the sacred impress, not of Caesar,
but of God.

In the name of womanhood and of humanity, I earnestly ask that a
general congress of women without limit of nationality may be
appointed and held at some place deemed most convenient and at
the earliest period consistent with its objects, to promote the
alliance of the different nationalities, the amicable settlement
of international questions, the great and general interests of
peace.
-Julia Ward Howe
Boston
1870
The message is loud the direction is clear. Hope for Humanity becomes bleak  as America's 245 years of under performance, dismissive negative actions, refusal to  listen, ignoring basic reading, suppressing comprehension, documents deep underachievement!!
Tommy is a freelance contributing writer for 21st Century Reverse Pyramid AK47 Blog.
Tommy writes primarily about current global events that impacts each citizen and all individuals of our 21st Century world. Tommy volunteers for AK47 Blog does not shill for income has no silent investors or cryptic affiliations to any organizations or focus groups.
Tommy's freelance motivation is purely volunteer in nature and operates in conjunction with all collectively run media organizations. Working in solidarity with the international network of free and independent media centers and news outlets globally. Goals are to function as a organizational counter intuitive free unencumbered voice to the dominant MSM status quo.
Tommy's articles have beeen published throughout the global community in all languages.
.
ATTENTION READERS
Due to the nature of independent content, VT cannot guarantee content validity.
We ask you to
Read Our Content Policy
so a clear comprehension of VT's independent non-censored media is understood and given its proper place in the world of news, opinion and media.
All content is owned by author exclusively. Expressed opinions are NOT necessarily the views of VT, other authors, affiliates, advertisers, sponsors, partners or technicians. Some content may be satirical in nature. All images within are full responsibility of author and NOT VT.
About VT
-
Read Full Policy Notice
-
Comment Policy