Living with the Nakba revisionists- our sunshine is not for franchise.
by Tim King
(SALEM, Ore.) – Each year as we approach 15 May, Palestinians and humanitarians all over the world but particularly those in Palestine, observe the Nakba (Catastrophe) Day that marks Israel's 1948 creation in historic Palestine.
This happened 63 years ago. Fleeing the events of the Holocaust in Europe, those behind the establishment of Israel displaced more than 700,000 Palestinians, forcing them into different Arab countries, the West Bank, Gaza, and into graves.
More than 500 historic Palestinian villages were razed during the Nakba and the destruction of private property in Palestinian hands continues frequently to this very day. This behavior of Israel's led to almost five million Palestinians becoming refugees, many among them fully destitute,
Westerners regularly observe the tragedy represented by the Holocaust that wiped out human beings in Europe and Asia by the million.
There are endless movies, museums, school programs, and lists of resources for those who want to study the Holocaust and learn about this terrible time for Jewish people and many other cultures.
However in Israel if you seek to honor the Nakba event, the resources are limited to a pair of shiny silver handcuffs, though they might just use those terrible tie things that they like to bind the wrists of Iraqi citizens with.
Israel Rewriting History?
The 'Nakba bill' levies state fines against local authorities and state-funded bodies that organize or fund events commemorating the Palestinian 'catastrophe' of Israel's creation in 1948.
I agree that the numbers regarding the Holocaust could be different from what many claim, but nobody will ever convince me that it isn't the most atrocious catastrophe in world history. There is no way to put our minds around that kind of cruelty, and we believe this because we have been educated, the facts and figures and images have made us all an indirect witness to the Nazi savagery.
The Israeli government is outlawing observation of the Nakba, and I have to say that the connections between Nazi doctrine and Israel's politics are startling.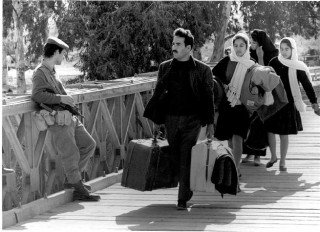 The obvious intent of this Israeli law is the denial of education, and let's just come out and say it: a dismissal of facts.
But what Israel would like to throw to the wind, refuses to take flight. The Palestinians will no more let this history slide into obscurity, than the Jews let the Holocaust fade from our minds.
It typifies the disrespect that the Palestinian population there is afforded. It doesn't amount to much. We already know that there are separate laws and roads and other governmental services for Jews and non-Jews, and that bigotry does not begin or end with the Palestinian Arabs.
Also in the gun sights of Israel 'hasbara' policy are Christians, and Jewish people who don't subscribe to the madness of Zionism. (Zionist Jews believe that they have a right of return to Israel through Biblical prophesy, and it is ironic because they in turn deny Palestinians the right of return)
Matters like this should never arise. They frustrate and aggravate and fail to address responsibly or adequately, the terrible tragedy of the theft of Palestine, based on Israel's establishment.
On the 23rd of March this year, Israeli media reported the Israeli parliament's passage of two bills that ban events commemorating the Nakba and restrict residency in the Galilee and Negev.
The 'Nakba bill' levies state fines against local authorities and state-funded bodies that organize or fund events commemorating the Palestinian 'catastrophe' of Israel's creation in 1948.
The bill was criticized for vague language that prohibits any activity "which would entail undermining the foundations of the state and contradict its values."
The bill, proposed by lawmakers from the right-wing party Yisrael Beiteinu, was revised from a three-year prison sentence to a fine of three times the event's cost, which would double if it is violated again within two years.
That is not the only proposed change to existing law. A second bill establishes 'admissions committees' for communities of less than 400 families in the Galilee and Negev.
Ma'an News Agency writes:The committees are legally authorized to reject potential residents based on a number of criteria, including failing to fit in with the community's "socio-cultural" character.

The bill was also revised from its original form, proposed by Yisrael Beiteinu and opposition party Kadima, in which its provisions were not restricted to the Galilee and Negev, nor a maximum size of 400 families. An amendment was added banning rejecting residents based on "race, religion, nationality or physical handicap."

The Nakba bill was supported by 37 members of the Israeli parliament, the Knesset, and opposed by 25, and the residency bill passed by 35 to 20.

The bills sparked furious debates on the Knesset floor, with United Arab List parliamentarians slamming the bill as racist and uproar over allusions to Nazi persecution of Jews, with Knesset member Uri Ariel of National Union yelling at UAL lawmakers, "Go back to Ramallah," according to reports in the Israeli press.

After the bill passed, the Association for Civil Rights in Israel immediately filed a petition claiming the bill sanctions discrimination against Arabs, Mizrahi Jews, amongst others, referring to cases in which members of these communities were rejected by admission committees without explanation.

The following Sunday, more than a dozen Israeli intellectuals issued a statement criticizing the Nakba bill as against "the principle of separation of powers."
Another person who was aboard the Mavi Marmara just less than a year ago as it was ruthlessly attacked by the Israelis, is Haneen Zoabi, Palestinian member of the Knesset.
She told The Electronic Intifada: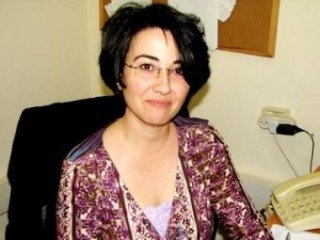 "Law will not influence the way we commemorate the Nakba. On the contrary, we must prove to our people and to the state that we will not be afraid from this law and that this will not succeed in oppressing our feeling or our identity. We will commemorate the Nakba in a much more impressive way this year than we ever did."
Zoabi continued, "This is a kind of law to control our memory, to control our collective memory. It's a very stupid law which punishes our feelings. It seems that the history of the victim is threatening the Zionist state,"
Elected in 2009, this Arab Knesset member represents the Balad party (National Democratic Alliance). She is the first woman to be elected on the list of an Arab party in Israel. She was one of 25 members of the Israeli Knesset (MKs) to vote against the bill on 22 March, compared to 37 MKs who voted in favor of it.
"The Nakba is not just part of the Palestinian history," Zoabi explained."
"It's also part of the Jewish history of this land. Because you need two in order to make Nakba. You need the victim and you need the oppressor. It was the Israelis who expelled the Palestinians and destroyed their towns and their villages and stole their land."
Human being tend to not take things like this in stride, There are simply too many wound up activists, millions of pissed off Arabs in the Middle east and worldwide, the dissenting Knesset members, the opinions of reknowned scholars, and then that nagging element called "world opinion."
Response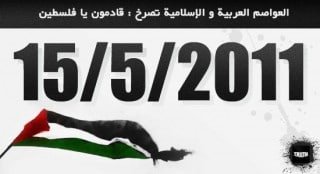 This business of outlawing the observation of tragedy, particularly an event that led to such a massive Diaspora, is in part what has led to the Third Intifada which kicks off in just a few hours.
Israel has pushed and pushed and remained relentless in its pursuits of subjugating the native Palestinians, who had always lived with indigenous Middle east Jews throughout history, right up until the Nakba in 1948.
There are many interesting developments taking place. Turkey has officially requested the names of the Israeli Defence Forces soldiers who stormed last year's Freedom Flotilla, killing nine unarmed peace activists in international waters, who were passenters and crew of the Mavi Marmara which our writer Ken O'Keefe of Gaza, was aboard.
This is particularly interesting because a film released a few months ago, "Valley of the Wolves- Palestine", is specifically about a Turkish 'Rambo' style character who, along with his team, hunts down the IDF military assassins that attacked the Mavi Marmara, and blows them right into oblivion.
Never has a film shown so many members of the Israeli military being killed.
After losing nine citizens to Israeli bullets last year, Turkey's government remains extremely supportive of Palestine, and it isn't alone.
Egyptian activists will protest the illegal Israeli siege on Gaza, vowing to express their solidarity with the Palestinians living under Israeli occupation.
And don't forget the bond of brotherhood that exists between all of today's Revolutionaries and Resistance fighters in the Middle east.
They have been fully exploited and violently treated for too long. It might be time to put the seatbelt on.
Israel's decision to outlaw observation of the Nakba is an outrage; it bespeaks a hate for those who are different.
It also is perfectly consistent with the apartheid laws that Israel expressly enacted to maintain a degree of prejudicial control over a population that lived on the land now called 'Israel' for hundreds and hundreds of years.
We are raised to understand that this type of treatment for human beings is not acceptable, but is one group's needs ever more important than the next?
The Israelis will tell you that yes, their needs are more important than the Palestinians, that is because they are raised to believe they are literally superior, and we 'Goyam' are here to serve them. This is Zionism, and it absolutely does not represent the belief system of every Jewish person. In fact more Jews than ever are speaking out and verbalizing the disassociation with the Zionists, inspired by Theodore Hertzl, who had been an anti-semite prior to becoming the founding Godfather of the modern Zionist movement.
Maslow's hierarchy of needs
For me, all of this discussion; the establishment of a nation on other people's land, the resulting Diaspora that continues in force today, inevitably leads back to Maslow's hierarchy of needs; a theory in psychology, proposed by Abraham Maslow in his 1943 paper A Theory of Human Motivation.
Many psychology students are familiar with Abraham Maslow's hierarchy of needs; it is a theory of psychology that Maslow proposed in his 1943 paper, A Theory of Human Motivation.
Wikipedia describes Maslow's hierarchy of needs as a pyramid consisting of five levels:
The lowest level is associated with physiological needs, while the uppermost level is associated with self-actualization needs, particularly those related to identity and purpose.
The higher needs in this hierarchy only come into focus when the lower needs in the pyramid are met. Once an individual has moved upwards to the next level, needs in the lower level will no longer be prioritized. If a lower set of needs is no longer be met, the individual will temporarily re-prioritize those needs by focusing attention on the unfulfilled needs, but will not permanently regress to the lower level.
For instance, a businessman at the esteem level who is diagnosed with cancer will spend a great deal of time concentrating on his health (physiological needs), but will continue to value his work performance (esteem needs) and will likely return to work during periods of remission.
2011 copyright — Tim King
RELATED VIDEOS:
The Beauty of Palestine
Submitted by: Mazin Qumsiyeh
http://www.youtube.com/watch?v=XtzXPcQu41g
Al-Walaja story
Part 1 http://www.youtube.com/watch?v=gcodiFkotgk
Part 2 http://www.youtube.com/watch?v=HBeztx5Lcv8
Part 3 http://www.youtube.com/watch?v=2mramhyCQlI
Israeli Apartheid and The Nakba
Produced by: Anthony Lawson
ATTENTION READERS
We See The World From All Sides and Want YOU To Be Fully Informed
In fact, intentional disinformation is a disgraceful scourge in media today. So to assuage any possible errant incorrect information posted herein, we strongly encourage you to seek corroboration from other non-VT sources before forming educated opinion. In addition, to get a clear comprehension of VT's independent non-censored media, please read our
Policies and Disclosures
.
Due to the nature of uncensored content posted by VT's fully independent international writers, VT cannot guarantee absolute validity. All content is owned by the author exclusively. Expressed opinions are NOT necessarily the views of VT, other authors, affiliates, advertisers, sponsors, partners, or technicians. Some content may be satirical in nature. All images are the full responsibility of the article author and NOT VT.
About VT
-
Comment Policy