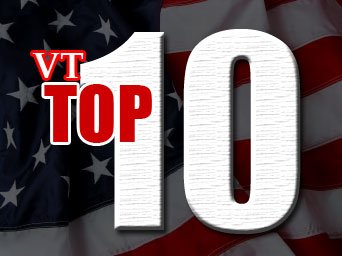 Veterans! Here's your Top 10 News stories of the day compiled from the latest sources
We encourage you to browse our list so that you can take what you want and keep what you need
Have you Heard?

Over the past few years I have heard how some Veterans with disabilities had embarrassing issues while going through security check points at airports. The below information was posted on PVA's Website a few weeks ago and I believe all Veterans should be made aware of this program offered by TSA. 

TSA Expands Wounded Warrior Security Program to All Veterans

Many Paralyzed Veterans of America (Paralyzed Veterans) members have made complaints about problems with airport security, such as being requested to get out of their wheelchairs, remove their shoes, or display personal medical devices. Now an existing Transportation Security Administration (TSA) program for injured service members has recently been expanded to permit all veterans to proceed through security safely and with dignity.

Initially, the TSA worked with the Department of Defense (DOD) to create a program to ease the airport screening process for injured service members. Since 2005, DOD's Military Severely Injured Joint Services Operations Center Program has included TSA staff on a 24-hour, 7-day a week basis. When an injured service member provided flight information to the center, TSA staff would guide the passenger through the security process. The TSA liaison officer notified the appropriate federal security director at relevant airports to ensure that any security screening required at those airports would be conducted by TSA screening experts with empathy and respect.

Recently, this program became available to all veterans, so anyone who has served in the military can take advantage. The veteran or service member should contact the Operations Center's 24–72 hours before a confirmed flight at the toll-free number (888) 262-2396 with flight information. The passenger may also email the call center at [email protected] with the itinerary. Callers will be connected to a TSA liaison officer who will notify security officials as described above. The hotline will not be able to assist if the call is more than 72 hours or less than 24 hours before the flight is scheduled to leave before the flight is scheduled to leave.

Several Paralyzed Veterans members have used this program with positive results and good things to say about TSA!
More Veterans News
Turning to the feds. Pueblo Chieftain Long and White met with representatives of the US Department of Veterans Affairs and the US Department of Interior in addition to Colorado's congressional delegation to discuss options for Fort Lyon's future. "The Bent County Development Foundation and …
Defense, VA To Share Health Record System For Service Members And Vets. Washington Post "Members of a Senate committee expressed concern Wednesday that reforms taken by the departments of Defense and Veterans Affairs have done little to cut the maze of bureaucracy experienced by many service members and veterans trying to navigate the military health-care system." But George Peach Taylor Jr., "deputy assistant secretary of defense for force health protection and readiness, said the Pentagon and VA have 'made demonstrable progress' in repairing the problems." Meanwhile, members of the House and Senate veterans and appropriations committees recently received copies of an agreement between VA Secretary Eric Shinseki and DOD Secretary Robert Gates that sets the framework for an Integrated Lifetime Electronic Record to be used by both agencies.
Classified Documents Turned Over Related To Leaking McMurdo Nuclear Plant And Cancer Claims. WEWS-TV "An exclusive 5 On Your Side investigation has found new evidence connected to a leaking nuclear power plant" in Antarctica run by the US Navy "that's led to a review of classified government documents" by the US Department of Veterans Affairs, in order to determine if some Navy vets are entitled to disability benefits. The story "first surfaced in a NewsChannel5 report that aired March 2 and detailed cancer claims by Navy veterans serving at McMurdo Station, Antarctica, during the 1960s and 70s." According to WEWS, both VA Secretary Eric Shinseki and Defense Secretary Robert Gates have been asked to investigate the matter.
South Korea Probes Second Report Of US Army Chemical Dumping. Reuters South Korea began a second investigation into whether the US dumped toxic chemicals at the former US base in Bucheon. United States Forces Korea (USFK) spokeswoman Cenethea Lofbom said that the US has no responsibility for the condition of installations after they've been returned to South Korea. Stars And Stripes reports that retired Master Sgt. Ray Bows wrote in "a comment in May 2004 on the Korean War Project website that…the US buried hundreds of gallons of chemicals at Camp Mercer," and his statements "attracted widespread attention in South Korean media this week following recent allegations that the US buried the defoliant Agent Orange at another base, Camp Carroll, in 1978."
US Army Acknowledges It Buried Agent Orange In South Korea. KPHO-TV Steve House, the veteran who revealed he helped bury Agent Orange on a military base in South Korea, "has been living in fear since the veteran broke ranks to clear his conscious." On Monday the US Army acknowledged "that it buried chemicals on the bases in South Korea three decades ago." House said, "I've wanted the government to take care of this nightmare I've had to live with for the last 30 years."
Ferguson Returns To Island Council After Hospital Stay. Hilton Head Island (SC) Packet "Hilton Head Island Councilman Bill Ferguson has resumed his town duties after being hospitalized May 3″ at the Veterans Affairs hospital in Charleston, South Carolina. The "native-islander and Vietnam veteran said he feels better now that he's 'sticking to' his medication for several illnesses, including diabetes and exposure to Agent Orange during his military service. 'I wasn't taking them. … I realize and I need to be careful and prudent with my medications,'" Ferguson said on Wednesday.
Senators Tell VA To Reduce Veteran Suicides. McClatchy "With veterans now accounting for one of every five suicides in the nation, the Department of Veterans Affairs is under pressure from the courts and Congress to fix its mental health services in an attempt to curb the death toll." On Capitol Hill, when the Senate Veterans Affairs Committee "took up the issue Wednesday, senators made it clear that they expect the VA to improve its performance." But Antonette Zeiss, the acting deputy chief officer of mental health services with the VA's Office of Patient Care Services, defended the department, saying its suicide hotline has referred over 55,000 veterans to local VA suicide prevention coordinators for same-day or next-day service. The Defense Department was also defended in front of the panel when George Taylor, DOD's deputy assistant secretary of defense for force health protection and readiness, "said the department had succeeded in slowing the steady increases in suicides that began in 2006."
Two VA Hospitals Involved With Project Healing Waters. Sourdough (AK) Sentinel "Sgt. Juan Aguilar of the Warrior Transition Battalion on Joint Base Elmendorf-Richardson has been wounded twice during deployments, once in Afghanistan and once in Iraq. He was first introduced to Project Healing Waters in Seattle, Wash., in 2009, while he was receiving treatment at the VA facility there." Damon Blankenship, an instructor with the program, told the Sentinel that Project Healing Waters "meets Thursdays from 4 p.m. until 6 on the second floor of the Veterans Administration hospital" in Anchorage, Alaska.
Vets Assisting Missouri Tornado Victims. NBC Nightly News A group of Iraq and Afghanistan veterans that has volunteered to help victims of the recent tornado in Joplin, Missouri. The vets belong to Team Rubicon, which is in Missouri on a "special two-part mission: To aid not just those in need, but to help themselves transition from a life of war to one of peace."
News Notes: May 25. Omaha World-Herald "The Omaha VA Medical Center will celebrate Friday the grand opening and ribbon cutting for the new Veterans Resource & Referral Center," including an open house and ribbon cutting. Staff at the "center will assist homeless veterans and those at risk of becoming homeless with a variety of resources."
New, Larger Veterans Clinic Opening In Yuma Next Year, Veterans, Clinic, Care. Yuma Sun "A new, larger Veterans Administration clinic will provide eligible Yuma veterans with health care services they haven't been able to get here. 'Yuma veterans will now be able to get the health care they need, when they need it,' said Sally J. Petty, chief of community clinics for the Southern Arizona VA Healthcare system in Tucson." The Sun added, "Speaking to veterans and their spouses at the American Legion Post 19 on Wednesday, Petty said the current clinic, located at 2555 E. Gila Ridge Road and about 3,925 square feet, will be replaced by a larger clinic, that will be 14,000 square feet, occupying what used to be Miller's Outpost, in the shopping mall at 3111 S. 4th Ave."
VA Hosts Job Fair In Leavenworth Thursday To Fill 400 Positions. Kansas City Star "The Department of Veteran Affairs will hold three informational sessions Thursday in Leavenworth to highlight job opportunities at the new Central Plains Consolidated Patient Account Center," which plans to hire about 400 employees. "The Central Plains complex is on the grounds of the Leavenworth VA Medical Center."
Walking, Rolling For A Good Cause At Battle Creek VA. Battle Creek Enquirer "Many walks and runs try to benefit one cause, but on June 2, the Battle Creek VA Medical Center will hold a walk that takes on two causes. The VA2K Walk and Roll event…works to raise support for both employee wellness and homeless veterans." The hospital expects to "have a good turnout that includes staff, partners in the community that provide for homeless veterans, veteran service organizations and veterans themselves."
Man Fights VA For ALS Help. WAAY-TV Air Force veteran Lee Persing, who has Amyotrophic Lateral Sclerosis, "has continually struggled with the VA to get the treatment he needs." Despite a law enacted under President George W. Bush "mandating the VA to process ALS claims from veterans immediately," he "says the VA has failed to follow that law." Even after sending a letter to the President and the secretary of the Veterans Affairs, "Persing says the response was disheartening and delayed." According to Persing he got the "perception that if they just bolstered on long enough that we'd just give up." Still, Persing says, "My beef isn't with the military, or with the medical side of the VA; it's the Claims Processing that the VA doesn't do in a timely manner."
Report: Overt Bias Against Women Has Faded In Government, But Issues Of Pay And Promotion Remain. Washington Post A report by the US Merit Systems Protection Board found that "women working in the federal government are no longer victims of overt discrimination but are still paid less than men in similar jobs and are less likely to become supervisors." While women's median salary has climbed since 1991, "the persistent wage gap concerned the merit board." Meanwhile, a Partnership for Public Service report "found that women are less likely than men to think they have the power to make and be consulted on decisions at work" and are "more skeptical than men that arbitrary actions, favoritism and political coercion are not tolerated in the workplace." The Post adds, "the widest gaps between women and men were felt at the Veterans Affairs Department, Equal Employment Opportunity Commission and the Nuclear Regulatory Commission."
Groundskeepers At Veterans Cemetery Work Year-round To Honor Fallen. Detroit Free Press "Groundskeepers at the Great Lakes National Cemetery in Holly fight the elements every day to keep the grounds in perfect order." The "caretakers at the veterans cemetery are getting ready for Memorial Day. Fixing flags, laying wood chips and cutting grass are just some of the last-minute preparations for the thousands of people expected to visit the grounds this weekend."
SC City Where Civil War Began Can Lay A Claim To Nation's 1st Memorial Day Observance.
AP
Kids Get Close-up Look At The Civil War.
Elmira (NY) Star-Gazette
VA Cemeteries Confronted With Increased Demand.
Hilton Head Island (SC) Packet
Push Is On For Local VA Clinic.
Crawford County (MI) Avalanche
ATTENTION READERS
Due to the nature of independent content, VT cannot guarantee content validity.
We ask you to
Read Our Content Policy
so a clear comprehension of VT's independent non-censored media is understood and given its proper place in the world of news, opinion and media.
All content is owned by author exclusively. Expressed opinions are NOT necessarily the views of VT, other authors, affiliates, advertisers, sponsors, partners or technicians. Some content may be satirical in nature. All images within are full responsibility of author and NOT VT.
About VT
-
Read Full Policy Notice
-
Comment Policy