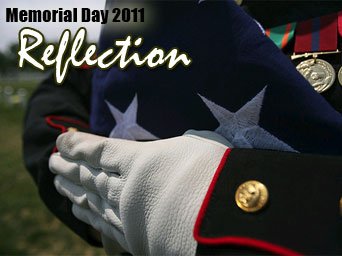 As we remember prisoners of wars and missing in action and those that gave their all, their very lives in war.  Let us remember also the veterans- the Atomic Veterans, the Agent Orange Veterans, the Gulf War illness veterans, the Burn Pits and veterans who are ill from OIF and OEF. 
It is sad that our nation can not remember those that came back with physical injuries after serving in the toxic exposures of war.  Watching the news items this weekend and I only saw one that addressed that real deadly fact that the politicans and Generals let it fester!  The article is "War Takes Toll on Valley Families"   
 
They knowingly let this happen and it is up to the ill and sick veterans and their families to make a stand and go to congress and fight for recognition.  It is a tragedy that leaves a huge black mark on our country that we all allow this to continue!  Hundreds of thousands suffer and are ill for years after and try to get help from their government and are denied year in and year out.
If you have a visible injury or PTSD then they hear you but we are truly abandoning the veterans with these deadly exposures that die early in life.  These veterans' families are not invited to DC and the arms of the DOD or VA do not offer them any solace or recognition.  Thousands of the widows, widowers, their children, their family members that live through this nightmare are left abandoned!
How long do the veterans that are affected have to fight this battle without a unified group behind them? 
How many of them have ended up with divorces and extranged from their families that can not bear the full burden without their own governments full and complete acknowledgement?
 How long do these veterans suffer and end up ill and homeless? 
This is truly the NATIONAL TRAGEDY that is the hush hush of a fully dysfunctional government family!
 
Not once during all the speeches do you hear the words those that return ill from the deadly exposures!  Not once do you see their family members raised up and comforted by a nation as a whole.
 
This is a traversty that history fails to recognize.  How long before history will be changed is truly up to each citizen in this country to give voice and each official of the government, be it the individual US Representatives or the US Senators that know full well this is happening.
Do you ever see them take the floor and acknowledge those that have died in their own districts that have sufferred so immensely? 
Do you see them call out the names as they die or do you see their websites acknowledge those deaths? 
Do their families deserve recognition and care as much as those that are killed instantly in a war? 
Do their fellow veterans deserve care and compensation when they are sufferring a long death sentence given by its own countries silence? 
Their long deaths to a shortened life because they gave their all too!
Why do the veterans that suffer from physical illnesses from exposures have to do battle for decades to get what they earned by serving their country? 
Why do these veterans and their families end up having to be the voice and the only moving force in their battle when they are injured as much if not more so than an amputee? 
These veterans are physically ill and are being left behind on the battlefield, it is past time to put them to the front of the line, NOW!
ATTENTION READERS
We See The World From All Sides and Want YOU To Be Fully Informed
In fact, intentional disinformation is a disgraceful scourge in media today. So to assuage any possible errant incorrect information posted herein, we strongly encourage you to seek corroboration from other non-VT sources before forming an educated opinion.
About VT
-
Policies & Disclosures
-
Comment Policy
Due to the nature of uncensored content posted by VT's fully independent international writers, VT cannot guarantee absolute validity. All content is owned by the author exclusively. Expressed opinions are NOT necessarily the views of VT, other authors, affiliates, advertisers, sponsors, partners, or technicians. Some content may be satirical in nature. All images are the full responsibility of the article author and NOT VT.