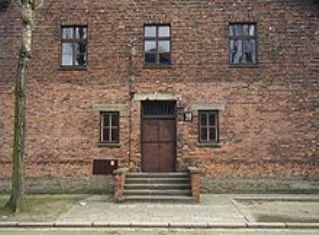 If you want to really get sick today, you ought to check out some of the website comments of anti-military, society blood-suckers, which believe those with Agent Orange related diseases are simply whining cry babies. As I said in a previous article, today's breed of "Americans", many of whom are X-generation brats, can be callus, heartless, and downright nasty toward veterans. It makes me want to see conscription come back as part of an appreciation program for all Americans. The website comments I relate to can be found by going to the WashingtonWatch.com website.
I guess I'm just getting old and find it hard for folks of all ages not to want to support the veterans who served, some as conscripts and many others as volunteers,  or why they can't see America for the great country it could be once again if the politicians would get out of the way and do the right thing. It's the same political mindset that damned, and rightfully so, the war crimes of the Nazis and in particular, Dr. Joseph Megele, for his human medical experiments, yet cannot find the will to solve the Agent Orange problem for our own veterans or for the countries on the receiving end of our "human experimentation" with defoliants on the war-torn countries of  Southeast Asia.
People have a chance with HR 812, The Agent Orange Equity Act of 2011, at least in carrying for our veterans. Those in Southeast Asia would still be on the short end of the stick. HR 812 would amend title 38, United States Code, to clarify presumptions relating to the exposure of certain veterans who served in the vicinity of the Republic of Vietnam. Previous bills were boondoggled and stonewalled, finally going down in flames. It is a turn in the right direction.
Certainly not everyone who went to Vietnam or was stationed in Southeast Asia was affected by Agent Orange or other toxins, but many of those who were, have legitimate concerns. The sad part is, those who would take an attitude that veterans are a group of freeloaders, would also deny the claims of some 2.7 million people living in Southeast Asia, people living in South Korea where wholesale inventories of Agent Orange were dumped, and the people who volunteered to entertain the troops with the USO, who have contracted an inordinate amount of birth defects, cancer, and other diseases. The government has its shoes on the wrong feet. We need the burden of proof to be on the government that their actions have not been the cause of so many illnesses not the other way around.
The situation, mostly forgotten by 80% of Americans, is never discussed in text books at our sorely lacking schools and institutes of higher learning, and that has long range consequences. Why then have most in government turned a blind eye, when the cost to confront the issue is far cheaper now than it is to forestall the financial burden to society in future generations? I attribute it to "bureaucrat logic", the same mindset which is poised to bury the next generations of our grandchildren, with a debt they will never be able to pay back, just to keep buying votes from an electorate that wants its mouth on the teat of the federal government. That's not the veterans, but boat loads of special interest groups.
All is not lost on many good Americans and groups like the Vietnam Veterans Association. They are not sitting ideally by. The Agent Orange Education Program CLICK HERE typifies the lack of knowledge about Agent Orange, but shows the true spirit of real Americans when the facts are presented.  It is important that all veterans groups join together in pressuring Congress to enact HR 812, and to elect candidates to office that will support those exposed to such toxins.
This weekend I was asked by one Agent Orange cancer victim whether or not her proclivities for cancer and the genetic damage she acquired since her exposure to Agent Orange are a problem for future generations in her family. The answer is not simple. I believe at one point in time we all had a perfect genetic make-up, but life-style choices, viruses, and environmental exposure have had the effect of altering or wiping out entire species.
Some genetic deviations happen which have allowed some people to be more susceptible to specific aberrations and diseases. How else is one to explain the Jewish susceptibility to Tay-Sachs disease; a 2-1 margin of women over men in both Irritable Bowel Syndrome and Multiple Sclerosis; men at a higher ratio than women in Amyotrophic Lateral Sclerosis (ALS); and interestingly, that birth defects are significantly higher in mountaintop mining areas for six of seven types of defects, circulatory/respiratory, central nervous system, musculoskeletal, gastrointestinal, and urogenital problems than in the general public.
There are approximately 290,000 Vietnam era veterans that may still have unaccountable illnesses that might well be traceable to exposure to Agent Orange or other toxic defoliants that were recklessly used at concentrations of 100-1000 times the recommended dilution ratio. Medical science has an answer to repairing some genetic abnormalities in the use of bone marrow and umbilical cord blood transplantation usually for single gene-caused diseases, and may one day be able to tackle some of the problems of genetic alteration from toxic material like Agent Orange. If that day comes, complete family screening would save in the long run, as long-term care for birth defects, mental retardation, and life-long illness would cost society far more than fixing the problem. The drawback is the cost to develop precise screening methods or protocols which would take years and run into the millions of dollars.
And finally, a tragedy of monumental proportions, as to how are we ever going to solve the problem of Agent Orange in Southeast Asia, which already has documented up to 2.7 million people (about 10%) effected by our wholesale use of defoliants. The military stands by its claim that defoliating the jungles robbed the enemy of its cover and saved many lives, but that little claim falls far short of the mark. We have yet to hear an explanation as to why the defoliant mixtures were so vastly under diluted, sprayed on major civilian populations or a willingness to come up with a solution as to restoring the inordinate toxicity levels in the ground water, rivers, streams, food, and the human genome of the region.
Following his service in the Marine Corps Ed Mattson built a diverse career in business in both sales/marketing and management. He is a medical research specialist and published author. His latest book is Down on Main Street: Searching for American Exceptionalism
Ed is currently Development Director of the National Guard Bureau of International Affairs-State Partnership Program, Fundraising Coordinator for the Warrior2Citizen Project, and Managing Partner of Center-Point Consultants in North Carolina.
Mr. Mattson is a noted speaker and has addressed more than 3000 audiences in 42 states and 5 foreign countries. He has been awarded the Order of the Sword by American Cancer Society, is a Rotarian Paul Harris Fellow and appeared on more than 15 radio and television talk-shows.
ATTENTION READERS
Due to the nature of independent content, VT cannot guarantee content validity.
We ask you to
Read Our Content Policy
so a clear comprehension of VT's independent non-censored media is understood and given its proper place in the world of news, opinion and media.
All content is owned by author exclusively. Expressed opinions are NOT necessarily the views of VT, other authors, affiliates, advertisers, sponsors, partners or technicians. Some content may be satirical in nature. All images within are full responsibility of author and NOT VT.
About VT
-
Read Full Policy Notice
-
Comment Policy