Dear Mr. President,
I am a regular American. I am a veteran. I dropped medical school and joined the Marine Corps but was one of the fortunate Marines that didn't get shipped off to Vietnam. They chose my brother instead of me. I have been bothered by that for all these years, but have come to the conclusion that every slot must be filled and every task is needed to make the military work, and though I lost several friends in this military debacle, it is what it is and I am lucky.
When I returned to civilian life I got married, had kids, but never finished my schooling to become a doctor. Instead I crafted out a business life that covered many bases, and was blessed that hard work and opportunity's paths crossed. Some call that luck, those who didn't work as hard as I did would call that "privileged" (in this day of class warfare). You would be hard-pressed to find anyone more middle class than yours truly. Whatever you want to call it, my wife and I were able to retire by age 53 but shortly thereafter she lost her long battle with cancer.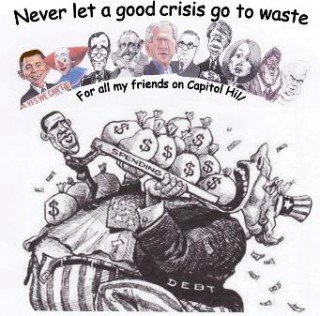 My brief medical background was finally utilized in retirement following the loss of my wife. I started a small cancer foundation and began providing new cancer technology research information to doctors and patients (there are ten's of thousands of treatment protocols in this country making it the health care leader in the world), to help children with cancer find the right treatment. I worked to open a new cancer screening center in Romania, helped develop a pediatric cancer rehab center in the Republic of Moldova, and along the way, contributed time and money to over 100 humanitarian aid and disaster relief global projects. My book on cancer has helped many people win their battle, but the work is not done…and sir, you are not making it any easier.
Over the last ten years, you and the preceding administration nearly destroyed this great country and have taken us to brink of bankruptcy. Rather than feeling sorry for the US, take a look around at what our government policies have done to the world in just one decade. Today we are involved in three endless military conflicts. You can make yourself feel better by calling it 2 wars and a "non-war" in Libya where we are only spending a billion dollars a week not participating on the ground.
But that wasn't enough. You had to create a fourth war here at home called "class warfare", turning those who are unemployed due to the financial crisis imposed upon America by decades of Washington's intrusion into the free market economy, and lack of oversight of Fanny Mae, Freddy Mac, and those Wall Street whores who so lavishly pad your election (and now re-election) coffers with money. Hell man, you even tried to blame the unending bribery/donations of Wall Street onto those hapless Republicans when the majority of Wall Street largess went to Democrats. Have you no shame?
Our economic system of regulated capitalism has worked well for 2-1/2 centuries, making the United States the most productive nation on earth; where people are willing to wait in line for the opportunity to come here because it is a chance for them to capture a dream for their families. Others die trying to get here while still others sneak in illegally across our borders. You sir, turn a blind eye. You have not one ounce of experience in free-market economics and yet you were somehow able to flim-flam an electorate into believing you were the "savior" from a previous administration run amok, taken the helm of this great country and are running us off the cliff.
You and the previous 3-4 administrations have broken the spirit of nearly 50% of the US population by convincing them that only government can provide the solution to achieving success. That's crap and you know it. When have government handouts ever created wealth and prosperity? Instead you and your continued government policies, dating back to President Lyndon Johnson, continue the roller coaster ride spending what, $7-8 trillion dollars, to improve the plight of those who dropped out of school, smoked dope, did drugs, ran away from home, ran on the wrong side of the law, or were just mindless fools looking for a free-ride. How much wealth have your policies created for them?
And where are we forty plus years later? 47% of those with a high school diploma are illiterate in Detroit (thank you Department of Education – average expenditure per student, $18,000/year, the highest in the world); Nearly 80% of single parent, African –America families live in poverty (one of the very groups government programs were supposed to help…it was only about half that back in the Sixties, by the way). The list of failures is too long to list here, but European style government social-engineering programs as who you folks in Washington are trying to impose on us, have absolutely failed at every turn. And now you want to take over heath care, school loans, private sector banks, and some of those in Washington even want to cut earned benefits, to the very military that has given America freedom to be the world economic leader…you folks are unbelievable!
Mr. President, the handwriting is on the wall. Look at how our fiscal policies are effecting the rest of the world. I have a feeling the 500 point drop in the stock market yesterday won't be enough for you guys yet. Haven't you listened to the warnings from Western Europe that their excessive unemployment rates, social welfare, cradle-to-grave care, is driving them to bankruptcy. Hasn't Iceland and Greece's financial collapses been examples enough that Keynesian economics flat doesn't work? Are you blind or is it just plain stupidity?
I cannot speak for all those who have worn the uniform of the US military, but they have made all our nation's successes possible. When the threat of the global bond rating agencies, hell from even China itself for that matter, tell you that you are on the wrong track, your only response is to increase the debt limit and make a few cuts in "non essential" budget items. You then try to scare older Americans, veterans, and anyone else that you can intimidate into bending over for more of your wasteful bureaucracy and programs, when you should be looking seriously at the policies of the last several of decades and in particular, the last 6 years that have run us into the ditch. And believe me, the earned benefits of veterans, the benefits owed to the Social Security recipients, and those in real need of Medicare and Medicaid are not the root-cause of your dilemma.
You've stolen the "lock-box" funds from Social Security so that road is closed, and even this past year Geithner has been "borrowing" from government pension funds all the while saying "trust us", the government retirement program won't be affected….right, just as no harm was meant when stealing our Social Security. We all know that the government thought we'd live maybe 15 years after we retired and never dream we'd reach to the ripe old age of 85, so maybe for those 40 and younger we have to increase the retirement age to 68-70, but when you start throwing veterans under the bus, and wanting to cut Social Security and Medicare benefits for the older folks, it appears you want to start a riot right here in America.
Over the weekend I will outline the problems your policies have created on the rest of the world for Monday's column. I know that Washington's concern for we Americans will be waiting breathlessly until then, because after all…you are the government and you're here to help.
Following his service in the Marine Corps Ed Mattson built a diverse career in business in both sales/marketing and management. He is a medical research specialist and published author. His latest book is Down on Main Street: Searching for American Exceptionalism
Ed is currently Development Director of the National Guard Bureau of International Affairs-State Partnership Program, Fundraising Coordinator for the Warrior2Citizen Project, and Managing Partner of Center-Point Consultants in North Carolina.
Mr. Mattson is a noted speaker and has addressed more than 3000 audiences in 42 states and 5 foreign countries. He has been awarded the Order of the Sword by American Cancer Society, is a Rotarian Paul Harris Fellow and appeared on more than 15 radio and television talk-shows.
ATTENTION READERS
Due to the nature of independent content, VT cannot guarantee content validity.
We ask you to
Read Our Content Policy
so a clear comprehension of VT's independent non-censored media is understood and given its proper place in the world of news, opinion and media.
All content is owned by author exclusively. Expressed opinions are NOT necessarily the views of VT, other authors, affiliates, advertisers, sponsors, partners or technicians. Some content may be satirical in nature. All images within are full responsibility of author and NOT VT.
About VT
-
Read Full Policy Notice
-
Comment Policy