On the eve of September 11th, we need to learn about the fundamental source of anger against the US. But don't look to the New York Times to tell us.


Today's New York Times front-page story on Egyptian protests against the Israeli embassy largely neglects a primary cause of the anger: Israeli forces' killing of five Egyptian policemen. Egyptian anger over these deaths grew even greater when Israel's defense minister Ehud Barak refused to apologize.
Today's Times' story is co-written by Ethan Bronner, who is the Times' Jerusalem Bureau Chief and is based in Israel, not Egypt. The Times fails to disclose that Bronner's son is in the Israeli military (and that Mr. Bronner is living in a house Israel confiscated from Palestinians).
Only in the third-to-last paragraph of today's article, which emphasizes Israeli victimization, does the Times mention that an "episode" that may be related to the Egyptian protests is the "accidental Israeli shooting of at least three Egyptian soldiers inside their territory…"
The Times fails to report that the Egyptians were not just shot, they were killed; that most reports say the victims were policemen (i.e. civilians), not soldiers; and that the number is five, not three.
It is noteworthy that the Times' doesn't even bother to discover the number of Egyptians killed, content with simply saying "at least." Over two weeks after the deaths the precise number should not be difficult to ascertain. It is hard to imagine Mr. Bronner being so blithe about Israeli deaths, which the Times covers at disproportionately high rates.
The Times provides no information about these Egyptian deaths: there are no names, no interviews with grieving families, no descriptions of their agony, no photographs. Their killing is simply called "accidental;" an adjective it is difficult to recall Mr. Bronner ever using to describe the deaths of Israelis.
The Times also fails to include the fact that Israeli forces then killed 14 Gazans, including two toddlers and a 13-year old (and injured at least 50), whom they chose to hold responsible for a lethal border attack by unknown gunmen against Israel, and that in the past two weeks Israeli air strikes have killed 9 more Palestinians, including a 13-year-old. In the past few days Israeli forces have abducted at least 5 Palestinians, fired on non-violent protesters in Palestinian villages, and demolished Palestinian homes, wells, and agricultural land.
Such Israeli actions have long outraged Egyptians living next door. However, thanks to such filtered reporting by the Times and others, Americans almost never learn of them. Instead, we just hear about Israel, which has the third to fifth most powerful military in the world, once again being victimized by attackers.
Since the Times' also almost never reports that Americans are Israel's number one funder, giving more US tax money to Israel than to any other country, despite Israel's wealth and diminutive size, many Americans fail to understand the growing hostility against the US created by our tax money to Israel.
On the eve of September 11th, we need to learn about the fundamental source of anger against the US. But don't look to the New York Times to tell us.
Source : antiwar.com
---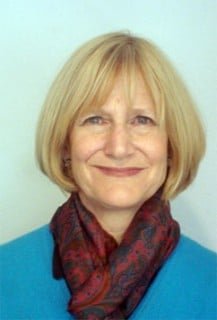 Alison Weir is an American freelance journalist and founder and Executive Director of If Americans Knew and president of  The Council for National Interest. Ms. Weir writes and speaks on issues covering the situation in Palestine/Israel, addresses the historical context and provides critique of how the media covers issues which challenges U.S. foreign policy and well-funded lobby interests. The Israeli-Palestinian conflict is one of the world's major sources of instability. Americans are directly connected to this conflict, and increasingly imperiled by its devastation. It is the goal of  If Americans Knew to provide full and accurate information on this critical issue .Bio and additional articles by Alison weir
For more information visit her website: www.ifamericansknew.org/aboutus/alisonweir.html. Ground breaking Articles by Alison Weir. She can be reached at [email protected].
How American News Media Works In Favor Of Israel — Alison Weir/ VIDEO
ATTENTION READERS
We See The World From All Sides and Want YOU To Be Fully Informed
In fact, intentional disinformation is a disgraceful scourge in media today. So to assuage any possible errant incorrect information posted herein, we strongly encourage you to seek corroboration from other non-VT sources before forming an educated opinion.
About VT
-
Policies & Disclosures
-
Comment Policy
Due to the nature of uncensored content posted by VT's fully independent international writers, VT cannot guarantee absolute validity. All content is owned by the author exclusively. Expressed opinions are NOT necessarily the views of VT, other authors, affiliates, advertisers, sponsors, partners, or technicians. Some content may be satirical in nature. All images are the full responsibility of the article author and NOT VT.