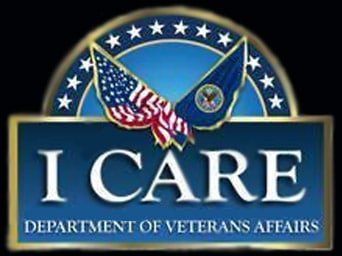 Dear Mr. Secretary:
A homeless Female Veteran has been denied shelter at the Los Angeles VA because she essentially did not answer the "right" questions. As a result, she was ordered off the VA premises (Veterans property) and forced to live on the public sidewalk outside the VA.
The fact that this happened over 9-11's tenth anniversary weekend is reprehensible and a serious affront and abomination against all who have worn the Uniform in defense of our Nation.
It's a known fact that the VA has an uncompromising policy dictating that a Veteran must be an alcoholic or drug addict, otherwise he or she will not be provided shelter on Veterans property.
And this discriminatory and bigoted policy is what happened this weekend with a Female Veteran who is not an alcoholic or drug addict, but apparently has personal problems that the VA is not interested in dealing with. Instead, she was ordered off the VA premises and told by the VA police that she would be arrested if she came back.
Mr. Secretary, your barbaric gulags running the largest VA in the nation make the Guantanamo Bay camp for suspected terrorists look like a family picnic.
Even after the purported water-boarding of suspected terrorists — and the interrogators do not get the answers they want — the terrorists are still given shelter, hot meals, showers and clean clothing.
But when a homeless Veteran doesn't give the answers the VA wants to hear, they're chastised, humiliated and evicted from their legally deeded Home and forced onto the dangerous streets of Los Angeles.
This is cruel, torturous, degrading and inhumane treatment.
What makes this abuse and maltreatment even more inhumane and perilous is that Los Angeles has been declared "the meanest city in the nation for the homeless." (National Law Center on Homelessness & Poverty and the National Coalition for the Homeless)
And it's precisely why we originally hung the American Flag with the Union down on the front gate of the VA. Our message is an internationally recognized symbol of distress that "life and property are in extreme danger" and in full compliance with Section 8 (a) of the U.S. Flag Code. What happened this weekend validated that we made the right call, contrary to the VA's bogus claim that it was "desecration" and that patients were offended.
Every American citizen is offended by what your Department did this weekend, as you desecrated the honor of every American Veteran.
How can a nation of our stature evict a homeless Female Veteran because she failed a trumped-up quiz that's designed to put disabled and disadvantaged Veterans under the control of non-profit organizations that actually profit off of their disabilities?
Like her fellow Veterans, she pledged her life to defend our Nation. Where is her own defense now that she needs it? Certainly not from the Department of Veterans Affairs.
This is not only an embarrassment to mankind, but an American disgrace of biblical proportion.
At the recent National Convention for Vietnam Veterans of America, I heard your speech, which was nothing more than empty platitudes, particularly the VA's new "I CARE" oxymoron. The words "I care" do not belong in the same sentence with the VA, and when I heard you announce that the first word to this acronym was "integrity," I wanted to get up and walk out. Nobody knows more than I do that there's not an ounce of integrity in your team of thug criminals running the largest VA in the nation.
Integrity: Act with high moral principle. Adhere to the highest professional standards. Maintain the trust and confidence of all with whom I engage.
Commitment: Work diligently to serve Veterans and other beneficiaries. Be driven by an earnest belief in VA's mission. Fulfill my individual responsibilities and organizational responsibilities.
Advocacy: Be truly Veteran-centric by identifying, fully considering, and appropriately advancing the interests of Veterans and other beneficiaries.
Respect: Treat all those I serve and with whom I work with dignity and respect. Show respect to earn it.
Excellence: Strive for the highest quality and continuous improvement. Be thoughtful and decisive in leadership, accountable for my actions, willing to admit mistakes, and rigorous in correcting them
What your Department did (and did not do) this weekend isn't remotely close to the above "I care" hoax. In fact, it was the complete opposite as a Female Veteran was treated with the most disrespect and cruelty imaginable by the very Department she should be able to depend upon. Even if a homeless non-Veteran person, particularly a Female, comes into the VA seeking shelter, common sense and human decency dictates that your Department should contact an outreach organization to assist — to implement your motto of "I care." Like everything else at the West LA VA, selective enforcement is really their creed, and not some bogus marketing slogan.
Sir, you've been informed over and over and over about the magnitude of corruption at the West LA VA, yet you have chosen to ignore our notification of the truth. Instead, you have listened to the criminals who have misappropriated Veterans property and abused our fellow Veterans. Now, you're a defendant in a major lawsuit involving the biggest land-fraud scam in American history, including heinous maltreatment against innocent American Veterans — and this weekend validates the Complaint against you and Donna Beiter.
As stated in the first e-mail sent to you nearly three years ago, Veterans have high hopes in you. While you've done some commendable things for the greater good of Veterans and healthcare, you have failed miserably at overseeing the biggest VA in the nation that is running the biggest land-fraud scam while forcing Los Angeles into being the capital for homeless Veterans. There should never be one homeless Veteran in Los Angeles, yet there are 20,000 who are without proper shelter and care.
We've asked for you to assist Vietnam Veterans of America (California State Council) to organize and establish an ongoing "Stand Down" on the Grand Lawn to cordially welcome any Veteran who needs shelter and care. This weekend's incident underscores the need for emergency shelter. Like everything else, you have refused to respond or to help.
As respectfully requested time and time again, please do the right thing and immediately rescind the public park agreement with Sue Young's homeowner group, and also terminate Donna Beiter, Ronald Mathis, Ralph Tillman, Bill Daniels, Jenelle Happy, et al, and bring in a new team of honest and professional individuals, led particularly with a retired Military Officer who is experienced at successfully running a command operation.
Mr. Secretary, do the right thing and take prompt action in cooperation with your fellow Veterans instead of being led around by dishonest VA bureaucrats, manipulative special interest groups, and complicit politicians.
Sincerely,
Robert L. Rosebrock
Director, Old Veterans Guard
Director, Veterans Revolution
U.S. Army, 1965-67, Schofield Barracks, Hqs., U.S Army, Hawaii. Director, The Veterans Revolution, Captain, the Old Veterans Guard, and Director, We the Veterans.
ATTENTION READERS
We See The World From All Sides and Want YOU To Be Fully Informed
In fact, intentional disinformation is a disgraceful scourge in media today. So to assuage any possible errant incorrect information posted herein, we strongly encourage you to seek corroboration from other non-VT sources before forming educated opinion. In addition, to get a clear comprehension of VT's independent non-censored media, please read our
Policies and Disclosures
.
Due to the nature of uncensored content posted by VT's fully independent international writers, VT cannot guarantee absolute validity. All content is owned by the author exclusively. Expressed opinions are NOT necessarily the views of VT, other authors, affiliates, advertisers, sponsors, partners, or technicians. Some content may be satirical in nature. All images are the full responsibility of the article author and NOT VT.
About VT
-
Comment Policy