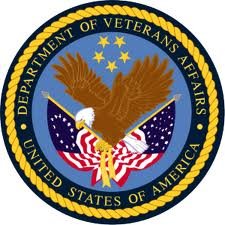 Many Veterans have Deep Animosity for the Veterans Administration
How Do We Compare with Other Countries Who Have Active Veterans?  Are We Really Behind or Leading the Pack?
Over this past year we have been hammering the Veterans Administration and the Department of Defense pretty hard over the issues of Agent Orange and other toxins; support for post traumatic stress disorder (PTSD), and eminent budget cuts which have already been seen in the recent increases in Tri-Care. Perhaps it is time to discuss a few of the great things the VA does do.
As I have been writing veterans affairs articles for both VT and other on-line news groups, it has been easy to detect from comment letters that many veterans have deep animosity for the military, the Veterans Administration, and for the US government.
One doesn't have to be a genius to recognize that the bitterness expressed is deeply felt and right or wrong, comes from a personal experience. The preponderance of negativism comes from those who served during the Vietnam era, yet 91% of the veterans from that era are proud of the fact that they did serve.
So, I decided to see what I could find about how the United States treats its veterans to the way other countries care for theirs not knowing exactly what I would find. I don't know why I hadn't thought of this before because many of the veterans who have written in response to my articles voice a less-than-complimentary opinion of our government and life here in the States.
Having traveled to many countries, I have always challenged those writers to find a better place to live than the US and I would gladly purchase them a one-way, no-return ticket. That may appear to be a bit arrogant, but having lived elsewhere (though only on a temporary basis), I like most Americans, am glad I live here. By the way… I have yet to have anyone take me up on my offer.
Anyway, that being said, I dug up a US Government Accounting Office Report that, though a decade old, is a very well documented outline comparing the various benefits for disabled veterans of Germany, United Kingdom, Australia, Canada, and Finland. While it doesn't cover all the countries around the globe, I think it still represents for most of us, six different lifestyles, economies, and perceptions held by most Americans, that they have standards of living comparable to the U.S.
While each country's offering of programs is very different, there is general consistency in the services and benefits available to support a Veteran's re-establishment to civilian life following a transition from military service.
For the most part, Canada and Australia most closely resemble the "wellness" approach practiced in the United Kingdom and the U.S., with the exception of dental care.
On individual merit, there were strikingly different approaches to caring for disabled veterans when broken down into category. This to me, would probably be due to the fact that the US is widely recognized as the world's policeman, spends far more on military expenditures than the five representative countries in the report and nearly 50% of the entire world's military expenditures (our veteran population is far more apt to be exposed to the possibilities of becoming disabled than say a soldier from Finland).
I believe that from the information presented on treatment of the disabled, one can deduce that treatment of veterans, in general, would be similar if a comparison were to be made.
The delivery of benefits to disabled veterans in the United States can be categorized into the specific areas listed below.
None of the other countries demonstrated significant other benefits that needed to be noted, and none offered such a wide array of programs.
So the report concentrated on these areas for the basis of comparison:
US. Benefits to Disabled Veterans

Compensation for service-connected disabilities. This program provides
cash benefits to veterans and their survivors for disabilities resulting from
injuries or diseases that are incurred or aggravated during active military
service.

Veterans are not forgotten by the country they serve

Compensation for disabled war veterans based on need (called the
Pension program in the United States). This program provides cash to
permanently and totally disabled wartime veterans and their survivors,
usually for non-service-connected disabilities, based on their financial
need.

Military disability retirement, This program, administered by the Department of Defense, provides cash benefits to active-duty service members who become physically unfit to perform duties required of their grade, office, rank, or rating, and their survivors. This program provides comprehensive health care to eligible veterans and some dependents and survivors.

Education benefits. This program provides cash for the educational needs of veterans and, in some cases, their dependents and survivors.

Job assistance. These programs fund training and job placement assistance, including set-aside preferences for federal civil service employment for veterans with service-connected disabilities and some dependents and survivors, as well as some soon-to-be, newly enacted preferences for employment in the private sector.

Housing benefits. This program provides a guaranty to lenders against financial loss pertaining to the acquisition, building, refinance, or repair of a home by veterans, active-duty military personnel, and certain surviving spouses.

Burial benefits. This program provides burial in national cemeteries for veterans, spouses, and dependent children and allowances on behalf of disabled veterans and their survivors for such items as headstones, plots, and flags.

Life insurance. This program provides life insurance to military personnel and certain veterans largely at their own expense.
Major Similarities and Differences
Most countries provide specific health care programs for disabled veterans. The United States is the only country that provides educational benefits to veterans.
Job assistance. The United States and two other countries, Canada, and Germany, have job assistance programs specifically for veterans (disabled and otherwise), but the United States, in the soon-to-be-enacted legislation will also have private sector job creation employment benefits as well.
Only The United States and Canada have life insurance programs for disabled veterans
Needs-based compensation is provided to survivors by the United States and four of the other
Countries.
Survivors military disability retirement benefits are computed differently among the countries, but all are not equal. No opinion was expressed which was more lucrative, just that all countries recognize the need and do provide such benefits.
All of the countries in the study provide housing related benefits to all veterans, although the types of benefits differ widely. The United States assists veterans in buying a home by providing loan guarantees. PLUS the U.S. provides grants to veterans who are severely disabled for adapting their homes to manage their disability or gaining handicap access. Additionally, the benefits extend to $40,000 of mortgage life insurance (to cover these home adaptations), with premiums to be paid by the veteran. Some of the other countries provide home buying assistance, while others provide funds for home adaptation, but none provide both.
All countries provide burial benefits for veterans. The three European countries, however, limit these benefits to veterans whose death was the result of, or who had service-connected disabilities.
The United States and two other countries, Australia and Germany, offer special health care benefits to survivors, but the United States provides more types of benefits to veteran survivors than the other countries included in the study.
U.S. survivor's education benefits differ from the other countries, and the United States is the only country, that provides education benefits for surviving spouses. Other countries provide educational benefits only to the children of disabled or deceased veterans.
The United States is one of three counties, the other two are Australia and Germany, that provide survivor burial benefits. In the U.S., spouses and dependent children of living and deceased veterans–whether disabled or not-are eligible to be buried in a national cemetery. In Australia, widows and children of deceased veterans are eligible for a grant to help pay for funeral costs. In Germany, funeral benefits are provided to (1) a widow who leaves a child who has rights to orphans' compensation or (2) other survivors who have a right to compensation.
And lastly, in using hypothetical cases the United States would compensate for more types of disabilities than the other countries.
Despite all of our nation's foibles and short-comings, our Veterans Administration, in general, is not shirking its duties to the veteran. We may have our differences as to the treatment of diseases from toxic chemicals, and the need for more support for PTSD, but these are being remedied by legal proceedings and the appeals process as frustrating as that is to those in the position of being denied benefits.
Our veteran benefits are world class by comparison to other countries. Our goal today is to keep the programs intact and not be swallowed up under the bureaucratic maze of budget cut-backs. Friday let's look at the job assistance benefit in detail, especially the new proposal presented to Congress.
Following his service in the Marine Corps Ed Mattson built a diverse career in business in both sales/marketing and management. He is a medical research specialist and published author. His latest book is Down on Main Street: Searching for American Exceptionalism
Ed is currently Development Director of the National Guard Bureau of International Affairs-State Partnership Program, Fundraising Coordinator for the Warrior2Citizen Project, and Managing Partner of Center-Point Consultants in North Carolina.
Mr. Mattson is a noted speaker and has addressed more than 3000 audiences in 42 states and 5 foreign countries. He has been awarded the Order of the Sword by American Cancer Society, is a Rotarian Paul Harris Fellow and appeared on more than 15 radio and television talk-shows.
ATTENTION READERS
Due to the nature of independent content, VT cannot guarantee content validity.
We ask you to
Read Our Content Policy
so a clear comprehension of VT's independent non-censored media is understood and given its proper place in the world of news, opinion and media.
All content is owned by author exclusively. Expressed opinions are NOT necessarily the views of VT, other authors, affiliates, advertisers, sponsors, partners or technicians. Some content may be satirical in nature. All images within are full responsibility of author and NOT VT.
About VT
-
Read Full Policy Notice
-
Comment Policy