Covering Up the "Inside Job" of All Time With Charges of "Anti-Semitism" is Treason
There is No Evidence of a Jewish Conspiracy on 9/11
Only in the last 5 or 6 years has the general public had access to hard evidence that 9/11 never involved hijackers or Muslims.  
The official version is supported only "testimony" from one man, who now seems to be an innocent cab driver, one of thousands tortured to provide phony evidence, while real proof to the contrary makes up mountains.  What the general public has been told about 9/11 is all stories, hijackings, phone calls, the whole thing was part of the real terrorist plot against America.
Law enforcement officials have long lists of witnesses, most American, some Israeli, a few American Jews with dual citizenship, that they have been blocked from questioning.  There is hard proof the primary criminals on 9/11 were Bush officials. 
Bush may well have been involved even prior to being appointed by a 5/4 Supreme Court vote.  There is also mountains of evidence that both Bush elections involved massive electronic "vote flipping" with full complicity of state officials, particularly in Florida and Ohio. 
The truth.
The FBI believes 9/11 was an inside job.  They want to question Israelis that were flown out of the country illegally, immediately after the attack to avoid FBI questioning.  This was done at the orders of President Bush. 
 They also think criminals involved in 9/11 were on the plane that went to Saudi Arabia, also illegal, also on personal orders by President Bush.
Millions of Jews, millions of Muslims live in the US quite safely to this day.  No one had to flee the United States.  We hadn't all lost our minds here.
Why did dozens, perhaps hundreds,  have to be flown out of the country while the FBI tried chasing down the planes to stop them? 
The FBI wanted these planes stopped, there were suspects, "persons of interest" onboard both planes..  The FBI knew the real investigation of 9/11 was dependent on stopping those planes.
In 2007, the FBI took evidence directly tying Israel's Mossad to 9/11, names were named.  We have access to those interviews.  Mossad operations director Mike Harari took responsibility for 9/11.
Top officers in the IDF have expressed:
 "We did it, so what, you can't do anything about it." 
Such statements may well be intentionally misleading and false but were made to counter-terrorism officials of the US government.  There is no question of this whatsoever.
The truth.
This doesn't mean Israeli citizens authorized 9/11 or that American Jews, as a group, were involved in any way.  In fact, current lists include only 103 names and only some are Jewish. 
There is no evidence 9/11 was a Jewish plot of any kind though one may be able to tie some interests allied to Israel or financial groups with Jewish members to those named as "persons of interest" who have not been allowed to be questioned by the FBI.
The FBI has a large list of "persons of interest" that they wish to question or have questioned about 9/11 and considerable evidence that contradicts the official story.  
FBI and Department of Justice officials, some now retired,  have been ordered to keep all such evidence secret under threat of criminal prosecution.
The FBI was prevented from investigating 9/11 for one simple reason.  Their own preliminary investigation went straight to the top level of the US government including military leaders. 
They were stopped then as they had been continually throughout the entire Bush administration.
Law ended in 2001 in the US.  Spying, torture, illegal imprisonment, terrorist attacks on Americans, massive financial crimes, the largest drug operation in the history of the world and trillions in dollars stolen from the defense budget alone were made "off limits" to the FBI. 
Two consecutive US Attorney Generals, Ashcroft and Gonzales, both took orders from Karl Rove and used their offices on a daily basis in ways inconsistent with their oaths and US law.
Members of the FBI and other officials who pushed for an investigation found one thing. 
The US government had been overthrown in a coup d'etat planned years before, using the Supreme Court, the news media, especially the Murdoch/Fox networks and religious extremists within the military. 
When the Obama administration took office, the president and his family were threatened with death were they to pursue prosecution of the guilty, those involved in, not only 9/11 but war crimes as well. 
Over the past 3 weeks, this information has been leaked from a number of administration sources and stories confirming much of this have been published in the mainstream press. 
Many Americans who tried to stop 9/11 and the attacks on Afghanistan and Iraq died mysteriously, history will show that the eventual number will be dozens in the first days alone and eventually, thousands of Americans will have been assassinated or imprisoned to protect the Bush presidency from investigation.
I have personally interviewed at least one individual who briefed President Bush on a conspiracy involving the war on Iraq.  Soon afterward, the attorney general, a close personal friend of this individual, was ordered to begin a criminal investigation, "get me anything on this guy, silence him, destroy him." 
A former US Attorney General and Secretary of State attempted to stop this vendetta, both individuals are still among the most powerful men in America. 
Two top Reagan cabinet officers were unable to defend a fellow top official from charges that were, not only groundless but, in themselves, criminal acts.  
In fact, on more than one occasion, top CIA assets were arrested, convicted, imprisoned or as in two other cases, one was put in "psychiatric detention" on a military base while another top CIA agent was exposed in the press. 
The Bush Department of Justice went to war against the CIA, destroying any agents or assets who refused to support their falsified intelligence or who continued to submit accurate briefings to the president.
Evidence supporting these allegations is substantial, all admissable in court and lead directly to the President of the United States. 
This is, to me, reasonable proof that, not only was President Bush involved, but that he took a very active role in every aspect from planning to the cover up. 
Eventually "Scooter Libby" was convicted of Bush and Cheney "cover up" crimes but received a presidential pardon. Do note that Libby, an Israeli/American was the only "fall guy" chosen to take the blame for Bush/Cheney crimes that were part of the 9/11 cover up.
Many top Bush advisors were part of a group of Jews, not just "Zionists" but who held wide beliefs that if Israel could control the United States through infiltrating the government, a "New World Order" would create a modern day equivalent of Hitler's "Thousand Year Reich." 
Hitler's lasted 12 years.  The Bush/Zionist "Reich" self destructed in Iraq and Afghanistan immediately.
The Bush family had a long history of involvement with Hitler, having financed his rise to power.  Where Bush differed from Hitler is that he believed that, unlike Hitler, he could harness "Jewish support" under what the group PNAC, (Project for a New American Century) and succeed where Hitler failed. 
However, in all fairness, we must categorize that "Jewish support" as that of a select group of financial elites working in partnership with many other groups, not a "Jewish plot' as such. 
However, there is some evidence that Bush himself believed he was helping form a "Jewish plot" whether one really existed or not anywhere but inside his own mind.
The most likely Jewish involvement goes two ways.  Israeli intelligence units were used to perform demolitions at the World Trade Center site. 
The FBI believes but is unable to release information that half a dozen other terror attacks were planned for 9/11 that were stopped by their efforts and those of NYPD.  Those involved are believed to all have been agents of Israel's Mossad.
An investigation of the "cover and deception" plans, the massive effort to create the mythology of 9/11, the hijackers and "flying schools" involved thousands of crimes and hundreds of people. 
However, initial investigations have shown that most involved were told that the terrorists they were supporting and financing, most who are believed to have been Israeli's pretending to be "the hijackers" was either part of a "practice drill" or another type of counter-terrorism undercover operation.
Few knew they were helping cover up an attack on the United States.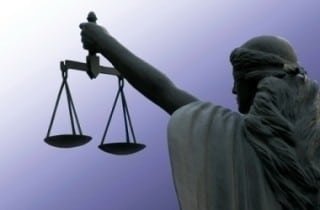 Documents and evidence backing this up are available for immediate trial.  Witnesses on this and many other aspects of 9/11 as an "inside job" have come forward, more than enough for, not a new "panel investigation" but a grand jury and criminal trials.
However, there are still powerful organizations in place that are working to suppress the truth. 
They include some Jewish organizations that believe, because some Jews, along with mostly Christians or other 'non jews,' were involved in 9/11, they can suppress an investigation by defending the Jewish role through charges of "Antisemitism." 
Groups seem to be tasked with this effort though they may simply be acting out of ignorance.  An FBI investigation into their efforts is the only way to learn the truth.
Toward this end, despite my distaste for such efforts, enhanced interrogation efforts might be used as it is highly likely that many "organizations" operating inside the US to support US/Israeli relations are, in fact, intelligence organizations.  This makes them genuine national security threats.
Some things have to be made clear.  There is no evidence that there is any wide involvement in 9/11 tied to Jewish ethnicity or the citizens of Israel. 
In fact, though there is evidence that Israel played a role in covering up 9/11 and sequestering suspected terrorists from FBI questioning, the people of Israel are no more responsible for 9/11 than the American people are for the actions of the Bush administration.
Actions by the Bush administration in covering crimes, violating constitutional provisions and civil guarantees and in waging illegal war, as cited by a number of international experts and now government authorities around the world are the primary aspects of "9/11" and its aftermath.
This does not mean that using charges of 'Antisemitism' to silence those calling for investigations into torture, kidnapping and illegal war does not make those who issue such charges criminally complicit, quite to the contrary.
There is, of yet, no direct proof that news organizations, Jewish defense groups, Christian Evangelical sects and political parties, particularly the Republican Party, were, in their entirety, involved in war crimes or treason against the United States.
There is proof, however, that investigations of these groups were stopped and doing so was a criminal act.
Where I believe things would go if justice were restored: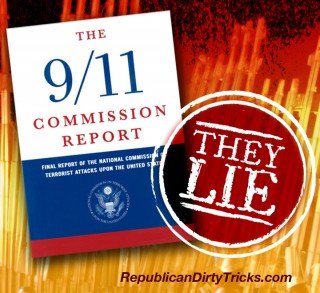 It would quickly be discovered that "hijackers" if any were on planes had no role in flying them. 
A similar operation in London on 7/7/2005, under independent investigation proved that "terrorists" the government had "proven" killed dozens had been hired as actors.  We believe 9/11 was the same.
We can categorically prove that one of the 3 towers destroyed on 9/11 was taken down by explosives.  We surmise that the plane intended to crash into it never made it but the explosives were scheduled to bring the building down anyway. 
We also surmise, not without conclusive scientific proof, that the larger towers were destroyed in a similar way. 
Explosives or devices of some kind were planted long in advance and aircraft were intended to cover a demolition operation that had been scheduled long before 9/11.
There is conclusive scientific proof of this and conclusive scientific proof that NIST, in their report to the contrary, may well be guilty of criminal conspiracy and those involved should be investigated.  There is considerable evidence that NIST was fully complicit in a terrorist act against the United States. (National Institute of Standards)
There is no evidence of a "Jewish conspiracy."  
Gordon Duff posted articles on VT from 2008 to 2022. He is a Marine combat veteran of the Vietnam War. A disabled veteran, he worked on veterans and POW issues for decades.
Gordon is an accredited diplomat and is generally accepted as one of the top global intelligence specialists. He manages the world's largest private intelligence organization and regularly consults with governments challenged by security issues.
Duff has traveled extensively, is published around the world, and is a regular guest on TV and radio in more than "several" countries. He is also a trained chef, wine enthusiast, avid motorcyclist, and gunsmith specializing in historical weapons and restoration. Business experience and interests are in energy and defense technology.
ATTENTION READERS
We See The World From All Sides and Want YOU To Be Fully Informed
In fact, intentional disinformation is a disgraceful scourge in media today. So to assuage any possible errant incorrect information posted herein, we strongly encourage you to seek corroboration from other non-VT sources before forming educated opinion. In addition, to get a clear comprehension of VT's independent non-censored media, please read our
Policies and Disclosures
.
Due to the nature of uncensored content posted by VT's fully independent international writers, VT cannot guarantee absolute validity. All content is owned by the author exclusively. Expressed opinions are NOT necessarily the views of VT, other authors, affiliates, advertisers, sponsors, partners, or technicians. Some content may be satirical in nature. All images are the full responsibility of the article author and NOT VT.
About VT
-
Comment Policy