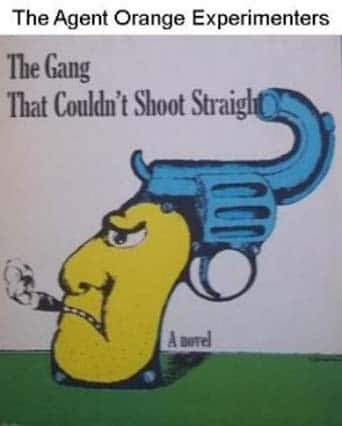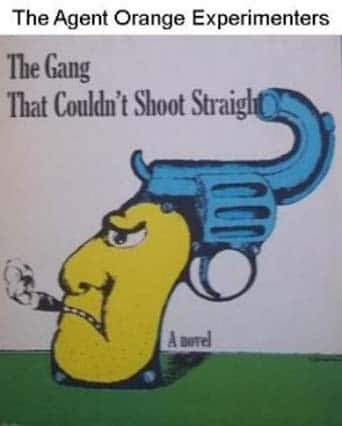 To quote one Presidential candidate to another, "Well. There you go again", referring to worn-out, over-used, rhetorical phrases, exaggerations, innuendo, and untrue statements. In this case it refers to The DOD and the Veteran's Administration when addressing Agent Orange and other toxins that have had such devastating health effects on our own troops, our own civilians, communities here at home, our allied countries, and even a USO volunteer whose only goal was to volunteer to provide entertainment to the troops in Southeast Asia. Deny, deny, deny, and when that no longer works, distort the facts, mislead the investigation, claim "privileged information" on the grounds of national security, and then simply put the blame on someone else.
Through the persistence of many in the "veteran issues" media who would not let the story of Agent Orange fade into history, and with the die-hard resilience of veterans organizations and people who live or have lived where Agent Orange was sprayed in defoliating areas (along roads and highways), and in field and forests, this "open sore" continues to fester and is coming to a head. As I wrote about in my article titled, "The 50-year Hangover", Congress has bills developing that specifically address AO and those who have been affected, though even today, the mainstream media has chosen not to publicize the contents of the bills on the front pages of the nation's newspapers, and we have not heard about them on TV or radio. Would this not make for an interesting "60 minutes" program?
The new bills in Congress are important to all veterans, even those who have not been exposed to the effects of Agent Orange. We have seen a wave of problems for veterans in dealing with the Department of Defense and the Veterans Administration for nearly 50 years in how government agencies have chosen to deal with Agent Orange against the overwhelming evidence that "all is not right in Hooterville". This has to make us all wonder what lies in store for the returning vets exposed to Lord knows what in Iraq and Afghanistan.
As every veteran's service organization (VSO) has been sounding the alarm since the very first AO cases began appearing just after the Vietnam War, we are proving that eventually we will win through the legislative power of the people. It has been a long and hard lesson, but we now can see that we must take the legislative route when such problems occur in the future, before those who know the story die.
The legislative process is our best hope for remedy. Bills are proposed in either the House of Representative or in the Senate, sent to committee for discussion, and then sent to the floor for debate and eventual passage or rejection. The bill, if it makes its way through the passage process, then goes to the other half of Congress for similar review, debate and passage. If the bill clears both houses, it then goes to the President for signature and then becomes law. In this instance, when we have similar bills developing in both the Senate and House, in all likelihood, there will be a joint committee of Senators and Representative that will hammer out the differences and merge both versions into a single bill. THIS IS THE TIME WE MUST ACT with letters to all our elected officials.
Current Agent Orange legislation includes bills in the House and Senate, but the fact is, we veterans are akin to the title of the mafia comedy from 1971 called, "The gang that couldn't shoot straight". The VNVETS called our situation correctly about us being our own worse enemy when they claimed, "A veteran's worse enemy is another veteran". We finally have the attention and ears of many in Congress for righting our ship that has been listing heavily for decades in the war over Agent Orange. Our problem now is getting over the political BS among all the VSO's and other interested parties, and finally get comprehensive legislation passed that puts the last of the nails in the government-cover-up coffin.
Since I have been writing for a number of on-line information and news agencies, I have received hundreds of replies to what I have written, both from veterans AND civilians who have been directly affected by Agent Orange. Our base of support for getting legislators to finally address what most veterans feel are blatant injustices in the handling of Agent Orange, has been veterans and the veterans service organizations, all seeming to dance to the tune of their own drummers. Had we been working in a collaborative fashion with all veteran groups we might have gotten to this point much faster, but even more importantly, getting affected civilian groups involved as well, probably would have saved decades of misery and disappointment.
Agent Orange is not just an issue of the Vietnam Veteran, and the issue is not that the VA and DOD has taken 50 years to recognize that those who served aboard the naval vessels  were just as affected as well as those who had "boots on the ground". It is EVERBODY who has ever come in contact with Agent Orange who has a stake in the game. The fact is we have totally missed that Agent Orange and other toxins were used in places like Times Beach, Missouri, the Pinal Mountains near Globe, Arizona, and either manufactured, stored, buried or incinerated in places like Nitro, WV; Anniston, Alabama; Gainesville, Florida; Newark, New Jersey; Saginaw, Michigan; Gulfport, Mississippi; Ft. Dietrick, Maryland; Hilo, Hawaii, (all recognized by the EPA Superfund), and in each case, there has been no collaborative effort to unite with the veterans in the common cause nor the hundreds of thousands of common everyday civilians similarly affected. And let us not forget Cambodia, Guam, Johnston Island, Korea, Laos, Okinawa, Panama, Philippines, Thailand, New Zealand, and Canada, which have and are still facing their "Waterloos" with Agent Orange.
At this point I must mention my favorite, long neglected USO volunteer, Leslie Moore Dahlke, who has probably gotten the most rotten and underhanded deal of all those who have faced Agent Orange. She went to Vietnam to entertain the troops and has been suffering 40 years of cancer, despite the fact that "Memorandum 53" of the Federal Employees Compensation Act was specifically enacted to provide coverage for "gratuitous entertainers".
Leslie has been denied coverage with every filing (and every vet knows that feeling), which really does substantiate the entire argument that Agent Orange has been a conspiracy and cover-up of unbelievable and far reaching proportions. The Agent Orange debacle is tantamount to human experimentation (the likes of which we condemned Dr. Joseph Mengala and the Nazis), in a collaboration with the dozen or so chemical companies which manufactured the defoliants and numerous departments of the federal government.
The time has come for everybody to row the boat in the same direction or otherwise get the hell out of the boat. Finally, after 50 years we have an opportunity to alter policies that have taken the lives of unknowing citizens as well as veterans, cost trillions of dollars in healthcare, disability, mental stress, clean-up, and continued care of affected individuals to date and will for decades far into the future.
I will post a sample letter we can all use and modify in our letters to our legislators in Friday's article along with a list of other organizations and communities we need to bring into the battle. Our legislators have only gotten bits and pieces of the different campaigns being waged in the battle , but apparently with no conception of just how far reaching the problem is and the total number of citizens that have been affected. Like all government spending, most probably have no idea just how many billions, if not trillions of dollars have been wasted in the never-ending, 5-decade long battle over Agent Orange. It is time we tell our side of the story with all participants weighing in, and look at expanding any bill in consideration to include recognition of all groups who have and are still suffering from the AO fallout.
Following his service in the Marine Corps Ed Mattson built a diverse career in business in both sales/marketing and management. He is a medical research specialist and published author. His latest book is Down on Main Street: Searching for American Exceptionalism
Ed is currently Development Director of the National Guard Bureau of International Affairs-State Partnership Program, Fundraising Coordinator for the Warrior2Citizen Project, and Managing Partner of Center-Point Consultants in North Carolina.
Mr. Mattson is a noted speaker and has addressed more than 3000 audiences in 42 states and 5 foreign countries. He has been awarded the Order of the Sword by American Cancer Society, is a Rotarian Paul Harris Fellow and appeared on more than 15 radio and television talk-shows.
ATTENTION READERS
Due to the nature of independent content, VT cannot guarantee content validity.
We ask you to
Read Our Content Policy
so a clear comprehension of VT's independent non-censored media is understood and given its proper place in the world of news, opinion and media.
All content is owned by author exclusively. Expressed opinions are NOT necessarily the views of VT, other authors, affiliates, advertisers, sponsors, partners or technicians. Some content may be satirical in nature. All images within are full responsibility of author and NOT VT.
About VT
-
Read Full Policy Notice
-
Comment Policy