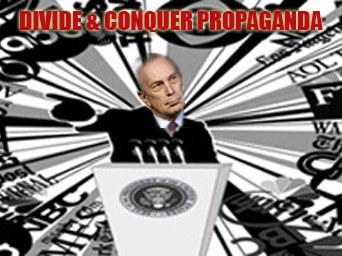 Your #OccupyWallStreet Propaganda Is Condescending and Weak, Let's Have a Public Debate at Liberty Park
by

David[@]AmpedStatus[.]com
Dear Mayor Bloomberg,
I read your recent comments regarding the #OccupyWallStreet 99% Movement. You and I both know that your comments were baseless and blatant divide and conquer propaganda talking points. You should be ashamed of yourself. Are you aware of how absurd, ignorant and hypocritical your out of touch with reality statements make you sound?
Here are your words:
"The protesters are protesting against people who make $40-50,000 a year and are struggling to make ends meet. That's the bottom line."
As I said, baseless and blatant divide and conquer propaganda talking points. First of all, you picked the $40-$50k per year talking point because the median household income falls into that range. Thus, you are attempting to divide the population in half. Second, you say we are against people who "are struggling to make ends meet." Obviously, you have no clue as to what is going on. Perhaps your pathetic propaganda could have worked in the bygone days prior to the internet, but we know that the people, that you so condescendingly dismiss, are smart enough to see through your obsolete and desperate rhetoric.
To further clarify, we are absolutely NOT against anyone for however much money they may make. What we are fighting against are the people and corporations who are responsible for trillions of dollars in fraudulent activity. We are fighting a political process that has been hijacked and rigged against hardworking Americans through a system of political bribery – campaign finance, lobbying and the revolving door – by global financial interests. We are rebelling against economic tyranny. We are defending the United States against an occupying global financial oligarchy.
Our families and our country have endured financial oppression for long enough.
We currently have the most severe inequality of wealth in our nation's history, and you are the Mayor of the city that has the most severe inequality of wealth in the country. The inequality of wealth in NYC is equivalent to a third-world economy. Inequality in your city is worse than Mexico and Honduras. It's so bad that you would think that NYC was a banana republic run by a billionaire propaganda mogul who overturned term limit laws.
Oh wait, that's exactly you!
I would love to publicly debate you on these issues. Perhaps you can come down to a place you once ruled but now has been liberated. How about we meet at Liberty Park this weekend? I know you might be jetting off to your hideaway estate in Bermuda again, like you did that time you left New Yorkers stranded in snow last winter for the holidays. Or maybe you will be too busy making budget cuts. Good thing your crony-capitalist buddies at JP Morgan paid off the NYPD with $4.6 million in bribes. You would hate to have to cut back on them now, wouldn't you?
So Mayor Bloomberg, would you like to have a public debate at Liberty Park, somewhere else in the city, perhaps at your mansion in Bermuda or at one of your many other multi-million dollar hideaways?
Wow, I didn't know being Mayor of a city desperately struggling with record-breaking poverty and inequality paid so well.
How do you do it? Perhaps we can break down your wealth during our debate. I look forward to hearing from you.
Sincerely,
David[@]AmpedStatus[.]com, supporter of the #OccupyWallStreet 99% Movement
Source: AmpedStatus.com
Homeless Children in America
ATTENTION READERS
Due to the nature of independent content, VT cannot guarantee content validity.
We ask you to
Read Our Content Policy
so a clear comprehension of VT's independent non-censored media is understood and given its proper place in the world of news, opinion and media.
All content is owned by author exclusively. Expressed opinions are NOT necessarily the views of VT, other authors, affiliates, advertisers, sponsors, partners or technicians. Some content may be satirical in nature. All images within are full responsibility of author and NOT VT.
About VT
-
Read Full Policy Notice
-
Comment Policy